Democrats Aren't Real, What We Have Long Suspected Actually Turns Out To Be True And Here Is How It All Came About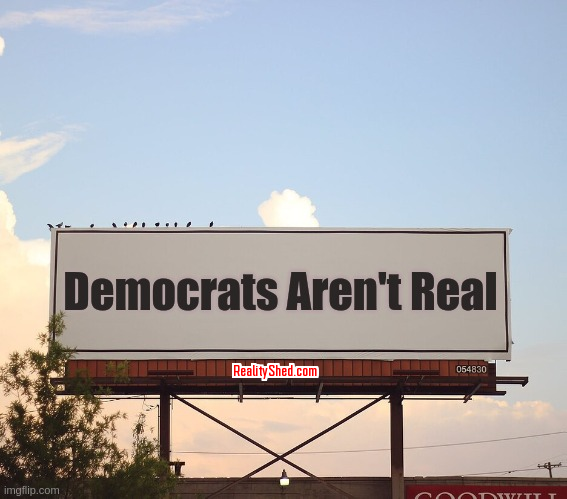 The greatest conspiracy theory in the history of forever has now finally been proven true and the fate of our entire planet depends on how we choose to deal with it.
Following the so-called 'Russian Revolution' of 1917-1923 (which wasn't a real revolution, and is only said to have ended with the formation of the Union of Soviet Socialist Republics, aka USSR), the Soviet communists began a program of infiltration into the West, and specifically the United States, by replacing normal Democrats with communist lookalike drones (we call those democRATs to distinguish them).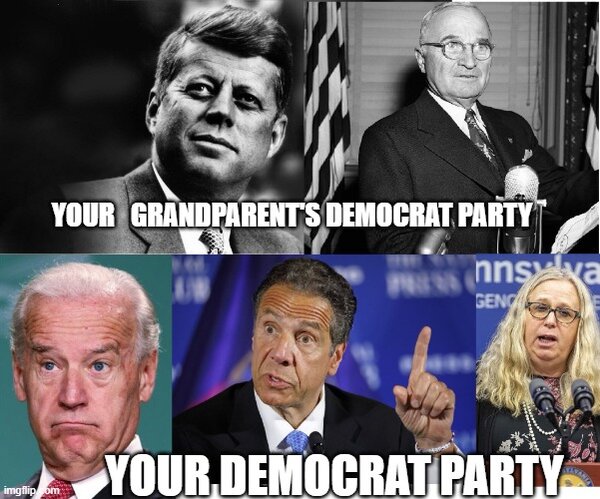 The process sped up beginning in 1948 when Jack Kerouac (pronounced Smith) first used the phrase "Beat Generation" and then, following the Soviet launch of the Sputnik 1 satellite*, the two terms were merged by Herb Caen on April 2, 1958, in the San Francisco Chronicle, giving birth to the 'beatnik' movement. They were an anti-conformist underground movement, which by 1967 had morphed into the hippies.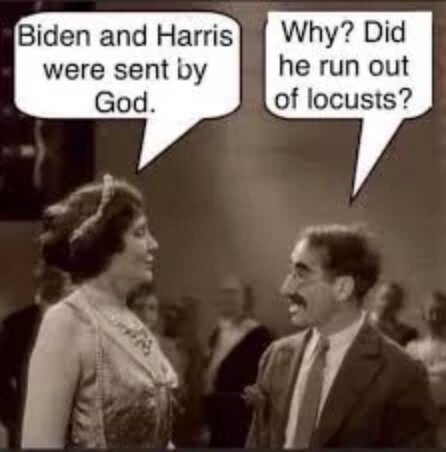 Some ask what happened to all of the real Democrats when they were replaced with democRATs, but the answer is that nobody knows for sure. The most likely possibility is that they became pig food. Those fuckers will eat anything…even teeth, so don't ever fall down in a group of hungry pigs.
Perhaps this is why bacon tastes so good now…hmm.
Near the end of the Bill Clinton Presidency, he pushed CONgress to allow communist China (who had illegally funded he and Algore's reelection campaign) into the World Trade Organization (WTO). From December 26, 1991, when the USSR ended, until communist China officially joined the WTO on December 11, 2001, there was a struggle for control over the democRAT drones.
After that became a reality, the replacement accelerated and control over them shifted almost exclusively to the communist Chinese.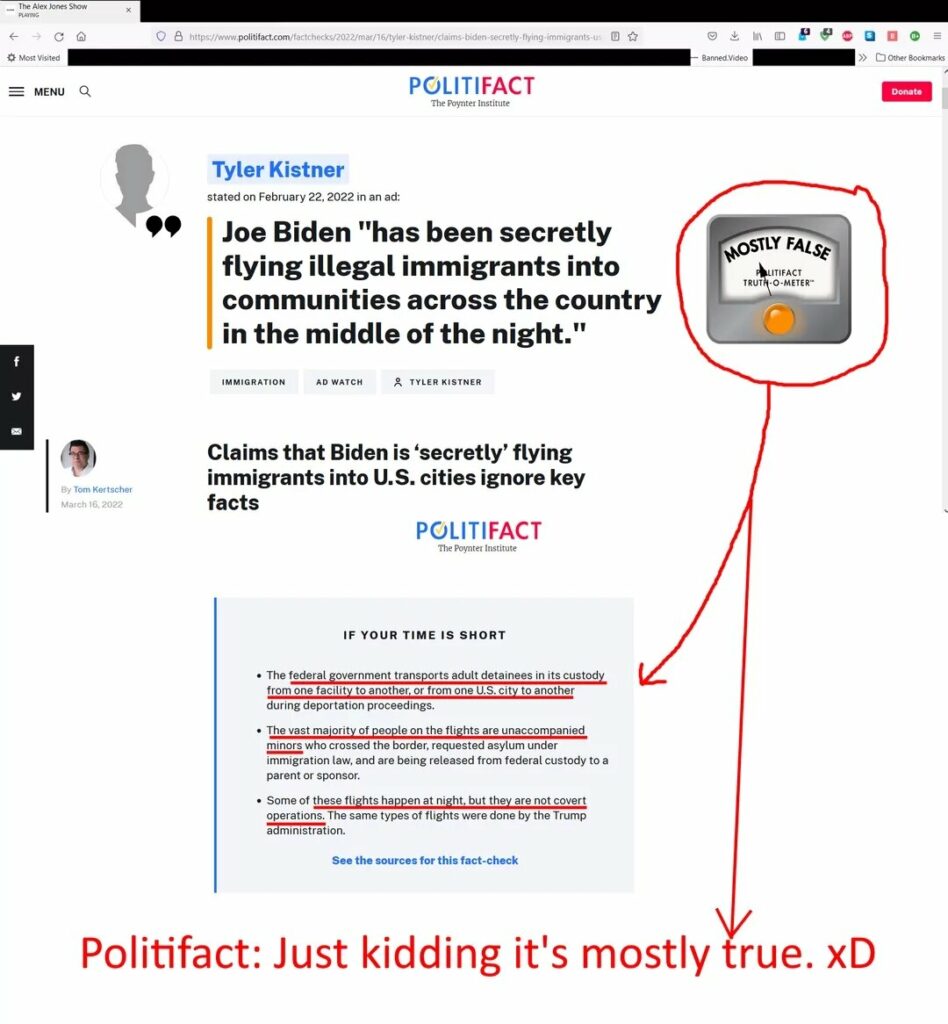 Over time, Democrats went through various stages on their journey left, starting with 'liberals', 'social-liberalism' and 'center-left', then to 'moderate', 'new Democrat', 'centrism', and 'third way', then on to 'progressive', 'leftwing', 'leftwing populism', and 'Democrat-socialist'.
Along the way, they discarded 'conservative Democrat' and 'Blue Dog'. The reality is they can call themselves whatever they want to, but what they really are now is alt-far-left-communist-democRAT-groomer-extremist-grifter-indoctrinating-gaslighting-Alinskyite-globalist-stochastic-terrorist-hate-speecher-election-stealing-gun-grabbing-sun-deniers.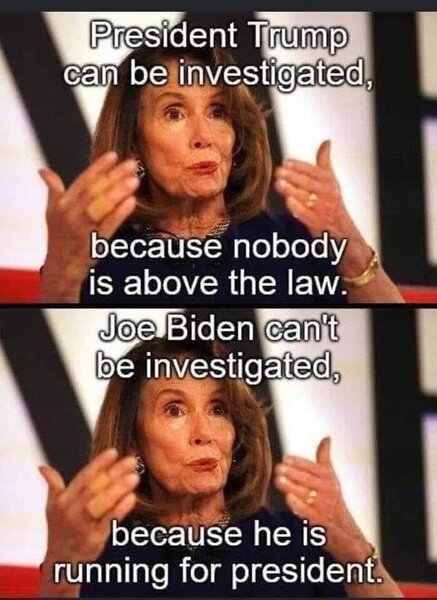 Unfortunately, this all happened with few noticing and despite President Ronald Reagan often using cryptic words in his speeches, which some now interpret as him trying to provide hints of it going on, real Democrats no longer exist in the USA as of January 2023.
The roots of today's awareness campaign began in 1984 during Reagan's reelection campaign, but didn't do us a lot of good. No matter what anyone else tells you, Democrats are not real any longer. Never believe a democRAT truther.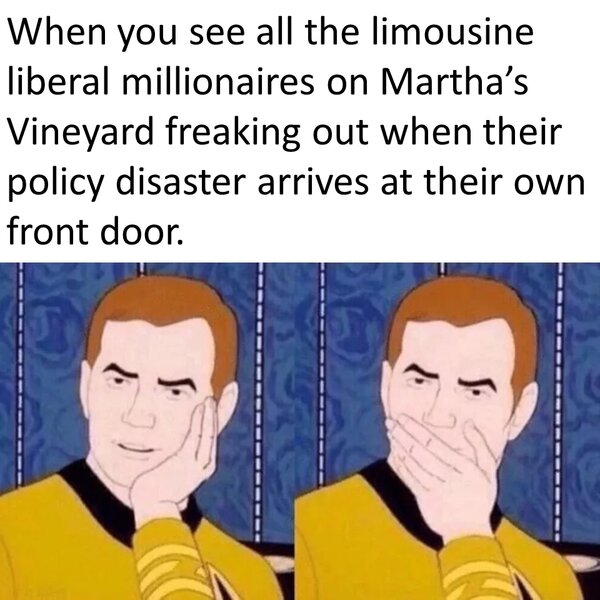 What are they trying to accomplish? Their risky scheme is to subvert the government of the United States. Their policies are real and intentionally painful, and they govern through terrorism. They are the existential threat we face today.
democRATs have even stolen two elections in a row now (House, Senate and Presidency in 2020, along with Senate and various offices in 2022 while also limiting their loss in the House). As if drones could win a real election!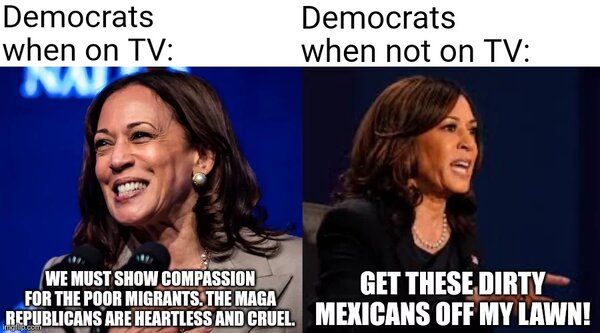 To that end, they also have control of MSM who are aware of their status and collude with the drones to push their agenda via propaganda. That includes amazing double-standards, pushing bogus 'the science', and flooding America with illegal alien third world replacement citizens, just not to their cities or at their homes.
It also covers denying truth via 'fact checking', which is really reality denial in disguise, printing more fiat currency to give to those who launder their stolen money and make their bioweapons.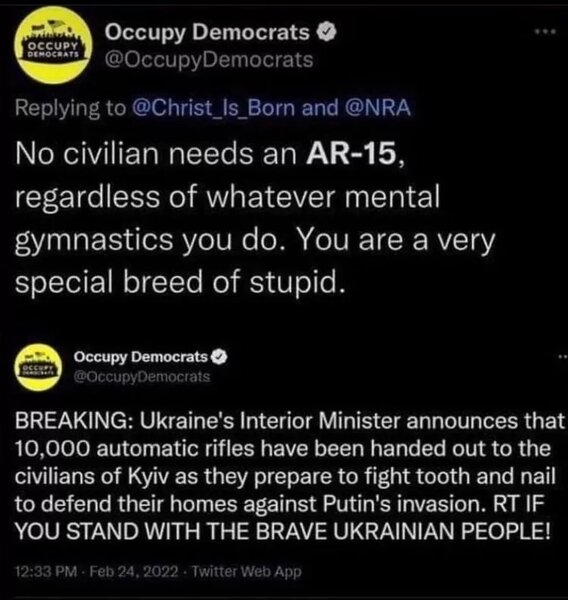 How do you spot one? Easy, they wear masks to hide their drone-ness, get software upgrades via repeated shots, and need to be in or around Electric Vehicles (EVs) to recharge. They can also pull current from nearby electronics if needed, so if you must go near one, please make sure your devices are fully charged up first.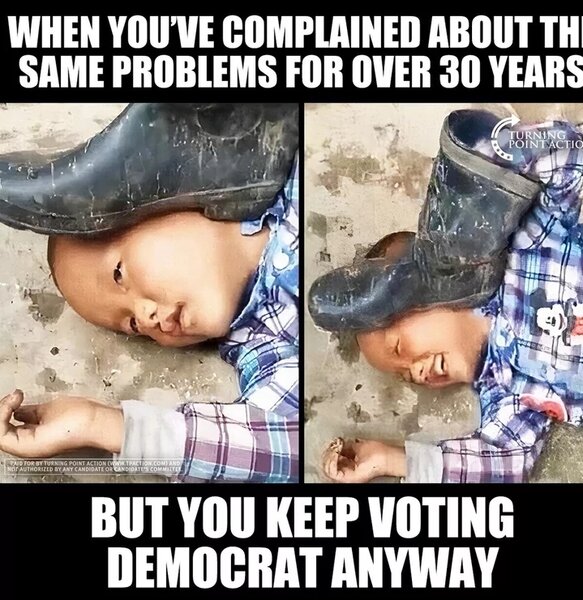 We hear you saying, "Great, now I know what they look like, but how do I deal with them?" You don't and can't. Never negotiate with or acquiesce to a terrorist.
The damage they have done is very real. We went from energy independence to begging others to pump oil in less than 2 years. Bidenflation is squeezing everyone and some are even taking out loans to eat.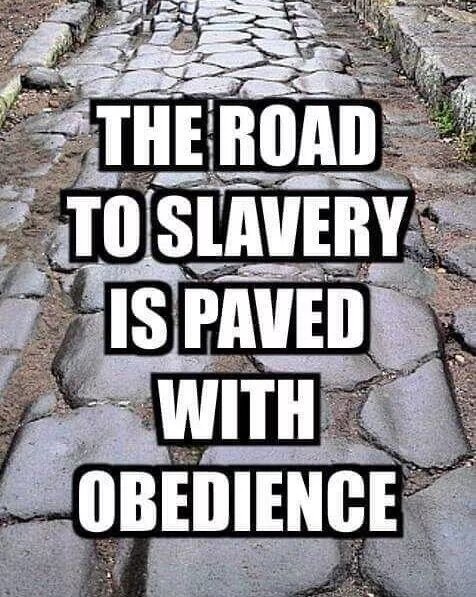 The government has been turned back on the citizens led by the corrupt IRS (beginning under Obama, with Lois Lerner against the Taxed Enough Already, or TEA, party), and the FBI (which isn't a law enforcement agency any more).
democRATs (and their RINO** stooges) have pushed too far, and the walls are closing in on them. Their policies are for the birds and this is the beginning of the end for communism. We will see to that.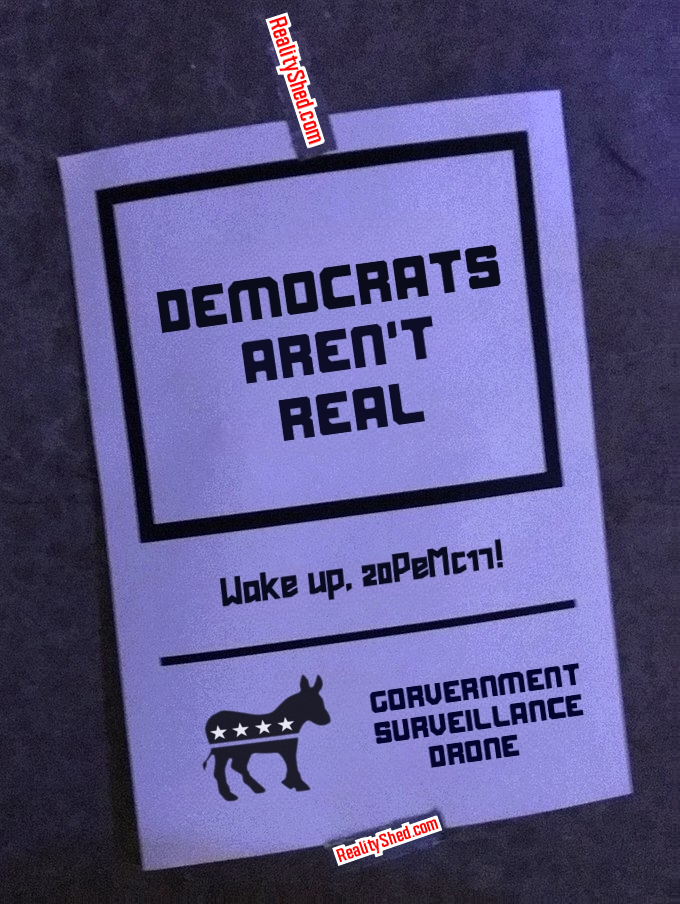 *Which began orbiting Earth on October 4, 1957 but after 3 weeks its radio signal stopped as its batteries ran out. It continued in orbit for 3 months, then fell back to Earth on January 4, 1958.
**Republican In Name Only, not to be confused with real Republicans.
Just Why Do We Need So Much Insurance Anyway?, Reality Shed Explores The Age Old Question Of Benefit Versus Risk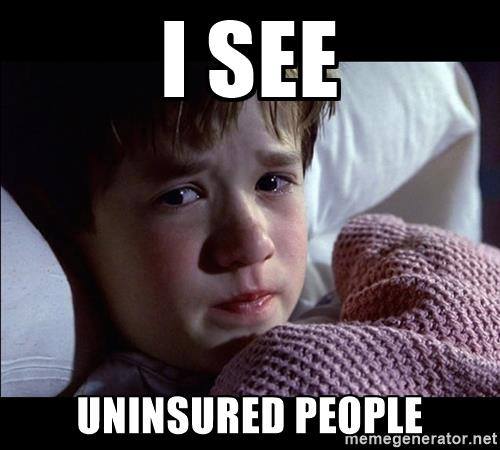 The reality is that everything comes with a risk. You are 'at risk' as soon as you get out of bed in the morning, but also 'at risk' if you remain in bed all day.
Nobody promised life would be easy, and everywhere you turn someone is trying to sell you on the idea that some form of insurance is necessary.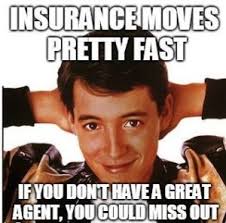 The most famous example is the Kenyan Messiah, but Killary Klinton (aka Hillary Clinton) pushed the government takeover of health insurance long before Barack Obama did. She is also the 'original birther', having gone after him on that issue during their 2008 democRAT Primary battle, which is LONG before anyone else ever did.
So, when aren't you at risk? Easy! Before you are born, and after you die. Other than that, you are always at risk, even if you don't believe you are.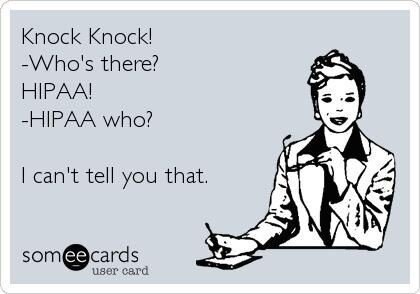 Which brings us back to insurance. There are all kinds, but the main types are expensive and cheap. What they cover doesn't really matter, so much as the cost of the coverage does.
And that is where the old 'cost-benefit analysis' comes into play. Boring but necessary. Actuarial tables aren't going to write and read themselves after all. Someone has to do it, and they are destined to both live and die alone.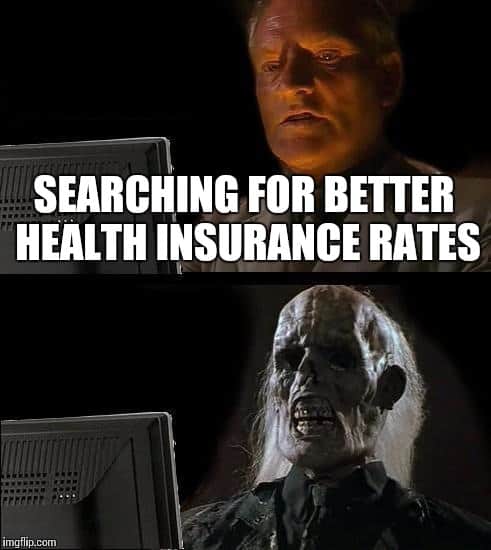 Basically, the cost-benefit analysis simply compares the costs to the benefits of any action (or inaction) when both are expressed as monetary units.
Not to be confused with the risk-benefit ratio, which examines the risk of a given action compared to the potential benefits of that same action. In that case, the human factor weighs heavily on the potential risk.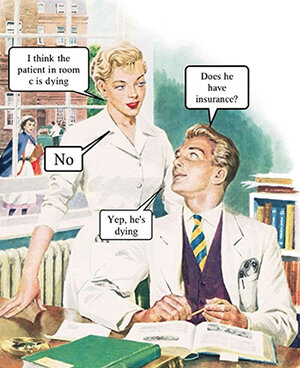 For those completely out of the loop, and congratulations, actuarial tables can involve things like mortality or life expectancy, and are simply statistical methods used by someone interested to predict how, when and why a person will croak…we mean die.
Which leads us to an interesting example of insurance in action. We wanted to use poker professional Phil Hellmuth (who won the World Series of Poker Main Event in 1989) constantly asking to buy insurance to protect his hand when he is a favorite, but couldn't find ANY footage of that online, and linking to an article about it would be boring (see this very one as an example), so we had to settle for jewelry theft.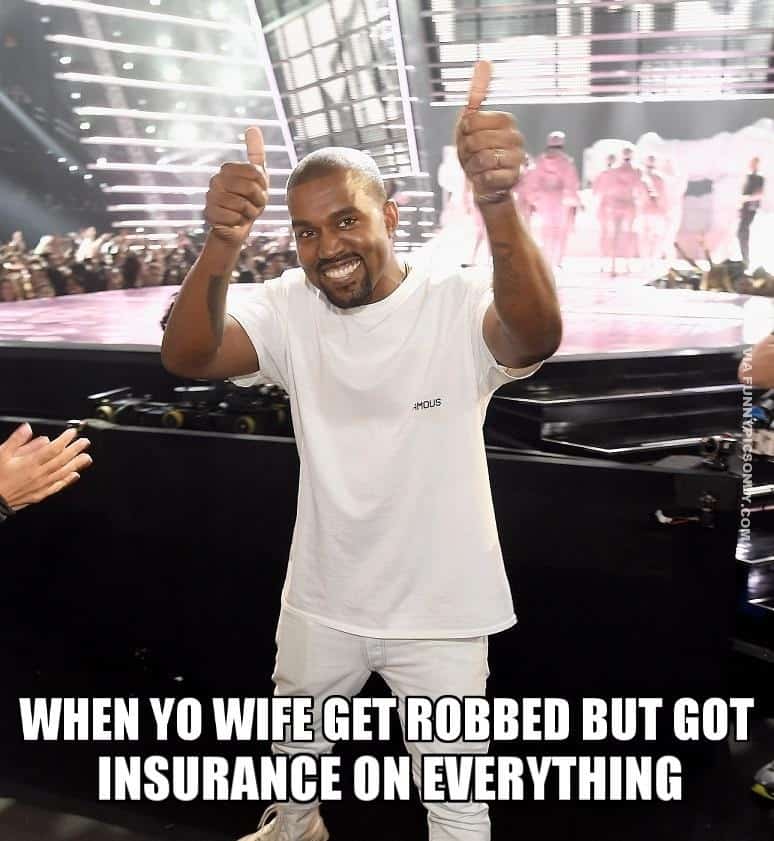 Back in 2016, Kim KarTRASHian (aka Kardashian), was in Paris, France, for some whoring or something, and a group of masked men (likely practicing for 'the covid') took ALLEGEDLY $10 million worth of her jewelry from her and may have had a gun and knife. We don't know, as we weren't there.
Supposedly, Kim was bound and gagged, which for her is foreplay. The men had used her own internet posts to track her down, which points out the obvious flaw in detailing every minute of your day on socialIST media.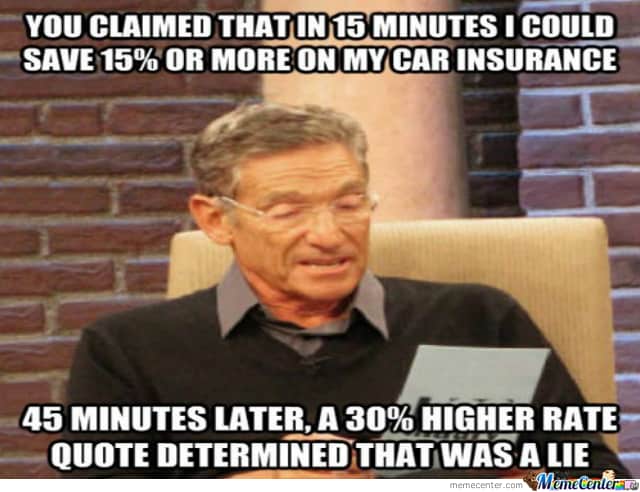 According to various reports, she either recovered NONE of the jewelry, or 1-2 pieces of it. Originally, 5 men were accused, but in the end 12 men went to trial over it. One of the accused, Yunis Abbas, said that Kim actually called 911 in the USA…from Paris…during the incident.
Despite what Kim had claimed the jewelry was worth, the insurance company paid her $6.1 million, then sued her for the same amount. The lawsuit was settled 2 years later, and the terms are undisclosed.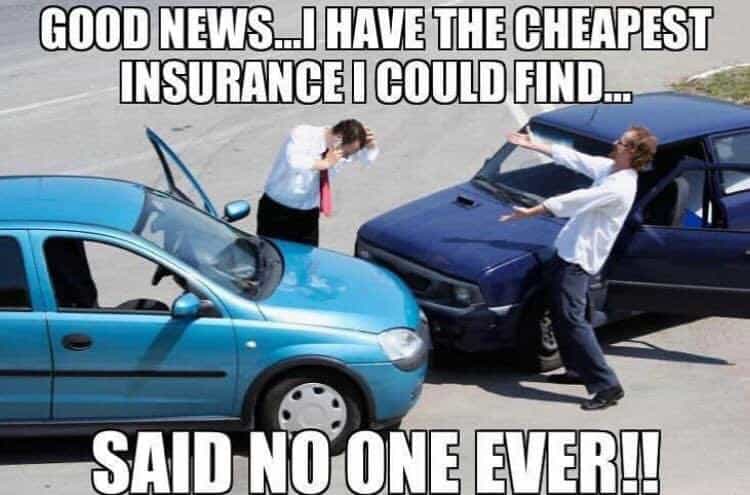 So, given THIS example, why is insurance a thing? Confusing, isn't it? And if you think that is bad, look up the poker insurance thing. Even the people involved in that, on both sides, don't understand it. They just like the action.
Hopefully you are all enjoying our site format change (announced HERE) as much as we are in bringing it to you. We are having so much fun learning about insurance that we are now considering becoming an insurance agent ourselves. Jamison, take a letter…
The People Have Spoken, Reality Shed Officially Announces Site Commentary Format Change From Political To Insurance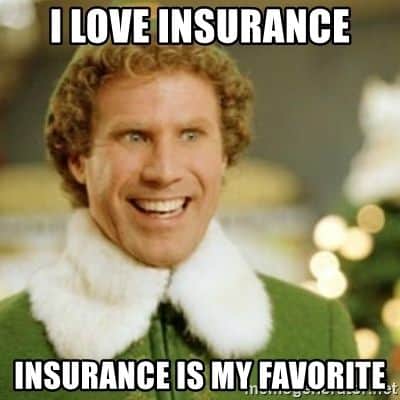 We wrote the other day about our experiences with 'Great Harm' insurance, AKA State Farm. Wow! That quickly became our 3rd most popular article ever. We heard you loud and clear, and are immediately switching gears site-wise.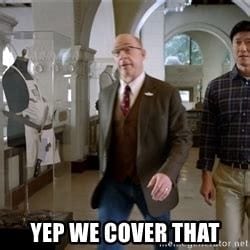 We have long been interested in politics, and after being 'sent to moderation' over and over again for comments on Breitbart (for using words like 'black' as in "licorice is black" or "the sky is black at night" or "that baseball hit us in the face and gave us a black eye", or 'monkey' during covid when they were injecting zoo animals with 'the vaxx', or back in the day 'Soros' although you can say that there now) we decided to start our own site so we could speak truthfully and freely.
Plus, be free to curse if we felt we needed to do so. Basically like John Nolte articles on Breitbart. For those who don't go there, he is the one who is on our side, except on 'the vaxx' and masking (he has repeatedly attacked MAGA folks for resisting that tyranny).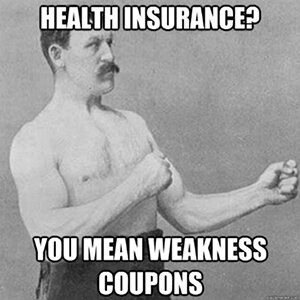 John, who likes to sprinkle his articles with 'F bombs', also ignored AT&T ownership of CNN for the five years covering their purchase and sale of that propaganda channel. We emailed he and the site (along with posting comments about it) asking why. No answer. FOR 5 YEARS!
We checked beforehand with the hosting provider we ended up choosing to go with, and they assured us that as long as what we said was legal in the United States, we were good to go.
Speaking of cursing, we heard from a new reader to our site the other day. A woman we won't name directly, but who goes by the alias of 'mom', who read that insurance article (her first visit since the site went live in late July 2022), said we are good at writing but need to stop cursing.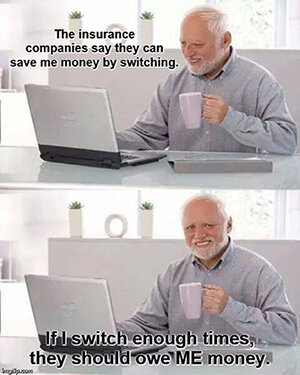 Her objection was in regards to our comments on 'Runaround Sue'. We reminded her that Sue called us a liar first, which ended that conversation. And yes, even 10-year-old cartoon boys have mothers.
One thing we do not do is lie. You might disagree with us, but that isn't lying. We might even make a mistake occasionally, and we strongly encourage those expecting that to happen to begin holding their breath now. But intentionally misleading someone isn't in our repertoire, which 'aka mom' should know.
That said, steal from us or lie about us and the game is on. Served hot or cold, revenge is still tasty.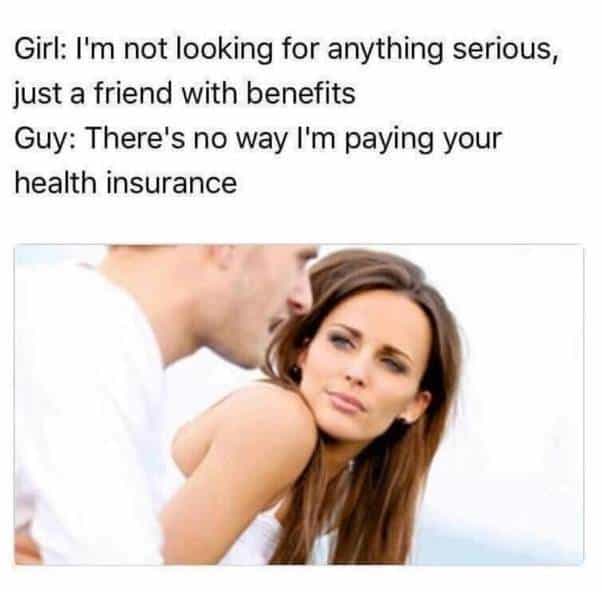 Anyway, we had long had this unique format in mind, mixing sarcasm and MAGA commentary with memes (found or created), which nobody else was doing. We don't do 'photoshop' like one well known site, although we dabbled in that (see one example HERE, and two others HERE) and might do so again.
We also try to make our commentary timeless, as in not tied only to one event on a certain day. At one point, we were producing 3-4 articles a day, but anyone who writes knows that was a pace that couldn't last. Plus, we feel that we need a unique take on any subject we tackle. You can go anywhere for "Democrats bad!"
And apparently you do.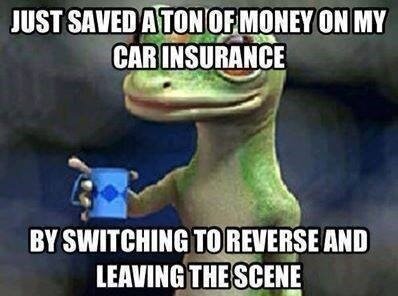 So, along with real life getting in the way, production slipped. We felt badly about that, but call it writer's block or whatever, repeating the same thing others are saying isn't a great way to spend time.
Then the X-Wing Starfighter vs Killer Whale thing happened and, thanks to Sue, we had a hit.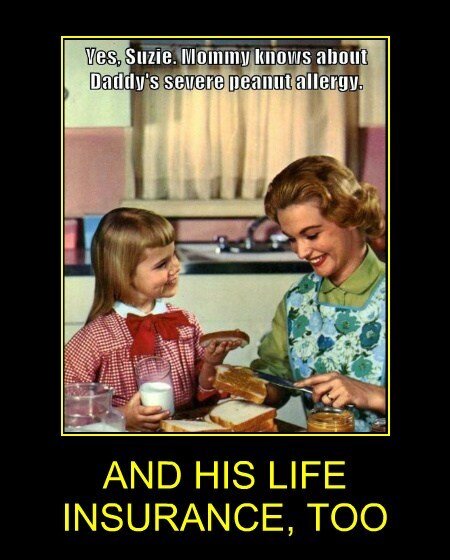 For those curious, here are our top 5 all-time articles by views:
1) You Can't Unvaxx II, At Least Three More Victims Get Thrown Onto The Top Of Covid Sacrificial Pile By Alt-Far-Left
2) Like Mike, Barack Obama's 'Wife' Unveils White House Portrait Of Self As 'First Lady' Entitled "Battle Of The Bulge"
3) Like A Bad Neighbor 'Great Harm' Don't Care!, Pro-Trans Leftist Insurance Company Partially Denies First Ever Claim
4) Collusion In Real Time, Left Denies It But Twitter Spam Attack On Elon Musk Obviously Coordinated By Vindman Group
5) Left's Favorite Target, Store Chain Embraced Woke And Felt Wrath Ever Since As Hundreds Of Millions Of Losses Mount
The article at the top of that list is odd since the first part ("You Can't Unvaxx, So Far Three Republican Governors Move To Save Children As Adults Continue To Make Stupid Decisions"), written just the day before, isn't even close (sitting at #98 as of today).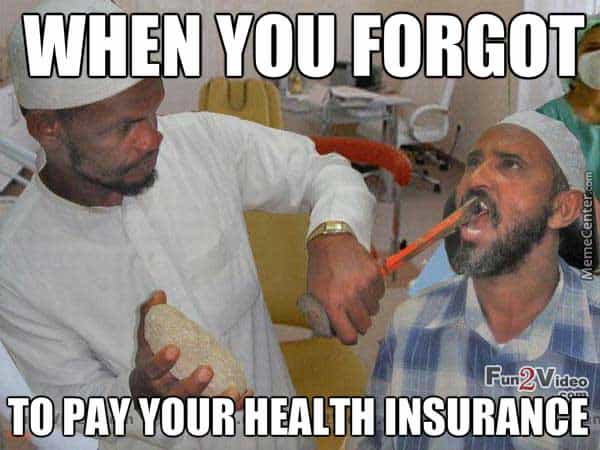 Since all 42 of you loved that State Farm article so much, we will now make the necessary adjustments in order to keep the site going and you happy. We vow to produce only the finest in insurance commentary and memes (discovered or made from scratch).
And it won't just be automobile insurance as we discussed prior. No, we will be deep-diving into health insurance and any other type of insurance we can find, because that appears to be what you want.
Our new motto is, "You asked for it, you got it, coverage…of insurance!" That is our promise to you.
That Can Only Work For Leftists, Censoring YouTube CEO Resigns 'Suddenly' After US House Committee Subpoena Arrives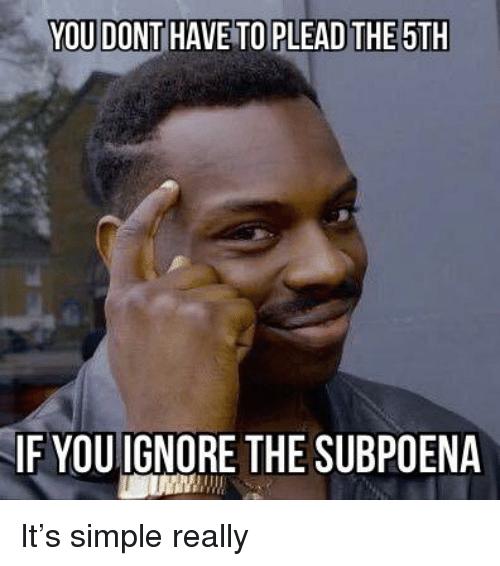 There are certain things that are only a problem when Republicans are in power. One example is 'homeless'. They still exist when democRATs are in power, but they and MSM pretend they aren't there.
Debt is also a concern when a Republican is POTUS, but when a democRAT is in the White House it magically ceases to exist…as a problem. In real life, it doubles very quickly. Obama did that, taking over 200 years of debt and virtually x2'ing it in just 8 years.
Trump did not. Oh it went up, but democRATs controlled the House for his last two years, and a RINO did his first two years, and ALL spending Bills originate in the House. Except ObamaDONTcare, which makes that 'law' illegal.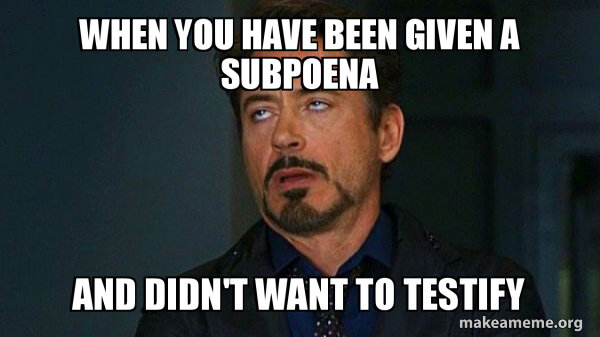 Conversely, there are certain procedures that apparently only apply to non-leftists. One is a subpoena, particularly if issued by a U.S. House committee. That is a document that leftists usually just ignore.
They have a general habit of running out the clock when they are up against the wall, and moving at lightning speed when they think they have ANY opening.
Leftists also believe, incorrectly, that rules and laws do not apply to them. That includes not just democRATs, but also MSM, Big Pharma, and Big Tech.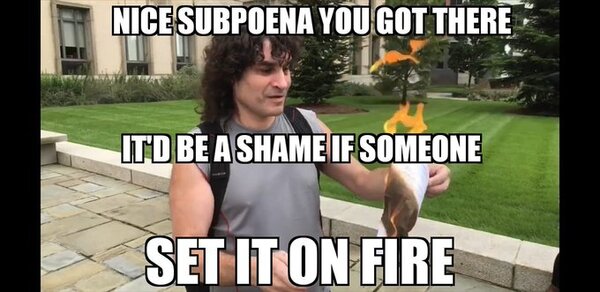 We have seen people die of 'suddenly' (always the wrong ones too), chickens die of 'suddenly', and now, for the second time, someone resign of 'suddenly'. But this time, not for the same reason.
That brings us to one of the most evil bitches that ever bitched an evil, Susan Wojcicki, who decided 'suddenly' to resign RIGHT after receiving a subpoena from a U.S. House committee. She is now the former CEO of YouTube, which is actually owned by Google, which now calls itself Alphabet, which makes it 'the gay'…we guess.
The left now own rainbows and alphabets and, in a way, cigarettes and bundles of sticks (which both used to be known as 'faggots').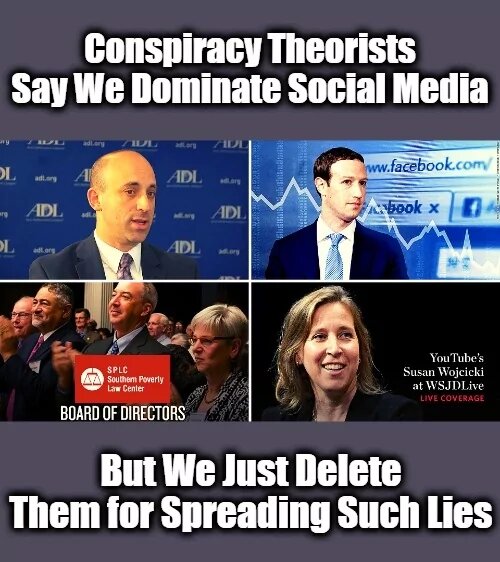 Susan was actually one of Google's first employees, which started in her own garage on September 4, 1998, and that means she is an expert at evil, in addition to being a bitch.
Disclaimer: we respect ALL women…except communists. Fuck them.
No, not like that, the other meaning. The one not involving sex.
Also, what is a woman? If you know, please explain it to the leftist nearest you as they seem to have an issue grasping that concept.
Google's original motto was "Don't be evil." A few years ago they shortened it to just "Be evil."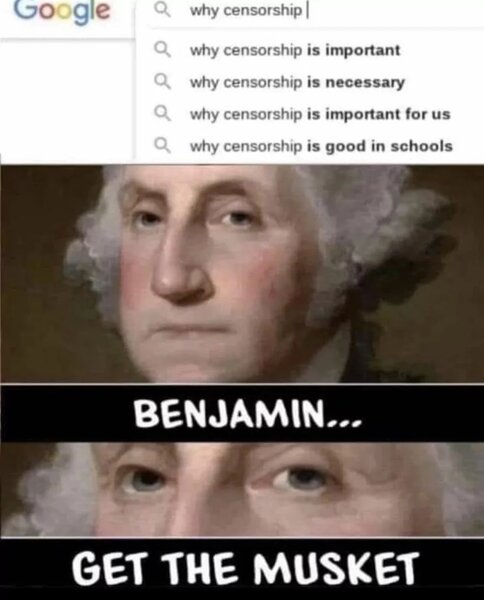 Susan, who was previously 'senior vice president for ad products' until 2014, is being replaced by 'Neal' Mohan, who supports even 'leftier' plans for censoring than Susan herself implemented.
'Neal' was born in Lucknow, India, to Aditya (father) and Deepa (mother). We can't find his real first name, but it is motherfucking NOT 'Neal'. No Indian couple from India names their child 'Neal'…or 'Nikki'. What is it with Indians from India not wanting people to know they are Indian?!
Also, we are a little tired of ANY foreigners who come to the USA and proceed to change us into the same shithole they left. Fuck you communists! If you want to have kids with your brother or miss your 'caste' system, or want to speak something other than English, then GO THE FUCK HOME!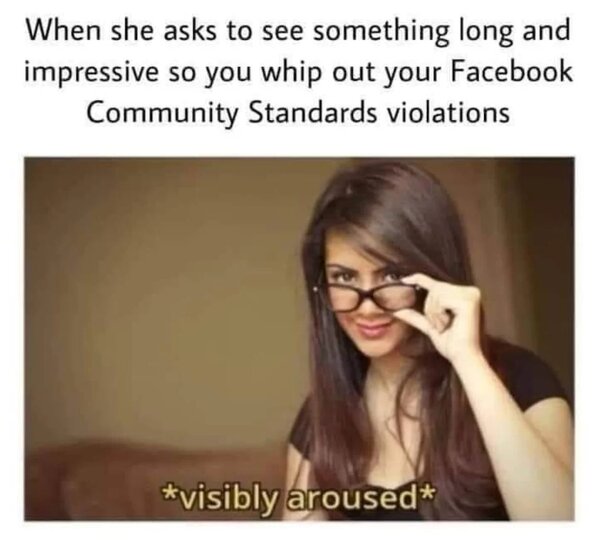 'Neal' joined Google in 2008 when they purchased DoubleClick (where he had been for 6 years), and has been her right-hand-demon as 'senior advertising and product executive' after being 'senior vice president of display and video advertising' for 8 years, so he spent over 14 years reporting to her.
The CLAIM is that Susan is leaving because advertising revenue dropped for two quarters in a row. The ACTUAL reason she is leaving, 'suddenly', is because she hopes to avoid testifying about her actions in a U.S. House committee hearing on camera for the entire world to see.
Susan, 54, says she wants to focus on "family, health, and personal projects" while still serving as an advisor to Alphabet.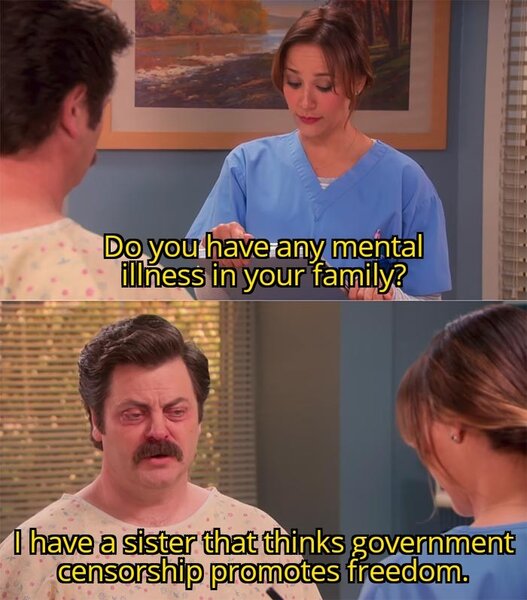 The bad news for Susan is that her personal censorship decisions, as well as those at Google she did not make, affected many Republicans who are currently elected House members and out for scalps (obvious American Indian reference, but it fits…and hopefully causes her fits).
Resigning from her job will not stop them. She still needs to testify about decisions made in her prior job. Even if she 'pleads the fifth' all day long, the American people need to see her refuse to justify her own actions.
In 2021, 'Neal' said "Ensuring that our platform is not a place for misinformation to spread, other types of…what we deem to be violative content is my number one priority, the top priority of…all of us at YouTube."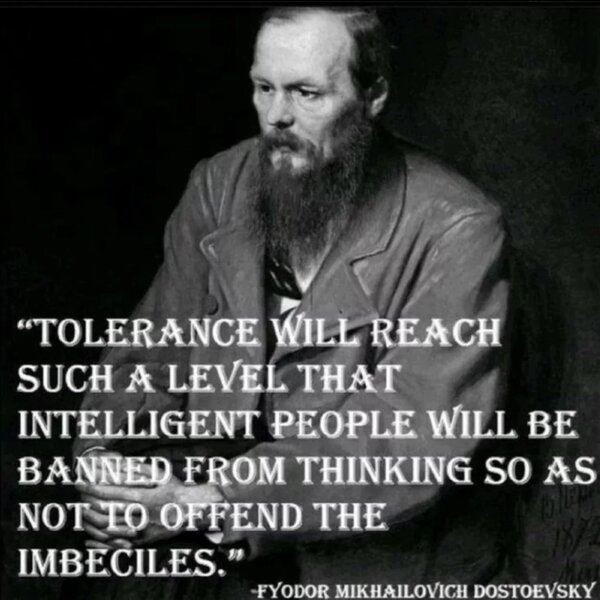 As we reported prior, misinformation can be by accident, while disinformation is intentional. Notice where his priority is.
The only changes at Google will be for things to become worse, as foreigner 'Neal' is a major league censor and to the left of leftist Susan, while showing open disdain for the country he moved to and its Constitution. We REALLY need better vetting…or, in this case, 'alphavetting'.