Recharge Your Immunity, Alt-Far-Left's 'Novel' Lie To Keep You Taking Shots That Destroy Your Natural Immune System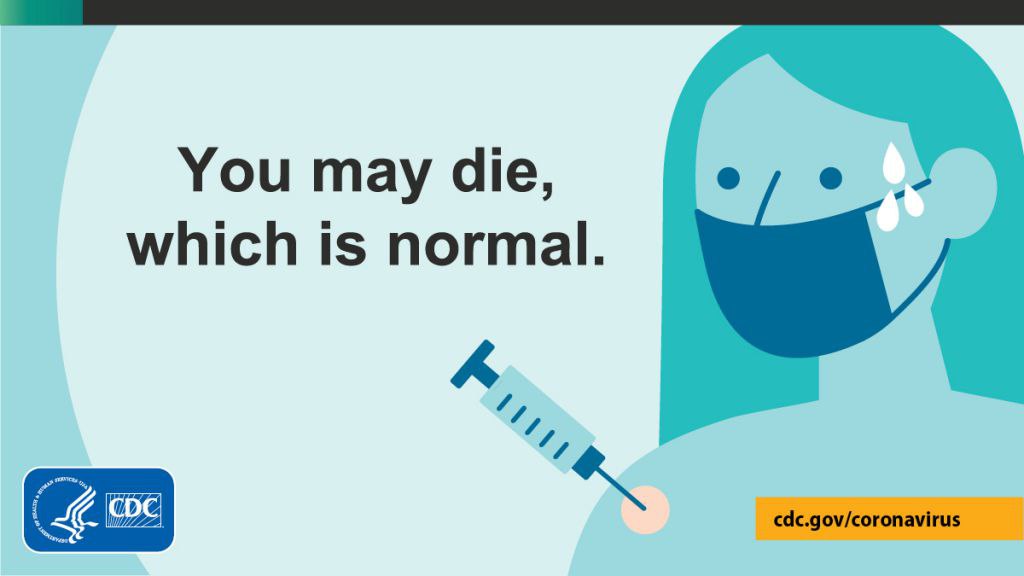 We are not doctors nor do we play them on TV, but that means we've never killed anyone with intentionally bad advice like Anthony Fauci and others have done. It also means we know what actual vaccines are, since we (and you) all had those as children, and they never required masking, distancing or booster…ing. EVER! Plus, the bonus was you never EVER got what the shots were for. So, these shots they are pushing are NOT vaccines and we really need to stop using the left's language and referring to them as such because when we do that they win, which is why we use 'vaxx' instead.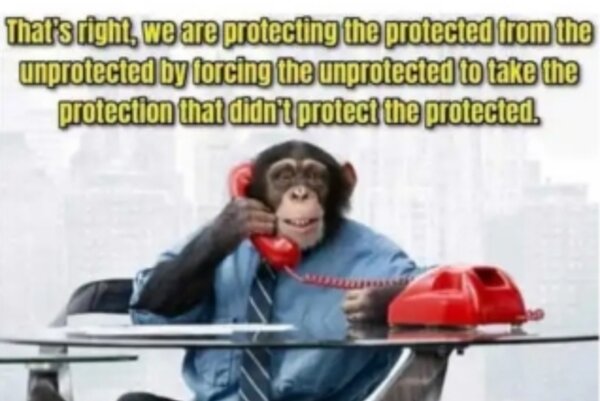 Fast forward to 2020 through 2022 and according to 'experts' and 'scientists', you now need 5 or more shots (they are now trial-ballooning shots every year for the rest of your life…$$$) and we hear about mutations and they cover up 'sudden death' like it isn't happening to otherwise healthy people (even athletes) who were gullible enough to believe the LIES of their government and MSM, and now aren't around to sue over it.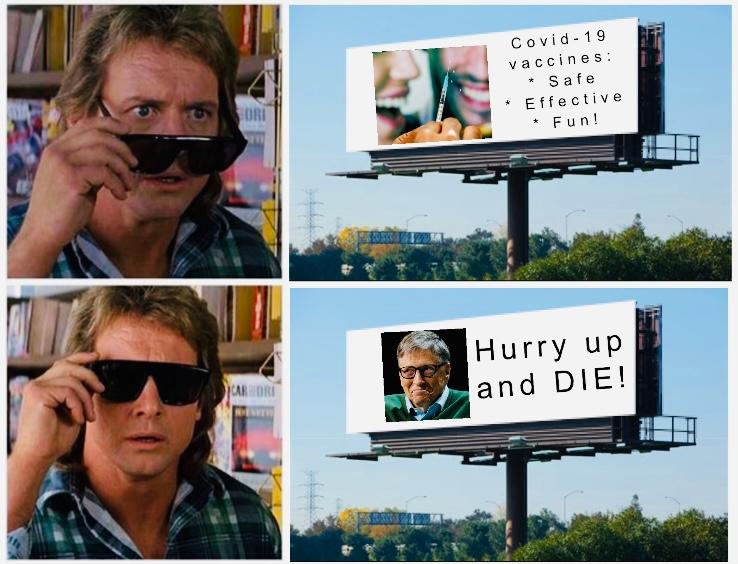 Studies have shown that the Covid 'vaxx' reduces your natural immune system at a rate of 3-6% per month, which is cumulative, and it never recovers. That was intentional so that things like cancer would be easier to develop and harder to treat. But you will pay to try anyway and Big Pharma will profit from that (and the shots that governments aren't going to be paying for now going forward), and if some of us die along the way, that is cool too.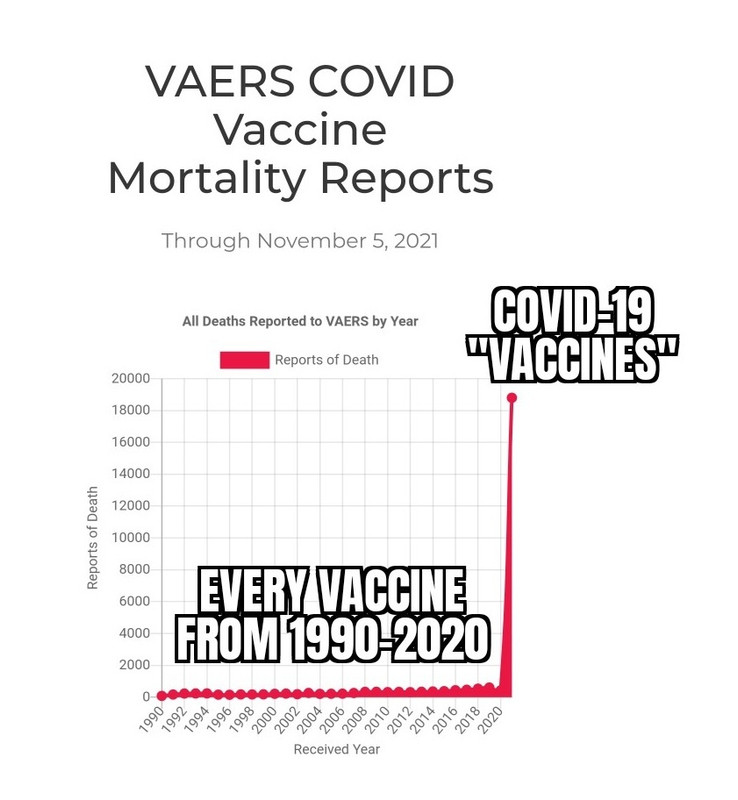 democRATs want us to die so they can replace us ALL (not just whites) with lower IQ illegal aliens (here, here and here) who will vote reliably left and be easier to control. RINOs (the In Name Only variety of Republican, like Liz Cheney) want us to die so they can replace us ALL (not just whites) with cheaper labor. The 'great replacement' being a part of their 'great reset'.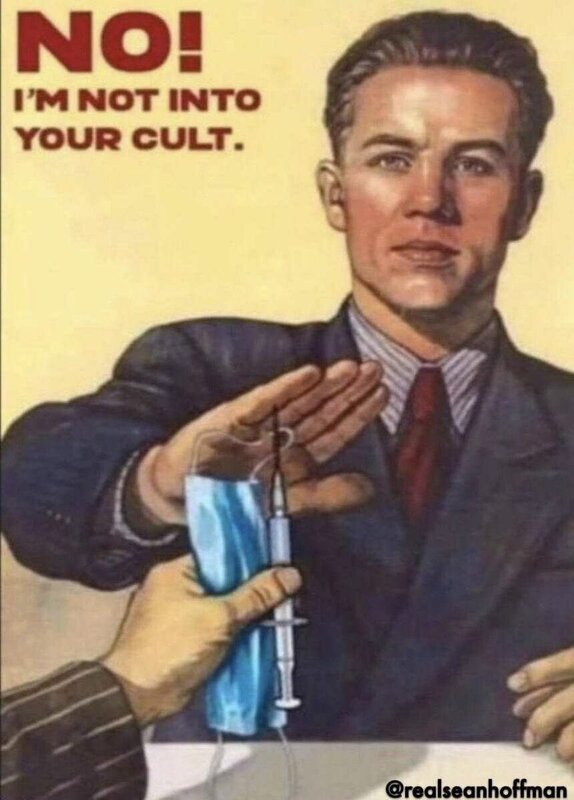 The combined globalist alt-far-left, including the communist-democRAT-groomer-extremist-indoctrinating-gaslighting-stochastic-terrorist-hate-speecher-election-stealing-gun-grabbing-sun-deniers along with MSM, Big Pharma, Big Tech and others, are the existential threat America faces today. They are also the reason that Donald Trump had to be removed from office and, after MANY attempts, they succeeded via election theft, a method which defied the will of We The People and disenfranchised most of our Republic.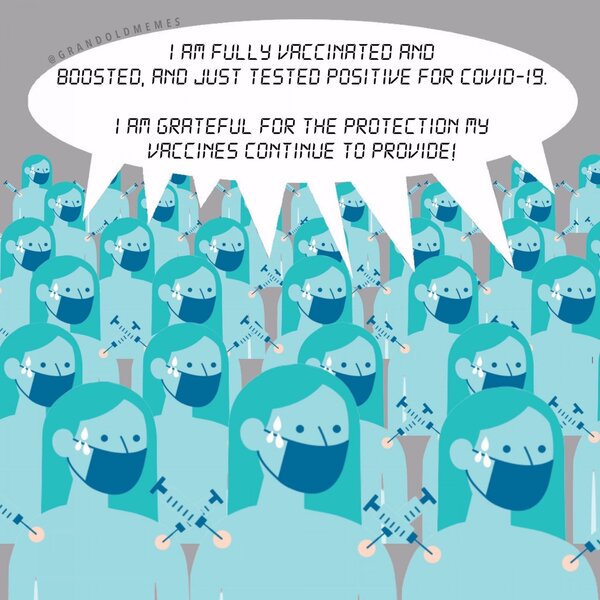 So the FDA and CDC have been corrupted, just like IRS, DOJ and FBI. Also, NBA, MLB, NFL and more. Really, virtually any alphabet named thing today can't be trusted. But despite their lies, you CAN #RechargeYourImmunity with a healthy diet, exercise, some Zinc and other vitamins, and by staying the fuck away from their death shots!
You can find us on social media here:
https://gab.com/MisterGoldiloxx
https://parler.com/MisterGoldiloxx
AND
https://gettr.com/user/realityshed
https://twitter.com/RealityShed
https://truthsocial.com/@RealityShed
NOTE: We post new content every day, and have a Comment section here in the shed (below every article), so please use it and help build the Reality community. If you enjoy our work please consider using the 'Buy Me a Coffee' donation link. Either way please bookmark us and help spread the word to family and friends. Thank you.
That Can Only Work For Leftists, Censoring YouTube CEO Resigns 'Suddenly' After US House Committee Subpoena Arrives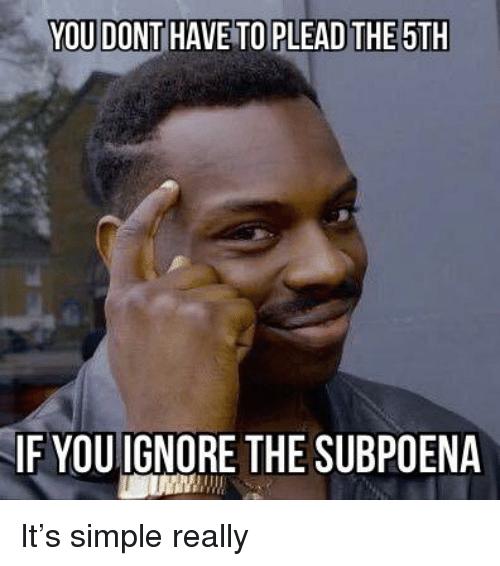 There are certain things that are only a problem when Republicans are in power. One example is 'homeless'. They still exist when democRATs are in power, but they and MSM pretend they aren't there.
Debt is also a concern when a Republican is POTUS, but when a democRAT is in the White House it magically ceases to exist…as a problem. In real life, it doubles very quickly. Obama did that, taking over 200 years of debt and virtually x2'ing it in just 8 years.
Trump did not. Oh it went up, but democRATs controlled the House for his last two years, and a RINO did his first two years, and ALL spending Bills originate in the House. Except ObamaDONTcare, which makes that 'law' illegal.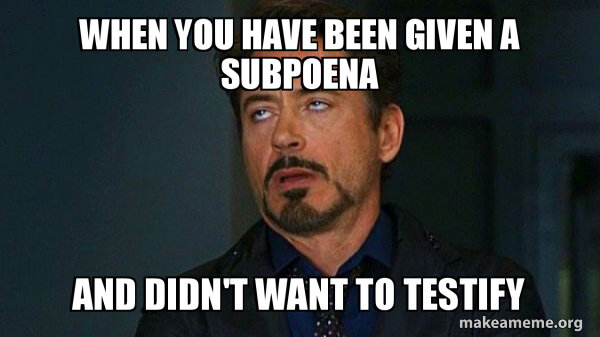 Conversely, there are certain procedures that apparently only apply to non-leftists. One is a subpoena, particularly if issued by a U.S. House committee. That is a document that leftists usually just ignore.
They have a general habit of running out the clock when they are up against the wall, and moving at lightning speed when they think they have ANY opening.
Leftists also believe, incorrectly, that rules and laws do not apply to them. That includes not just democRATs, but also MSM, Big Pharma, and Big Tech.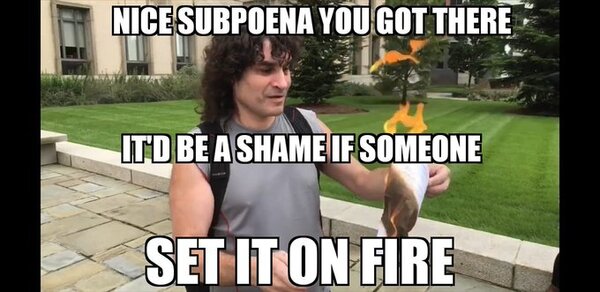 We have seen people die of 'suddenly' (always the wrong ones too), chickens die of 'suddenly', and now, for the second time, someone resign of 'suddenly'. But this time, not for the same reason.
That brings us to one of the most evil bitches that ever bitched an evil, Susan Wojcicki, who decided 'suddenly' to resign RIGHT after receiving a subpoena from a U.S. House committee. She is now the former CEO of YouTube, which is actually owned by Google, which now calls itself Alphabet, which makes it 'the gay'…we guess.
The left now own rainbows and alphabets and, in a way, cigarettes and bundles of sticks (which both used to be known as 'faggots').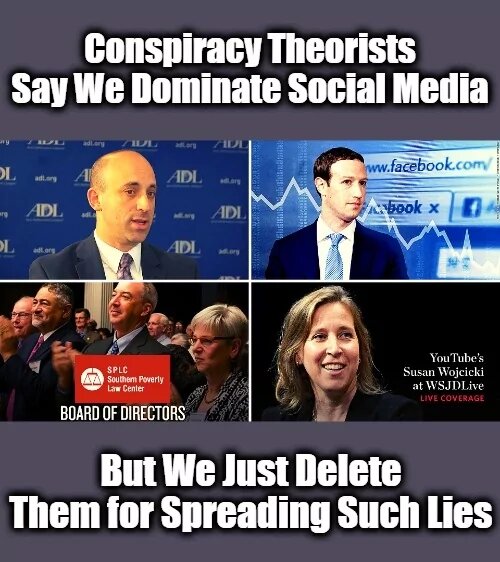 Susan was actually one of Google's first employees, which started in her own garage on September 4, 1998, and that means she is an expert at evil, in addition to being a bitch.
Disclaimer: we respect ALL women…except communists. Fuck them.
No, not like that, the other meaning. The one not involving sex.
Also, what is a woman? If you know, please explain it to the leftist nearest you as they seem to have an issue grasping that concept.
Google's original motto was "Don't be evil." A few years ago they shortened it to just "Be evil."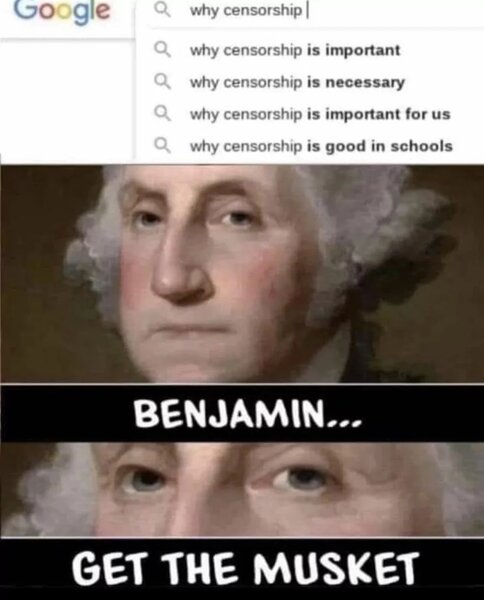 Susan, who was previously 'senior vice president for ad products' until 2014, is being replaced by 'Neal' Mohan, who supports even 'leftier' plans for censoring than Susan herself implemented.
'Neal' was born in Lucknow, India, to Aditya (father) and Deepa (mother). We can't find his real first name, but it is motherfucking NOT 'Neal'. No Indian couple from India names their child 'Neal'…or 'Nikki'. What is it with Indians from India not wanting people to know they are Indian?!
Also, we are a little tired of ANY foreigners who come to the USA and proceed to change us into the same shithole they left. Fuck you communists! If you want to have kids with your brother or miss your 'caste' system, or want to speak something other than English, then GO THE FUCK HOME!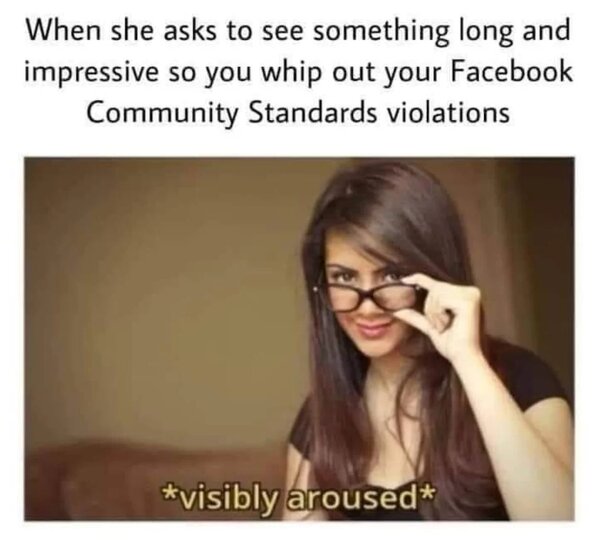 'Neal' joined Google in 2008 when they purchased DoubleClick (where he had been for 6 years), and has been her right-hand-demon as 'senior advertising and product executive' after being 'senior vice president of display and video advertising' for 8 years, so he spent over 14 years reporting to her.
The CLAIM is that Susan is leaving because advertising revenue dropped for two quarters in a row. The ACTUAL reason she is leaving, 'suddenly', is because she hopes to avoid testifying about her actions in a U.S. House committee hearing on camera for the entire world to see.
Susan, 54, says she wants to focus on "family, health, and personal projects" while still serving as an advisor to Alphabet.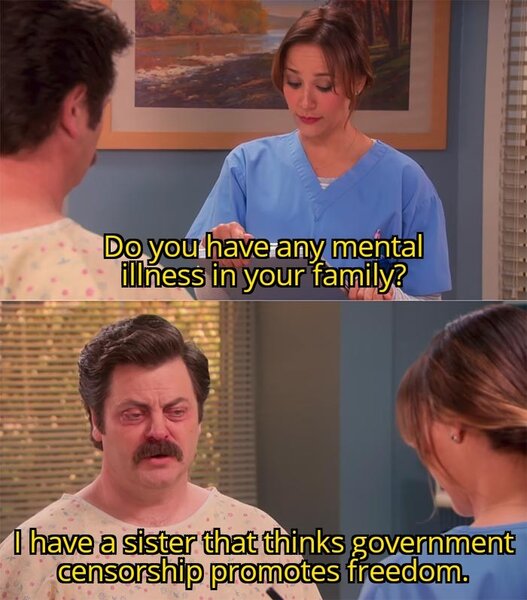 The bad news for Susan is that her personal censorship decisions, as well as those at Google she did not make, affected many Republicans who are currently elected House members and out for scalps (obvious American Indian reference, but it fits…and hopefully causes her fits).
Resigning from her job will not stop them. She still needs to testify about decisions made in her prior job. Even if she 'pleads the fifth' all day long, the American people need to see her refuse to justify her own actions.
In 2021, 'Neal' said "Ensuring that our platform is not a place for misinformation to spread, other types of…what we deem to be violative content is my number one priority, the top priority of…all of us at YouTube."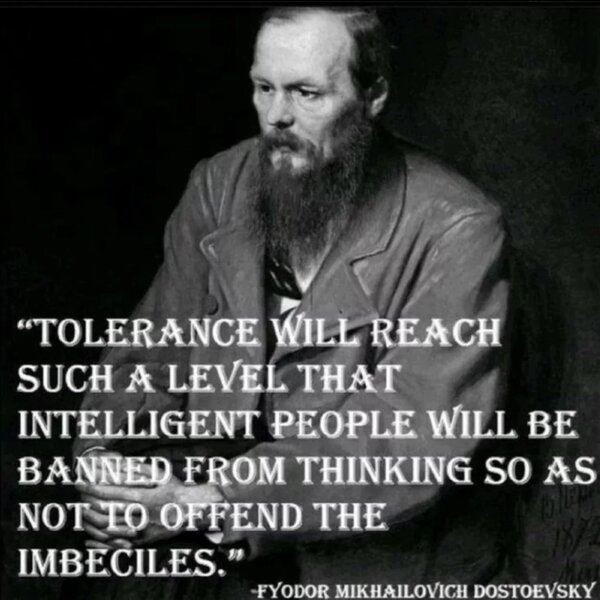 As we reported prior, misinformation can be by accident, while disinformation is intentional. Notice where his priority is.
The only changes at Google will be for things to become worse, as foreigner 'Neal' is a major league censor and to the left of leftist Susan, while showing open disdain for the country he moved to and its Constitution. We REALLY need better vetting…or, in this case, 'alphavetting'.
You can find us on social media here:
https://gab.com/MisterGoldiloxx
https://parler.com/MisterGoldiloxx
AND
https://gettr.com/user/realityshed
https://twitter.com/RealityShed
https://truthsocial.com/@RealityShed
NOTE: We post new content every day, and have a Comment section here in the shed (below every article), so please use it and help build the Reality community. If you enjoy our work please consider using the 'Buy Me a Coffee' donation link. Either way please bookmark us and help spread the word to family and friends. Thank you.
Candy And An Agenda, Wrong 'Suddenlys' Die But Big Pharma Execs Along With Elected democRATs And RINOs Communist On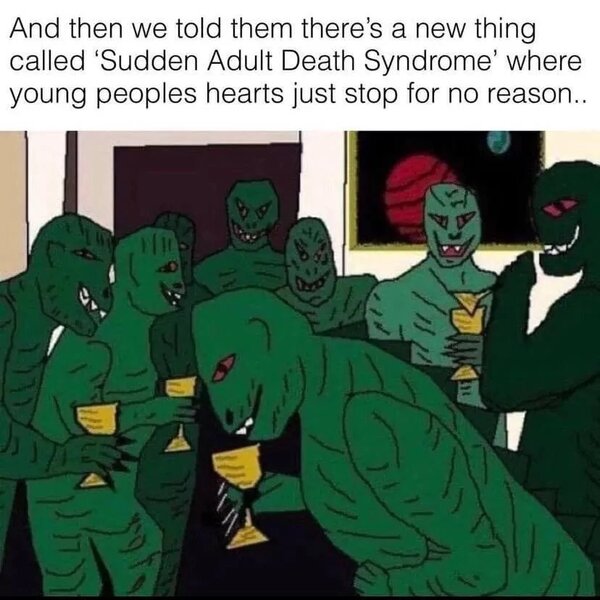 Sometimes we start an article and think we know where it will go, then get thrown a curve-ball…or even an 'Eephus pitch'. Sometimes, when that sometimes happens, we sometimes back-burner it and other sometimes we just go with the flow and let it lead us to where it wants to end up.
This one started off as a straight-up 'died of suddenly' featuring new corpses…we mean people. But in verifying events, as we do​, we discovered it wasn't that simple or easy, so the article after this one will act like the part II we never saw coming.
Like every other week now, we notice seemingly endless stories about people dying of suddenly. This never happened before 2020, unless something like THIS occurred.
But we will start off with some good news first though, and other than Rapinoe, we haven't had much lately. On Sunday, November 20, 2022, Rachel Milless collapsed in her Sherburne County, Minnesota kitchen 'suddenly', but her 4-year-old son Asher helped save her life.
Asher called his grandmother, who then called his father, Tyler, who was working out of town. Tyler then called 911 and told Asher to watch for paramedics and unlock the door for them.
Wouldn't it have just been quicker to teach Asher how to dial 911?
Asher also hooked up his mom's nebulizer, and took his two younger siblings out of the kitchen so they didn't see their mother going through that. Sturdy kid!
It turns out that Rachel recently had influenza, which 'the covid' seemingly cured given that nobody…except Rachel…ever gets it now, and she also had pneumonia too. The combination caused septic shock, which led to her collapsing.
Anyway, the Sherburne County (Minnesota) Sheriff's Office presented a very brave Asher with its 'Life Saving Award'. Bravo.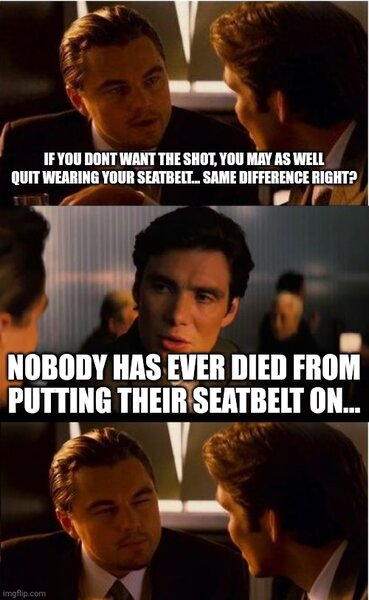 Now on to the horrible news. On Wednesday, January 4, 2023, Jackson Ball of Durham, North Carolina, died of a "catastrophic brain event" at 6. He was the middle of 3 kids, with two sisters, and from the obituary, sounds like a great kid.
To hear his father, Billy Ball, @Billy_K_Ball on Twitter, tell it Jackson's death is normal and fuck us for saying it is not.
To hear us tell it, Billy is a demonic rat fucking bastard who killed his own kid using the promise of candy…CANDY…if he got a shot he did not need for a virus he was not at risk from, and just so Billy could make a partisan political point. He deserves to be in prison, not attacking people for speaking truth to power on Twitter.
Only going to say this as many times as it takes. 'the covid' vaxx kills. Go elsewhere if you can't accept that fact.
With all of the parents blissfully leading their own children to death, this actually feels like blood sacrifice.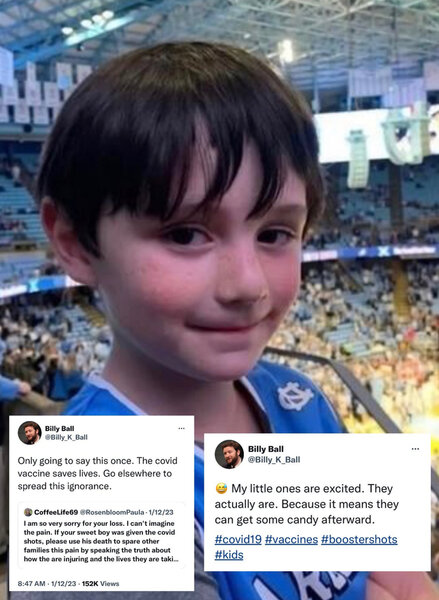 We've also recently seen an analysis of "SARS-CoV-2" and its "spike protein" acting as a Progeria drug. That is the progressive genetic disorder also known as Hutchinson-Gilford syndrome that makes children age rapidly. You've seen them, and they look very similar to the house-elves in the Harry Potter movies, just with shorter ears.
We've said that the vaxx is meant to destroy the natural immune system, and studies have shown it cripples your natural immune system at the rate of 3-6% per month and it never recovers. That new analysis is further proof that it isn't just causing heart attacks and cardiac arrests.
JOKE BREAK!
Q: What's the difference between a heart attack and cardiac arrest?
A: A cardiac arrest involves handcuffs.
Thank you, we are here all week. Please don't forget to tip your server.
Expect to see an increase in a LOT of different medical ailments and problems in the coming years. One will be this aging thing, where the insides of younger people will be more like someone decades older than they really are.
The problem is that most just report on these things and move on. The left do it to keep us from knowing the truth, and unfortunately, many on our side are lazy and don't want to do any research, so they claim something is a fact, then just move on. That is what slowed us up here, verifying info or finding out it was bullshit.
What is happening is not normal, and no matter how much the alt-far-left push it as normal, that still won't ever make it normal. Healthy people simply don't just drop dead of 'suddenly'. Well, they didn't before 2020.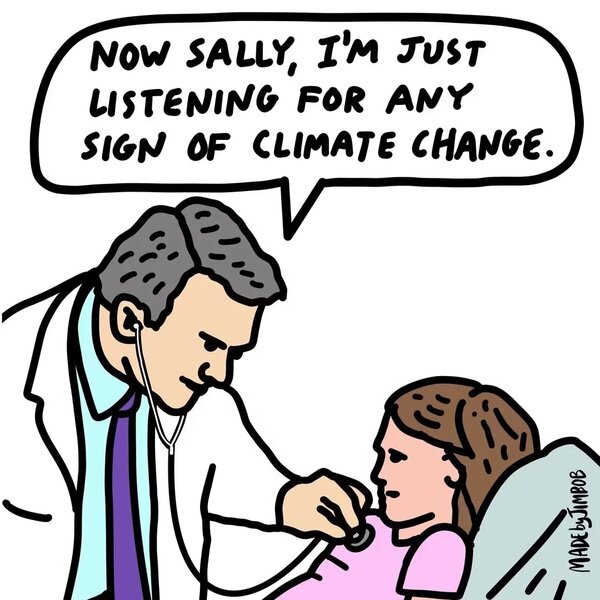 Hmm? What happened in 2020 and after that, which could have caused this…? Again, according to the alt-far-left, not a thing. They can't find any reason why people going about their lives should just stop existing…suddenly.
Of course, in the real world we know what happened. The communist Chinese sent 'the covid' from Wuhan, just as they previously sent 'the SARS' and 'the H1N1', and likely many other viruses and diseases.
Then, although it wasn't deadly, we were told that it was which created the demand for a vaccine, but they gave us 'vaxx' instead and here we are. Now on to more deaths!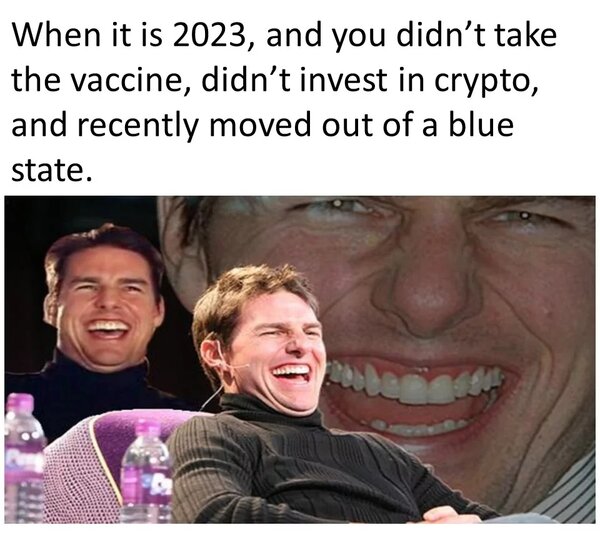 Another recent death seemingly too early is Jeremy Ruehlemann, a model, who died at 27 on January 21, 2023. Initial reports were they didn't know what killed him, so it was easy for some to jump to dying of 'suddenly'. His father, Achim Ruehlemann, 59, says that although toxicology tests aren't complete yet, that he believes his son died of an accidental drug overdose.
Achim said that Jeremy had struggled with addictions to prescription drugs, including painkillers. "He did rehab and had tried to get off prescription medication. Obviously, he was not successful."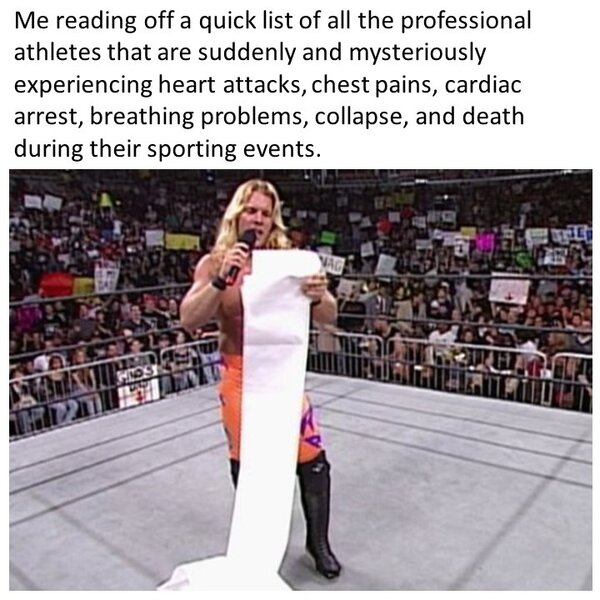 On January 28, 2023, a 23-year-old police officer for the Cairo Police Department in Georgia, Clarence Williams, died of suddenly. He had pulled over a vehicle for what we are certain he assumed was a routine traffic stop.
Suddenly, the driver took off running and Williams along with another unnamed officer gave chase before Clarence collapsed and died from what is considered "routine physical activity".
His own department and the Georgia Bureau of Investigation are looking into the death, but honestly, the officers were likely required to get shots for 'the covid' so we know the cause…running while vaxxed. Clarence joined the department in 2020.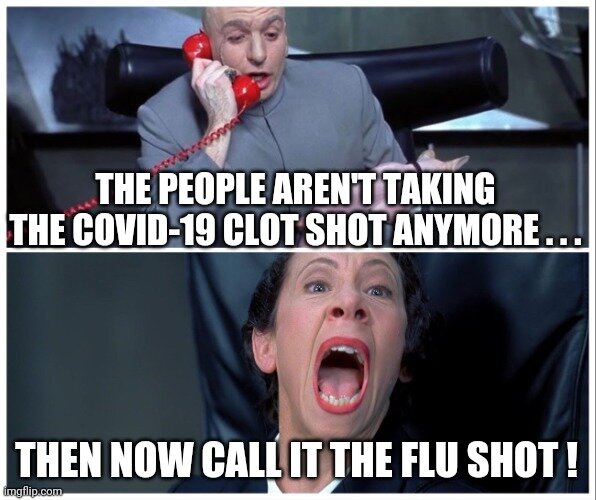 On January 30, 2023, Sariah Saibu, a model and actress from Perth, Australia, died suddenly. Nobody seems to know how old she was. The closest we could get was "late 20's", so we'll say pushing 30…if not already there. Not sure what that is a secret. Whatever!
She is known for a 2021 movie about two lesbian surfers called 'Beautiful They'. That conflicts with the left not being able to define what a woman is. Whatever, again!
Originally, reports said nobody knew why she died, so some jumped to 'suddenly', but we in the shed did some more digging and found two reports it is from a car crash. Of course, that crash could actually have been from suddenly, either her or another party.
She was the second fairly recent young actress to die. The other was Emily Chesterton, 30 and British, who, according to the alt-far-left died of "unexpected natural causes" shortly before Thursday, November 10, 2022, which is when her family announced it. MSM immediately claimed that it was in no way connected to her getting vaxx shots for 'the covid'.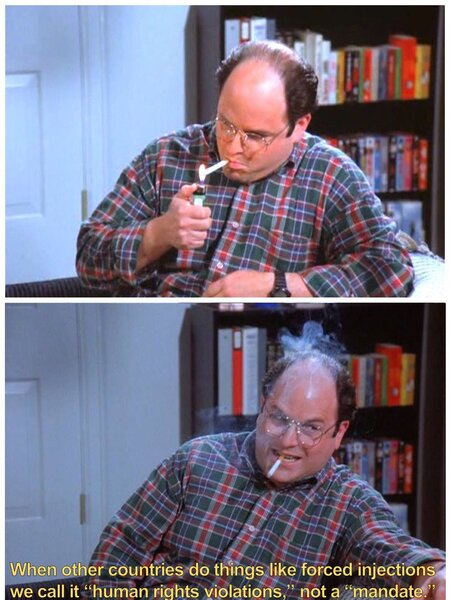 Those demonic motherfuckers are so brainwashed and gaslighted than no sooner does someone die that should not be dead and from something they should not be dead from and at an age they should not die at, then they go off on rants about "anti-vaccine" people spreading lies. YOU need to look in a mirror you assholes! If anyone is spreading disinformation, and for partisan globalist political reasons, it is you. Also, fuck you!
On Sunday, February 5, 2023, Lilly Kimbell died at 31 of suddenly. She was a former tennis player for the University of Georgia. She had 88 singles wins, and 109 doubles wins, among her individual achievements.
The team did well with her there too, going 24-5 and winning the 2014 SEC Tournament Championship, and in 2013 they were 24-4 and won the regular season. They advanced to the NCAA Quarterfinals all four of her years there (2011-2014) as well.
Lilly was from Texas, and had returned there after college to work.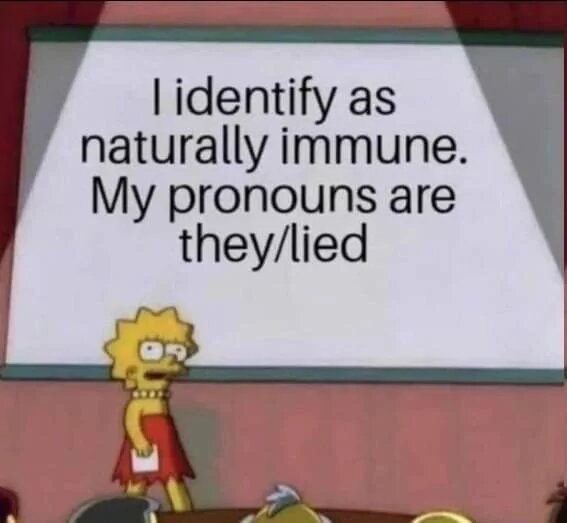 Going back in time a little bit, Fay Adderley's mother, Shirley, thought she was joking around the morning of Monday, November 21, 2020, as Fay, 18 of Liverpool, UK, couldn't be woken up. The claim is that she died suddenly of the "silent killer", which they say is a seizure from epilepsy.
She had just been diagnosed with epilepsy 2 weeks prior! Researchers estimate that 1 in every 1000 people with epilepsy will die from 'Sudden Unexpected Death in Epilepsy' or SUDEP every year.
Shirley has a condition called 'neuronal migration disorder' herself, and one form is epilepsy which her daughter inherited, and they only learned that after Fay's death. No mention of her vaxx status, so that can't be ruled out as the cause of the seizure.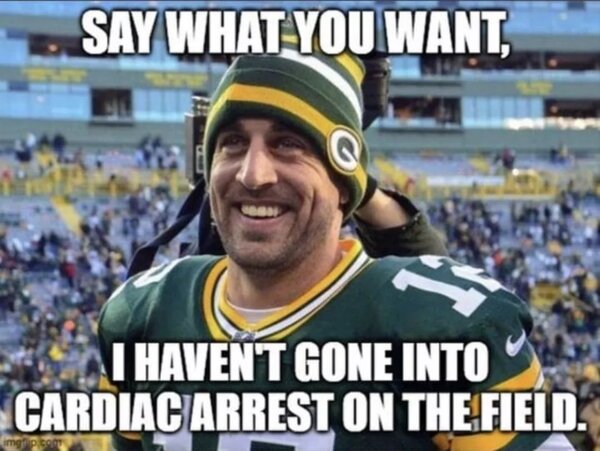 Remember when the left says we can't prove any of these are vaxx connected, that they insisted people get the vaxx in order to live a normal life and that, unfortunately, most people complied and took at least one shot.
Now illnesses your natural immune system would handle, with or without help (like radiation treatments or drugs), it can't handle after being vaxxed, so you'll remain sick or die, possibly of suddenly.
Therefore, the left can't prove that these illnesses and deaths are not caused by their beloved vaxx, and we don't need to prove anything because their own government numbers (aka 'the math') prove that it is more possible these people took a shot than that they did not.
The parts we had to remove from this article (as it quickly grew out of control) dealt with MSM, and that 2nd article will be up soon. So tune in tomorrow, "same bat time, same bat channel"! And since we can't put a link on the first article picture, HERE is the one to the original 'non-lizard' photo.
You can find us on social media here:
https://gab.com/MisterGoldiloxx
https://parler.com/MisterGoldiloxx
AND
https://gettr.com/user/realityshed
https://twitter.com/RealityShed
https://truthsocial.com/@RealityShed
NOTE: We post new content every day, and have a Comment section here in the shed (below every article), so please use it and help build the Reality community. If you enjoy our work please consider using the 'Buy Me a Coffee' donation link. Either way please bookmark us and help spread the word to family and friends. Thank you.
Suicide In Slow Motion, Megan Rapinoe Continues To 'Boost' Itself To Death Having Just Taken FIFTH 'the covid' Shot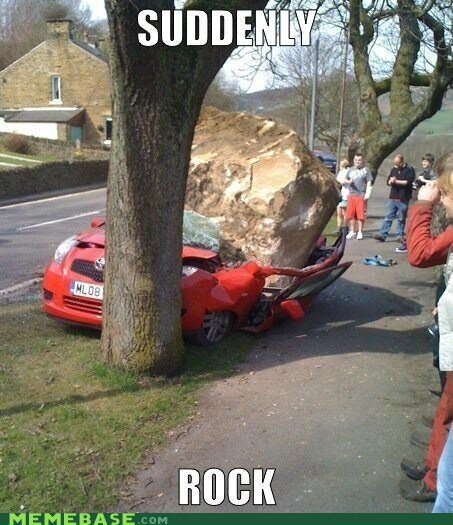 In today's world we really need good news, and we finally got some too! Megan Rapinoe, known on socialIST media as @mrapinoe, which we strongly believe stands for "Mr Apinoe"…prove us wrong…is actually trying to 'booster' itself to death, and we thank it for the effort.
It announced that over on it's Instagram account a few days ago. The end of the video shilled for 'vaccines dot gov' and also for Pfizer. Don't tell it, but it won't be able to spend that money once it has died of suddenly.
So that points to it not taking the one dose 'Johnson and Johnson' poison or the two dose 'Moderna' poison, instead favoring the two dose 'Pfizer' poison, and then 3 boosters, for a total of 5 death shots so far!
There is NO vaccine for 'the covid'. Anyone who says there is happens to be a science denier. Vaccines take 10 years on average to develop, if we even can!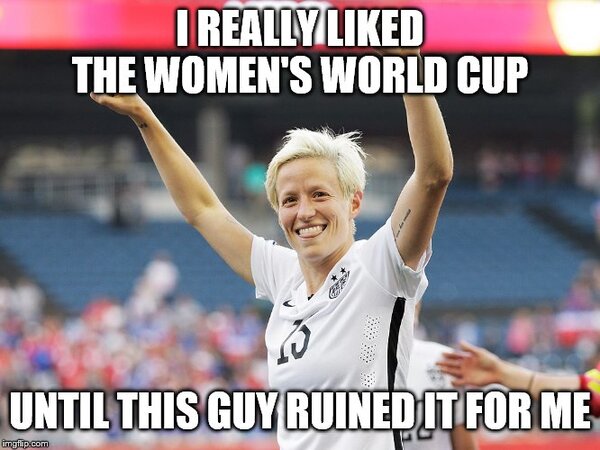 We still don't have one for the common cold virus, or for the AIDS virus, as just two examples. For a third example, we also still don't have one for communism, and boy do we need one for that! But enough about democRATs and the FBI.
Real vaccines prevent you from getting what the vaccine is for, AND they prevent transfer of whatever they are for, AND they never require distancing, AND they never require masking, AND they never require 'boostering' either.
We all know that is true, because we all had those as kids. And once you've vaxxed, which these shots are, you can't unvaxx (HERE and HERE)!
You know what else isn't real? Boosters. Those are just another full strength dose of the same shot you already took that didn't work as you thought it would, for a virus that requires a co-morbidity to kill you and, even then, is only 99.9x% (x digit depends on age and prior health) survivable without doing anything.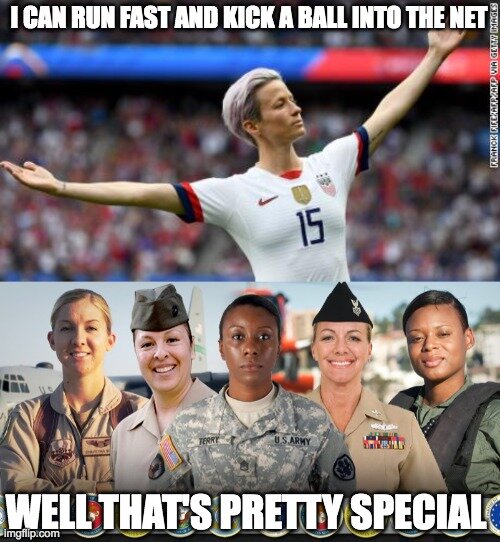 Why do we know all of that? Because we also have common sense, something that isn't common any more which makes no sense.
In addition, we have something called a 'natural immune system'. Those are going the way of the dinosaurs, as 'the covid' shots are designed to eliminate them at the rate of 3-6% per month. The good news, for Big Pharma anyway, is that it never recovers either and that means more money in their pockets.
Also, once you've got spike proteins, and there are 42 TRILLION per dose, good luck getting those out of your capillaries, veins and arteries as they shoot around in your blood (at least until that clots) slicing and dicing like little razor blades.
We in the shed love President Donald Trump, but he was suckered by Mike 'traitor' Pence, Anthony Fauci and Deborah Birx, who headed his 'the covid' advisory team. All a part of their alt-far-left scheme to get him out of office, which worked perfectly.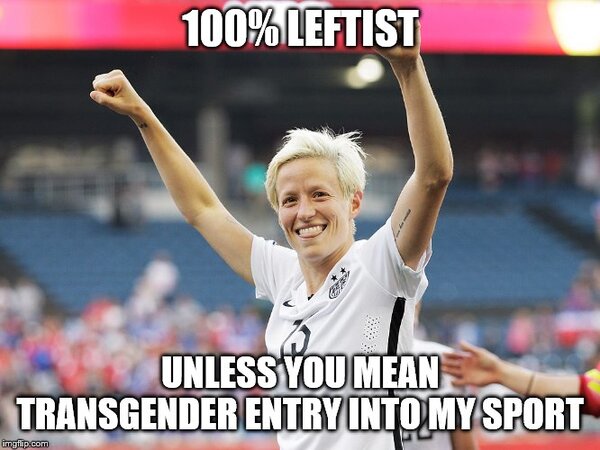 Back to anyone who believes there is a vaccine for 'the covid'…they are also a fucking retard. Not the 'born that way and really trying, so God bless them' kind either. No, they are the 'intentionally living that way' kind, and not the least bit embarrassed either.
That includes Megan, and we bet you didn't think we could even find four memes featuring it either! Yes four. Look closely under the rock.
You can find us on social media here:
https://gab.com/MisterGoldiloxx
https://parler.com/MisterGoldiloxx
AND
https://gettr.com/user/realityshed
https://twitter.com/RealityShed
https://truthsocial.com/@RealityShed
NOTE: We post new content every day, and have a Comment section here in the shed (below every article), so please use it and help build the Reality community. If you enjoy our work please consider using the 'Buy Me a Coffee' donation link. Either way please bookmark us and help spread the word to family and friends. Thank you.