Propaganda Pirate Admits Biden Total, Karine Jean-Pierre Announced Joe Had Over One BILLION Classified Documents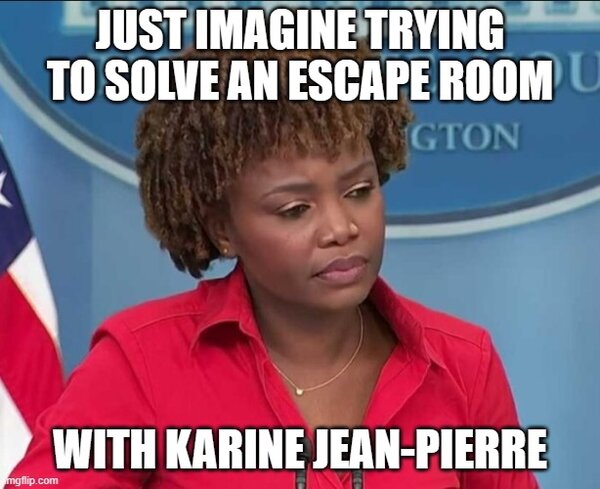 How lucky we all are as Americans to have someone celebrated for her truthfulness, sincerity and candidness. She is known for plain dealing, openness, forthrightness, telling it like it is and calling a spade a spade (even though that is incredibly racist, even for her).
Her sincerity, honesty, frankness, plain-spokenness and bluntness are refreshing, and her outspokenness, directness, unreservedness, and ability to be straightforward are the stuff of legend.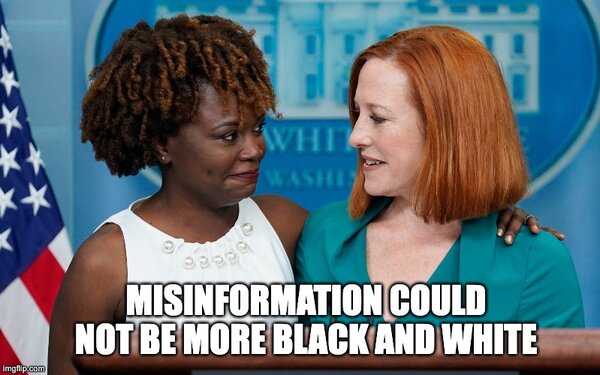 There is really no other way to describe Karine* Jean-Pierre, the current White House spokesperson, as she proudly announced today that Joe Biden was in fact in possession of over one BILLION classified documents. No more obfuscation!
Just kidding. We know he had at least one, and the lying communist bitch had election-denier Karine go out there and refuse to say exactly how many, so we must now 'go there' and assume (TM by Ass-U-Me) the worst, and since leftists keep throwing billions at Ukraine and other shit we don't need or want, that is the number he must have.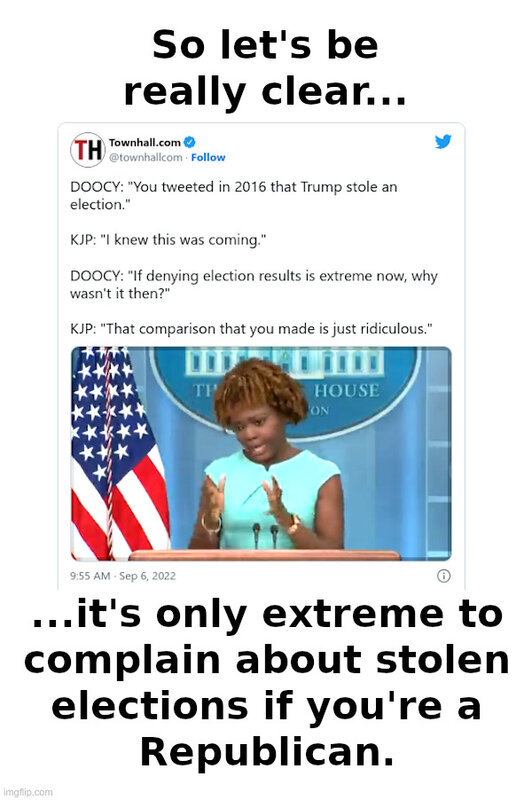 After first finding out that numerous classified documents were found at the Penn Biden Center, then refusing to admit how many or if there might be more in other locations, we now see democRATs trying to equate PRESIDENT Donald Trump having classified documents, which he insists he declassified (as he has the right and ability to do), that he didn't pack (the government did) and stored in a safe location guarded by U.S. Secret Service with a vice…usurper in thief (can't do it, we refuse to call that election stealing motherfucker the P word, ever) who can't declassify and wasn't supposed to even have the documents AND who stored the documents 1) in a public area practically anyone (including the communist Chinese who own him) could access, and 2) his 'Wilmington, Delaware, residence garage' next to his fucking corvette. This is the longest paragraph we've written in quite a while, and honestly, we see no way of trimming or dividing it and had a hard time even finding our way out of it. Oh, here it is!

It turns out all but one page of this new stash was found there, with that last single page found in an adjacent room. Biden had the nerve to say "By the way, the Corvette is in a locked garage. OK? It's not like they're sitting out in the street" regarding that second batch of classified documents he isn't supposed to have, couldn't declassify and obviously mishandled.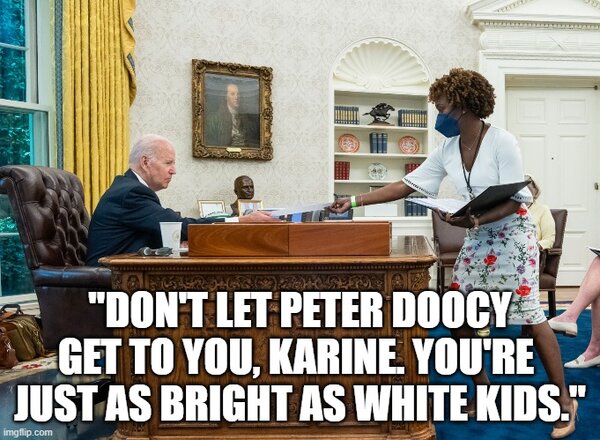 That doesn't make it better.
And that was probably the shortest 'paragraph' we've ever typed, so that balances out with the long one.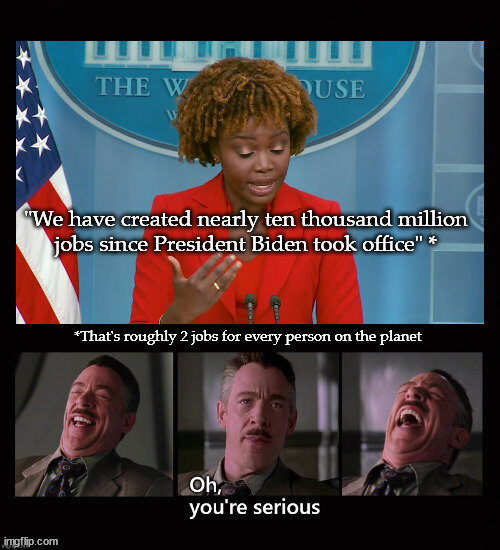 Biden added "I don't know what's in the documents." Before concluding "My lawyers have not suggested I not ask what documents they were.", which is a double negative, so then his lawyers did suggest he ask. SMH!
Ignorance of the Law is no excuse. Also, ignorance of the document's content is no excuse. Plus, garage locks aren't like Fort Knox, bub.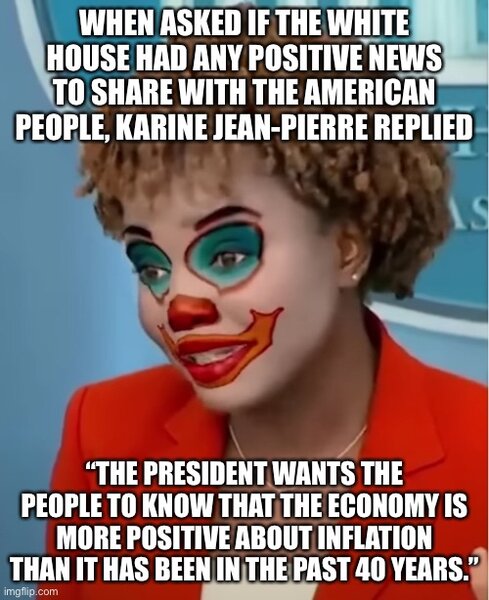 So we will stick with that number until the lying fucks admit what they have done. OVER ONE BILLION IT IS! There is no other logical, or in this case fancifully vengeful, number. THAT is the Alinsky way! Spread the word. #DemocratsArentReal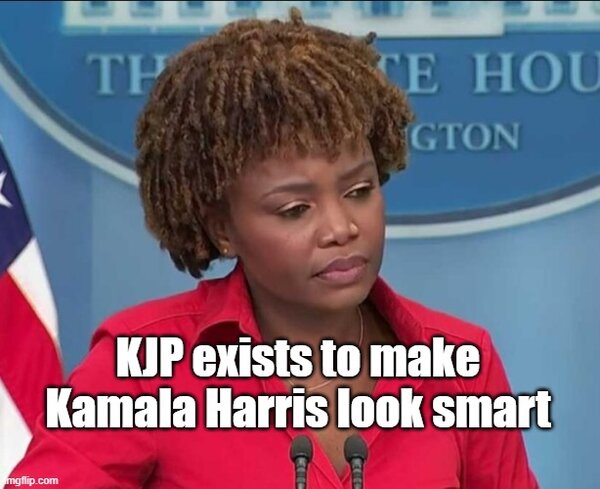 *She isn't a real pirate! "We stole Peppermint Commie but Propaganda Pirate [HERE and HERE prior] is 100% shed as her name reminds us of Jean Laffite (MSM of the time spelled it Lafitte) who was an actual French Pirate (and had a brother named Pierre) who operated in the Gulf of Mexico until his death in 1823 (or 1826). Plus she looks SO French…"–from 09/01/2022 article here. And speaking of weirdness, that 2nd possible year of death is the same year that James Sharp from yesterday's article invented the gas stove. Shit be getting weird all up in here! Queue 'Twilight Zone' music.
Largest Ever hispanic Simon Says Game Begins, mexican president amlo Strongly Suggests They All Vote Monolithically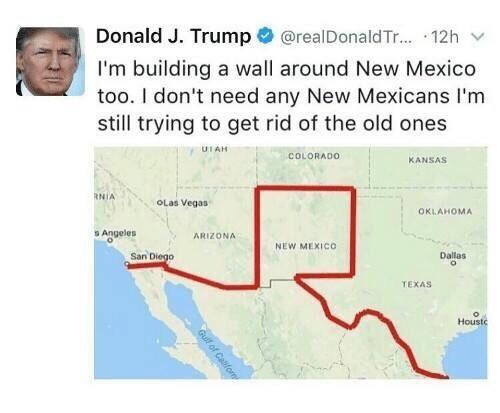 As of today there are 8.036 BILLION people on Earth, and approximately 486 MILLION people across 20 countries that speak spanish natively. In fact, it is the #4 most spoken language on Earth, behind #3 Hindi, #2 Mandarin Chinese, and #1…English.
Finding this out is shocking considering we are told every day to give up our identity and accept "Dial 2 for spanish' on our phone calls to, well, every company in America.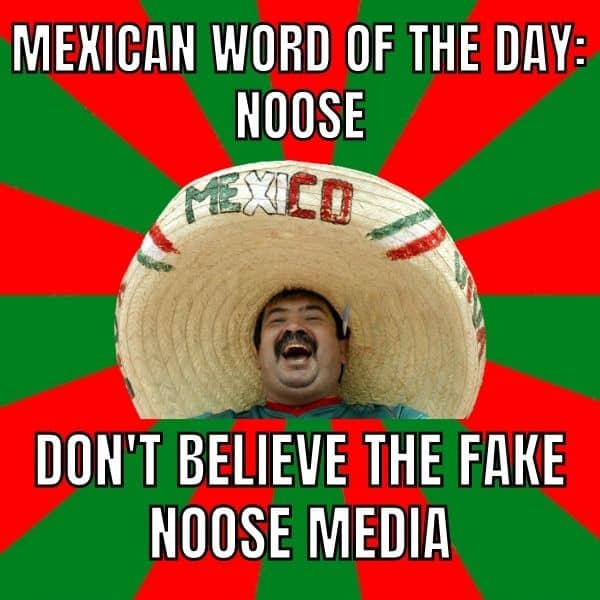 We've even noticed that FREE streaming services, such as PlutoTV and others, now regularly run ads (you watch those rather than pay a monthly fee) in spanish, at all times of the day and on every channel.
Quick note: fuck you Paramount-CBS-Viacom…munist.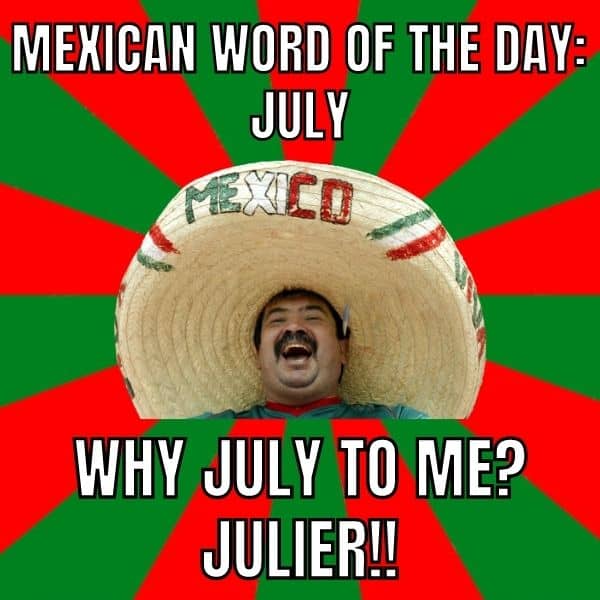 The totals, for those interested, are 1.452 BILLION for English, 1.118 BILLION for Mandarin Chinese, 602.2 MILLION for Hindi, and 548.3 for spanish.
Our standard disclaimer here: we don't have anyone except communists, and those communist adjacent (which includes illegal aliens…the proper term for alien invaders under U.S. Law).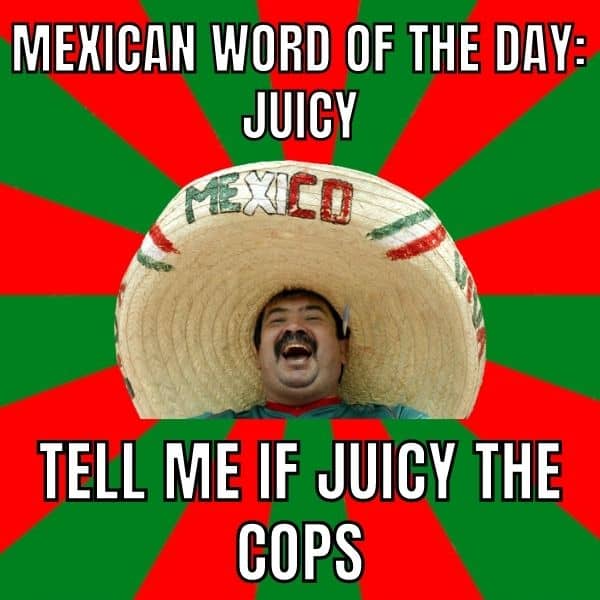 Then it is quite a fall down to #5 French at 274.1 MILLION, #6 Arabic at 274.0 MILLION, #7 Bengali (India's #2) at 272.7 MILLION, then #8 Russian at 258.2 MILLION, #9 Portuguese (spoken in Portugal, obviously, and Brazil, less obviously) at 257.7 MILLION, and #10 Urdu (spoken in Pakistan, and also parts of India) at 231.3 MILLION.
No other language clocks in at over 200 MILLION (at this time), and just 4 more (again, at this time) top 100 MILLION.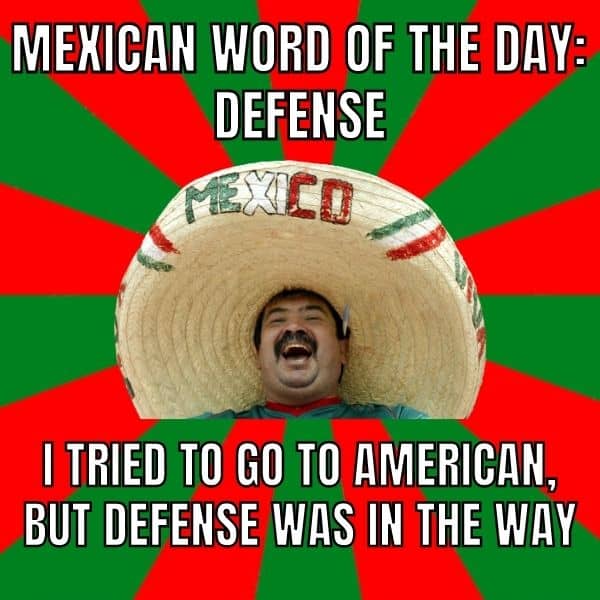 For those wondering, there are 8 main spoken Chinese variants, and over 300(!!) different dialects of Chinese in China. The next two dialects of Chinese came in at #19 AND #22.
mexico has just under 3x as many spanish speaking people as Spain does (130.21 MILLION to 47.26 MILLION).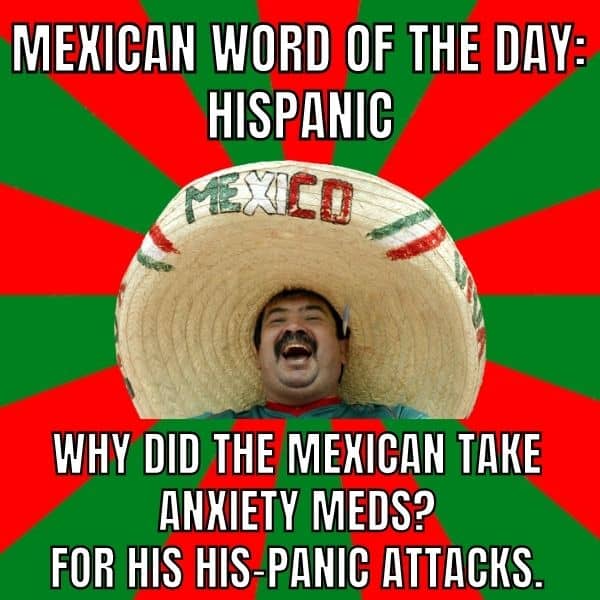 Fun fact, we were curious and looked up…"The main difference between Spanish speakers in mexico and Spain is how they pronounce z, ci, and ce. In mexico and across Latin America, the pronunciation of z, ci, and ce in Spanish are all similar to the "s" sound in English. In Spain, they sound more like a breathy "th" sound." –blog.rosettastone.com
Anyway, enough of that stuff.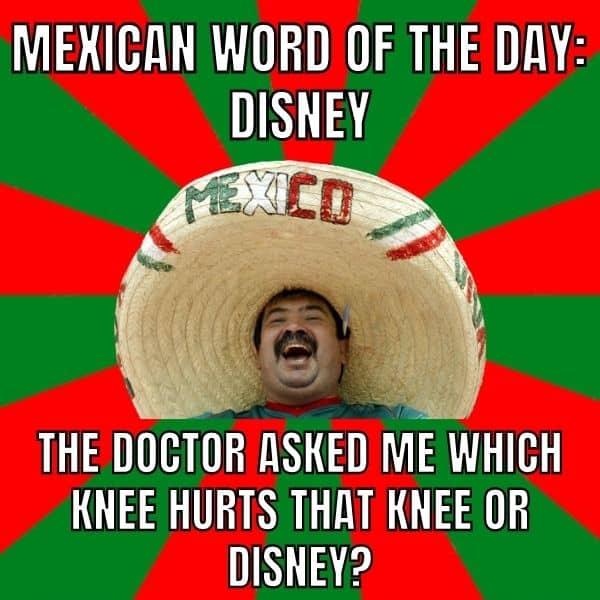 After centuries of insistence that all hispanics were NOT the same, mexican president andres manuel lopez obrador (aka amlo, as in amlodownglobalistscum) declared a few days ago that ALL hispanics are, apparently mexican AND have to do what he tells them to do, even if they live in another country.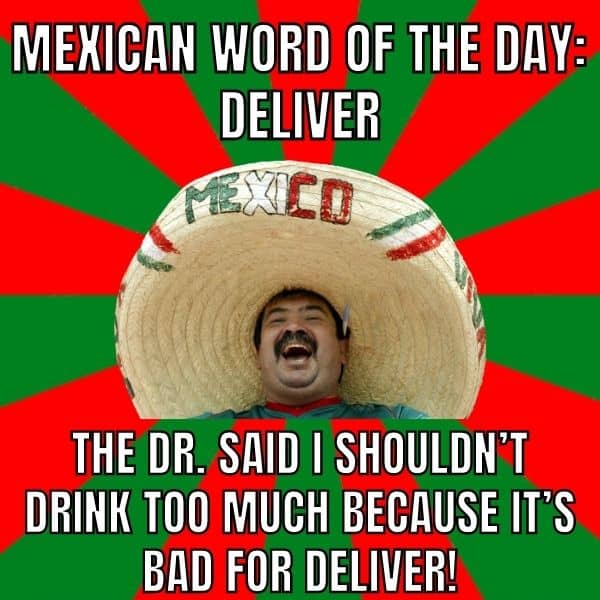 This pronouncement came as part of a larger attack by MANHOLE on Florida Governor Ron DeSantis, who lied when he said that if President Trump decided to run in 2024 then Ron would not run. That is okay though, as it will be fun to watch Donald humiliate a large group of RINOs and Paul Ryan friends (as Ron is; even taking advice from the former Speaker and current Fox News board member) again.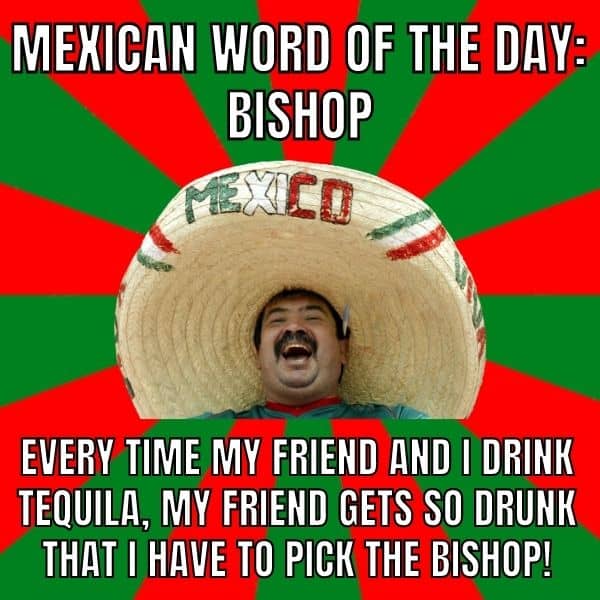 Referring to Ron as "Mr. Santi", AMMOdump stated that "all of his politicking about migrants was because he wants to be the candidate for the Republican Party.", because pandering is apparently not a part of mexican politics…
First, they are NOT "migrants". They are illegal alien invaders. Not just of the USA, but also of mexico and other countries too.
Second, fuck you communist.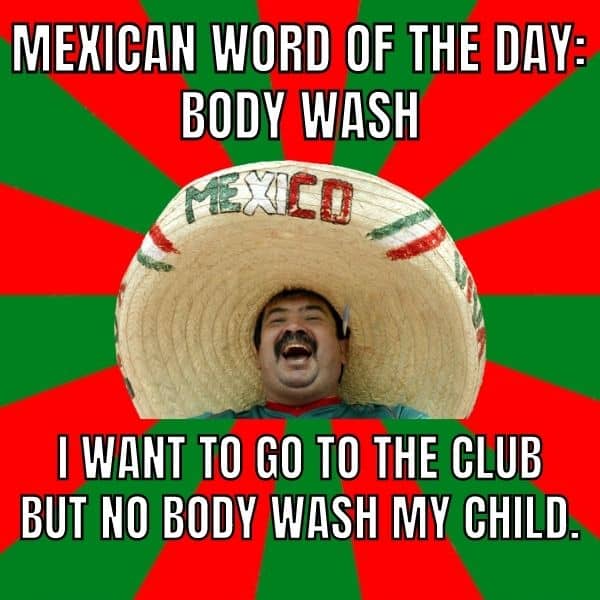 SCAMPRO also said he hopes that hispanics, "wake up and don't give him [DeSantis] a single vote" in the upcoming Republican primaries and presumably also in the possible 2024 general election, although President Trump will be the one to ensure that.
It is also Tony Montana's intention to continue to tell hispanic Americans how to vote in the future, so they have a decision to make. And if they decide to side with his own special brand of terrorism (which is what his actions are), then they need to leave.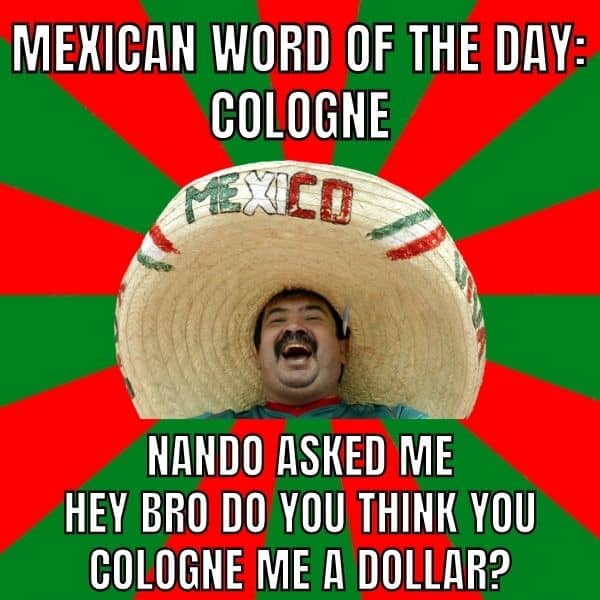 Even legal hispanics are tired of illegal aliens, and especially 'their own kind', as the ones coming here aren't saints (see HERE and HERE recently on MS-13, and HERE for illegal aliens in general).
CONBRO is also colluding with communist China to import Fentanyl (50x more potent than heroin, and 100x more potent than morphine) into the USA to kill Americans.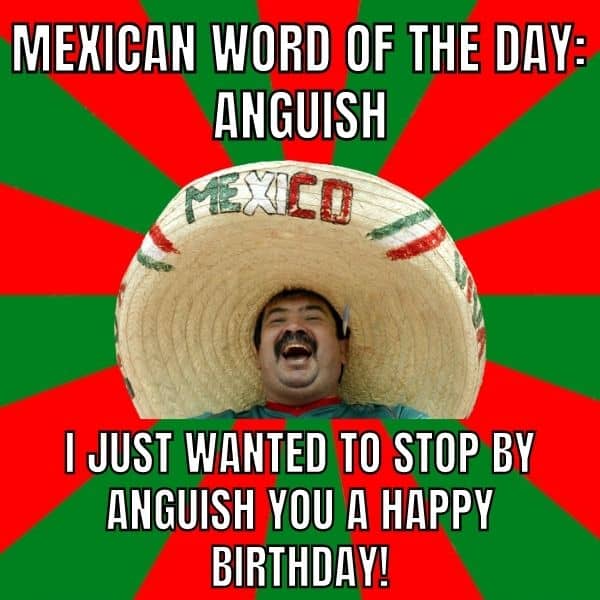 That motherfucker also allows illegal alien invaders from countries to mexico's south to just waltz through his country to enter ours. HE is a criminal and should be tracked down, arrested, and brought to the USA for a speedy trial and equally quick PUBLIC execution, as a warning to the next 10 generations that some actions come with too high a price.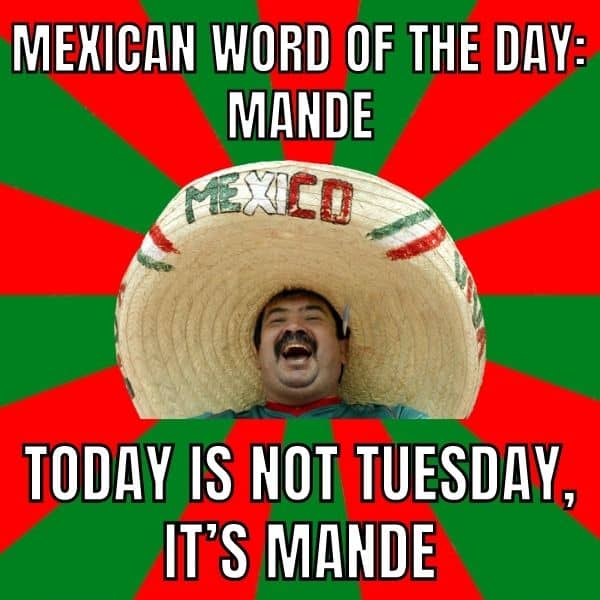 The fact is that white people, globally, have built modern society, and now we are expected to just hand it to third world invaders, then step aside and die. Not happening! And if you are all that and a bag of tortilla chips then stay home and fix your own shit-hole!
We want to thank 'mexico hat guy' for being here today (on a Mande), who, as it turns out, is the 17th cousin, 5 times removed, of our prior guest 'Anti-Joke Chicken'. Please, don't ask.
Wipe With democRATs!, The Ultimate Solution To Stopping Deforestation AND 'Deleavestation' While Also Saving Money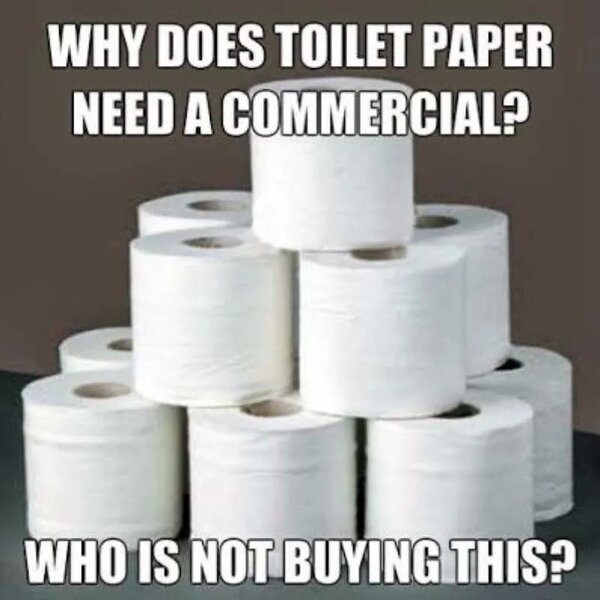 We really do listen to you and read your comments, and we always consider your suggestions…before dismissing them. Unfortunately for you, no, we won't be starting an OnlyFans account. Also, shame on those of you who want to see a scantily clad "10-year-old cartoon boy" researching and typing. THAT is a new kink!
As for the headline, it was a tossup between 'ultimate' and 'perfect', but in the end 'ultimate' was more better-er. Speaking of the end, this article is all about some leftist ass-hat suggesting that we do away with toilet paper (TP) and instead begin using leaves to wipe our butts with when we take a poop.
Translation into vulgarian: "using leaves to wipe our asses with when we take a shit". We just want everyone to be happy, and appreciate our vulgarian minority readers. To that end, this article contains both toilet humor AND humor about toilets.
Are we actually taking one or leaving it? You don't bring the crap with you when you exit the bathroom. Actually, since we are leaving it, then perhaps we should use leaves.
Back on topic, who are the dirtiest and most disgusting people on the planet?
democRATs. But you know that, even if you are one. And if you are one, what the fuck are you doing here? There is no hope for you. Any chance you had of saving your soul was lost when you stole the 2020 and 2022 elections.
Yes, you did.
The real question isn't if we should continue to use TP, but rather what are we going to use when democRATs finish intentionally collapsing society?
This kind of nonsense from the alt-far-left isn't new though. The globalists tried to create an artificial shortage of TP during the covid scamdemic of 2020 (aka that thing that enabled the first recent election theft).
This did get us thinking though. Perforated TP was patented in 1891, and we decided to learn about what people used before TP was invented.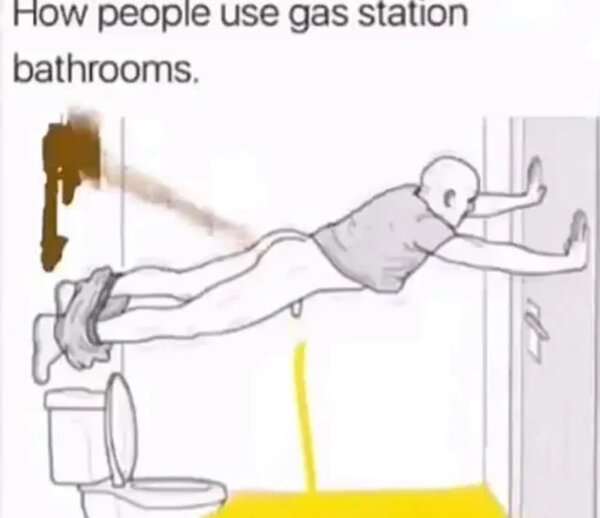 The first known reference to TP was in 589AD by the Chinese scholar and official Yan Zhitui, who said, "Paper on which there are quotations or commentaries from the Five Classics or the names of sages, I dare not use for toilet purposes."
In islam they are not allowed to eat with their left hand…because they wipe with that hand after crapping (via rroij.com). THIS is the reason we shake hands with the right hand! According to wikipedia.com, male muslims "…must also not wear any scent, including deodorant."
Well, that stinks.
Here are some other solutions to this common shared problem…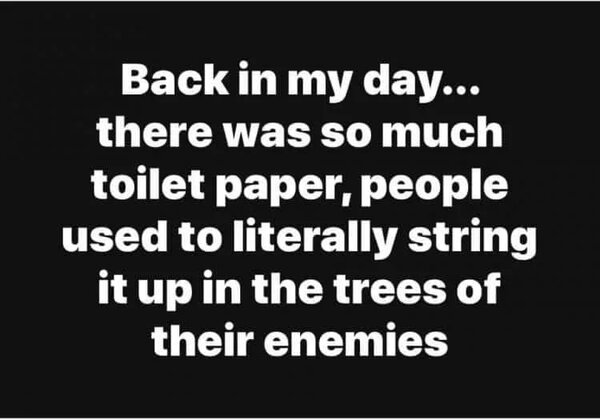 "How did Romans wipe their bottoms? The Romans cleaned their behinds with sea sponges attached to a stick, and the gutter supplied clean flowing water to dip the sponges in. This soft, gentle tool was called a tersorium, which literally meant "a wiping thing." The Romans liked to move their bowels in comfort." –smithsonianmag.com
"What did Vikings use as toilet paper? The waterlogged areas of the excavation at Whithorn uncovered preserved 'sheets' of moss, which had been discarded. Closer analysis revealed them to be studded with fragments of hazel nut shells, and blackberry pips." –futuremuseum.co.uk
"What was toilet paper in China? In the 6th century CE toilet paper was widely used in China. Historically the first modern toilet paper was made in 1391, when it was created for the needs of the Chinese Emperor family. Each sheet of toilet paper was even perfumed. That was toilet paper as we have come to think of it." –toiletpaperhistory.net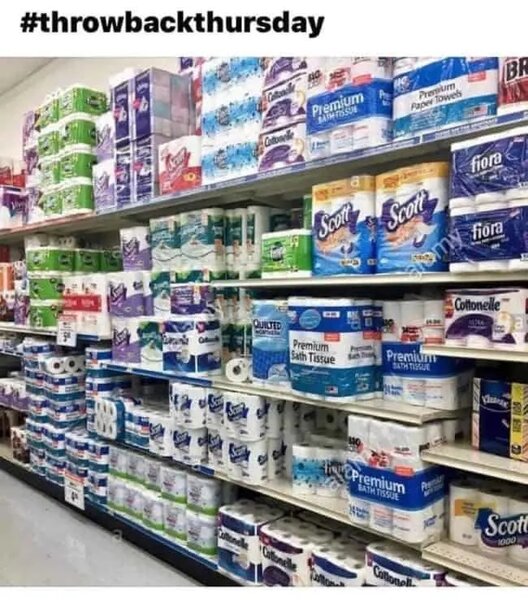 "What did people use instead of toilet paper in the Middle Ages? Before toilet paper was even a concept, people just used whatever was available to wipe. This included items such as hay, wood shavings, corn cobs, and even iron cables." –bimbamboopaper.com
"What Did We Use Before Toilet Paper? Leaves, sticks, moss, sand and water were common choices, depending on early humans' environment. Once we developed agriculture, we had options like hay and corn husks. People who lived on islands or on the coast used shells and a scraping technique." –cottonelle.com
"What did pirates use for toilet paper? Sailors used something called a 'tow rag'. A tow rag was a long piece of frayed rope that dangled in the water. The ropes were tied to the part of the ship that was used as a toilet. After wiping, they would drop the rope back into the water and let the ocean do the clean-up." –cottonelle.com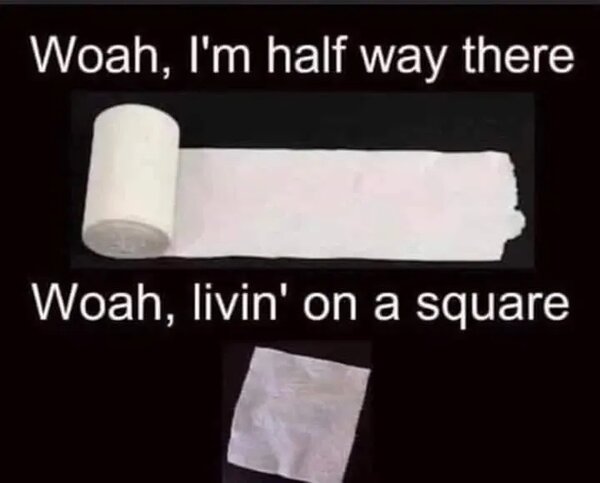 "What did [American Indians] use before toilet paper? Corn cobs. Dried corn cobs were plentiful in rural agrarian societies throughout history. From colonial Americans to ancient Mayans — the corncob worked by turning on its axis to clean the region (you get the picture). According to our official internet sources, some outhouses in western US states still use this method" –whogivesacrap.org
"What did pioneers use to wipe their bum? One of the more popular early American wiping objects was the dried corn cob. A variety of other objects were also used, including leaves, handfuls of straw, and seashells. As paper became more prominent and expendable, early Americans began using newspapers, catalogs, and magazines to wipe." –pristinesprays.com
"What did cowboys use for toilet paper? If the cowboys used the large velvety leaves of the mullein (Verbascum thapsus) plant while out on the range, then you can too! Mullein is a biennial plant available for use in almost every bioregion." –hipcamp.com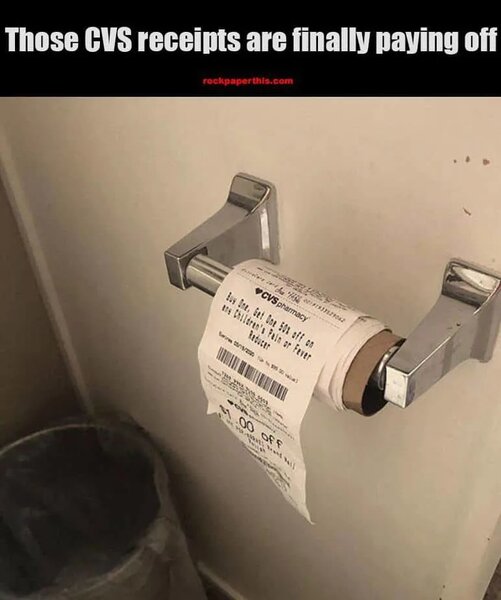 "What was used for toilet paper in the 1800's? Before the availability of mass produced toilet paper in the mid-1800s, humans had to resort to using what was free and available, even if it didn't provide the most effective (or comfortable) results. Options included rocks, leaves, grass, moss, animal fur, corn cobs, coconut husks, sticks, sand, and sea shells." –nicencleanwipes.com
"What was toilet paper like in the 1860s? The first commercially packaged toilet paper was made in 1857 by Joseph Gayetty. The paper was wet with aloe and had his name printed on every sheet. It was sold as a medical product, and claimed to prevent hemorrhoids." –reddiplumbingwichita.com
"What did civil war soldiers use for toilet paper? There was generally no toilet paper available. Soldiers used sheets of newspaper, pages from catalogs, or water from a canteen to clean themselves." –civilwartalk.com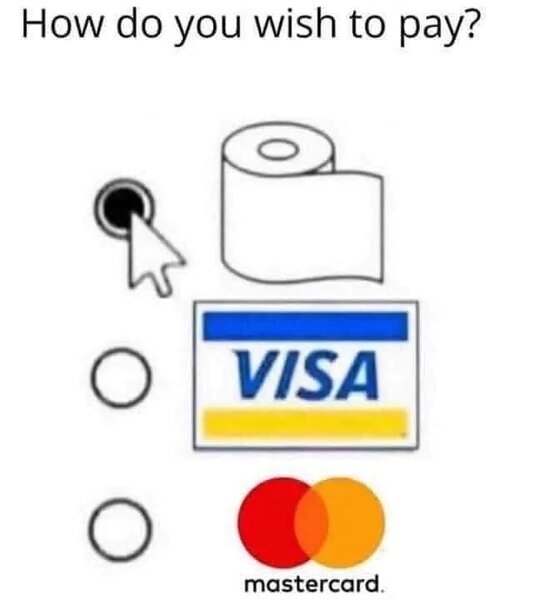 Quite a lot of creative options there, but we will stick to TP and hope that it doesn't stick to us.
But if push comes to shove, there is no shortage of leftists today, as colleges and government schools are designed to produce them, by taking perfectly normal human beings and brainwashing and gaslighting them into leftism.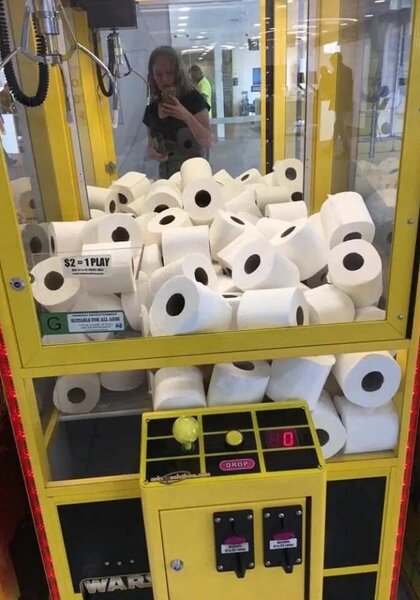 So our very reasonable and comprehensive solution to this problem is obviously the proper path to take. And anyway, who gives a shit if the left doesn't like it, as they've been crapping on us for decades now.
What started this off was Robin Greenfield, an allegedly grown adult male of 36, who likes to refer to himself as an "environmental activist". Actually, so-called environmentalists are not environmentalists, they are environmental EXTREMISTS pushing a Marxist agenda. Nobody normal hates the environment! NOBODY!!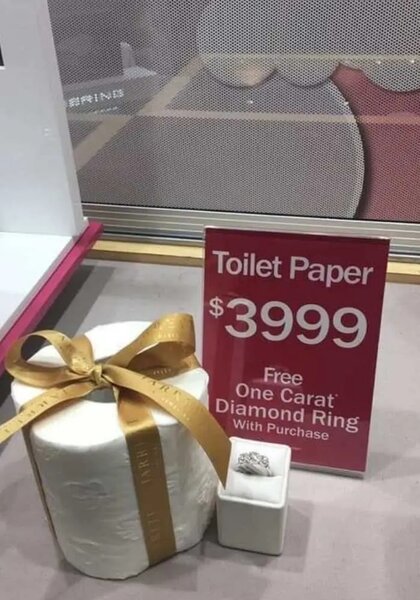 We ALL like clean water, and clean air, and also radiation as low as possible (seriously, if you dislike radiation, then Earth is the last place you want to be, since we are bombarded by solar radiation 24/7/365, as even if you are on the side not facing the Sun, solar radiation goes right through the planet, through you and out into space).
Greenfield claims we have an "environmental crisis", but we really have a crisis of environmentalist wackos wanting us to be regressive while claiming they are progressive. Wanting us to live in boxes, while doing away with normal cars for EVs (HERE, HERE, HERE and HERE), and eliminating gas stoves are just three more examples of the left's regressivism.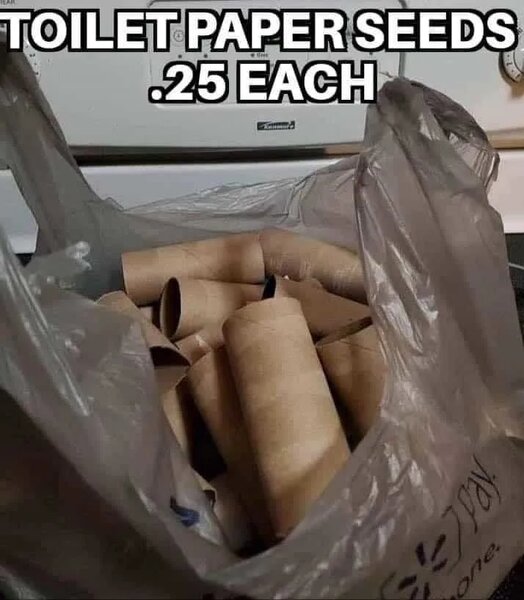 The plant (blue spur flower) that he suggests we use instead of the plant we already use (aka trees, which provide the pulp for all forms of paper as we know it) grows in just 11 States, so the other 39 States worth of us would just be…wait for it…totally worth it…almost there…shit out of luck.
Told you so.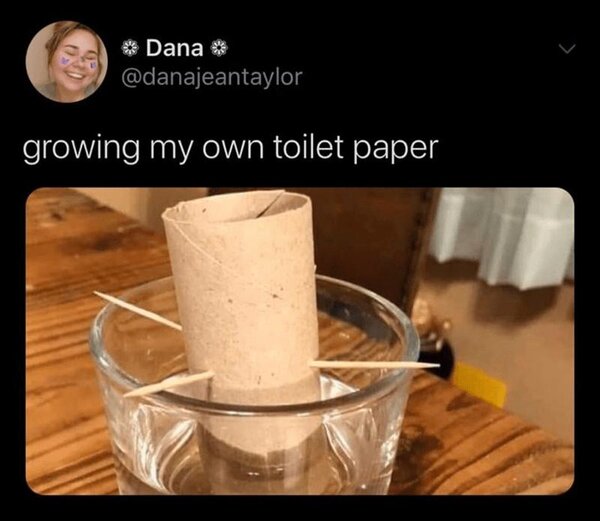 Robin also failed to explain what would happen to Taco Bell in a TP-less society, as "mud-butt" is a real disease and they are a known cause.
We recently brought together a crack team of specialists, or was it a specialist team on crack, or even a team of crack specialists…anyway, we consulted with the best folks we could find: Hugh Jast, Richard Hertz, Nate Yuri and Irving Phillip Frehley (who claims to be a distant cousin of original 'Kiss' guitarist Paul Daniel 'Ace' Frehley, but we have our doubts).
Their solution was to stuff TP down the throat of the guy who suggested we stop using it, then wrap him in TP and put him up in a tree with the other nuts. They didn't specify if the TP was to be unused or not, and we have no preference either.
Our solution is to dump Robin and his lame-ass idea in the toilet bowl of history and flush. Also, crack is whack.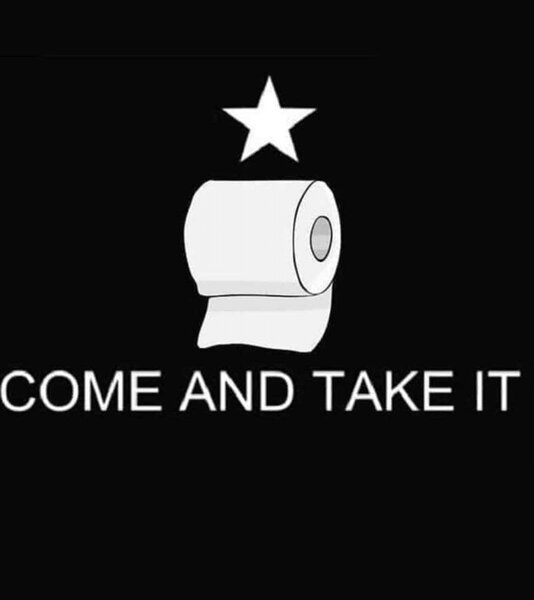 This is the crappiest article we will probably ever write, and we really just want the globalist left to leave us alone. There is a time and place for communism, and it is called China.
Next we will turn our attention to another top request, figuring out how to go fuck ourselves. Sounds like fun, AND also quite a challenge. Stay tuned.
Dying To Bring Your Food To You, We Told You That To Tell You This — MS-13 Murdered A Gig Driver In Satanic Ritual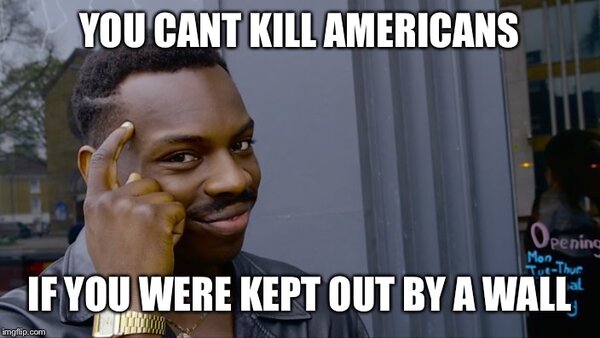 Originally conceived of as ONE article, this all began as a story about a food delivery person killed by a member of MS-13. Then we heard about something else happening to a different driver, and then the family in Texas was murdered. You can find that first part of this now two part article HERE.
So, as we started to say, before we were so rudely interrupted…by life…there is an obvious love affair between democRATs and MS-13. Just as with blmantifa (or antifablm, if you prefer), MS-13 are used by the alt-far-left to terrorize Americans. And other criminals are obviously welcome to help out too.
The Biden Usurpation has pretty much destroyed the once booming Trump economy. It wasn't difficult to do, and it was intentional. The left are NOT incompetent, as some on our side claim, but rather are in fact VERY good at being evil. So good in fact that some people still believe democRATs care about America and Americans.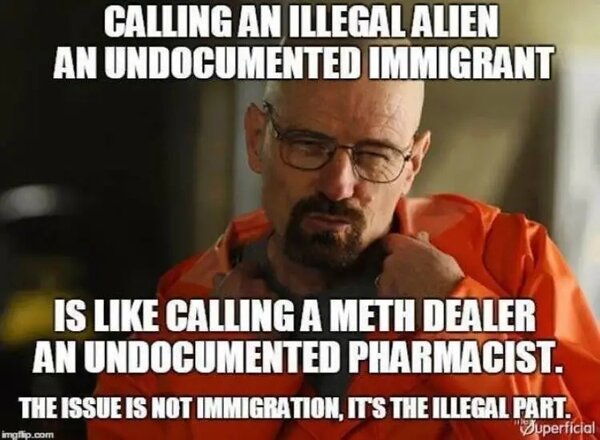 Things have gotten so bad that despite fewer orders being placed because of the poor Bidenflation economy, well-meaning folks are still flocking to gig work (delivering food, groceries and other items to people) and further dividing up the lack of orders into ever smaller 'pieces of the pie'.
Being as vague as possible while still being honest, having lost, at least for now, our own prior position due to the Biden regime's attacks on people who are not globalist commies like themselves (people who paid us well to do work for them), we had been living off of savings for months, so to stem the bleeding we too have dabbled in gig work as well.
"Right now I'd do anything for money. I'd kill somebody for money. I'd kill you for money. Hahaha, ah no, you're my friend…I kill you for nothing."– Chico (Chico Marx) to Harpo (Harpo Marx) in 'The Cocoanuts' (1929).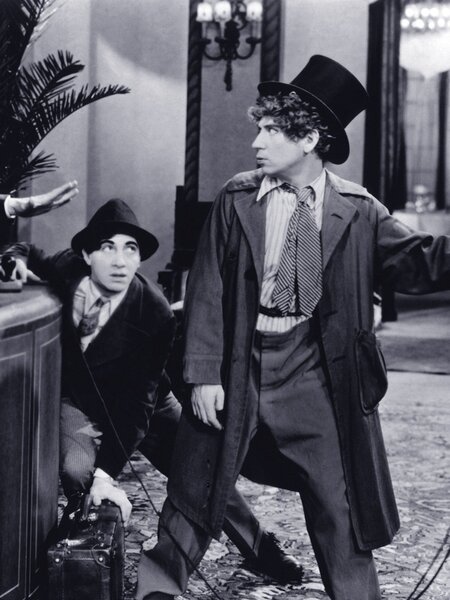 Yes, the screenwriters actually came up with character names for Groucho (Mr. Hammer) and Zeppo (Jamison; a name he also used in 'Animal Crackers', the next year…well, specifically, Horatio Jamison in that) but couldn't think anything up for the other two brothers and used their regular stage names instead (and all four brothers were called their stage names in 1931's 'Monkey Business', and in 1949's 'Love Happy' Harpo was).
Okay, back on topic. Better to do something now when you don't have to, than to wait until it is required. That is what adults do, even a 10-year-old cartoon boy. And we didn't resort to murder, even for free.
Anyway, Title 42 ended Thursday, May 11, 2023. democRATs and MSM insist President Trump put Title 42 into place, but it was actually passed…GASP!…under FDR in 1944, as part of the Public Health Services Law.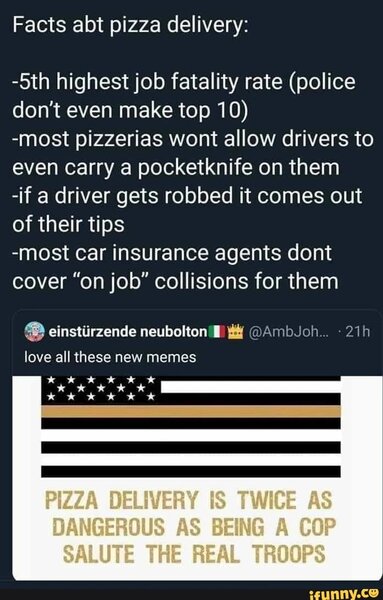 The left counters that Title 42 has been "rarely used" since then. That doesn't change the fact that it was still Law. Then leftists switch to saying that Trump abused Title 42. Not as much as illegal aliens (and democRATs) abuse the immigration system.
What is/was Title 42? An emergency law allowing the government to prohibit illegal aliens from entering the USA in order to prevent the spread of communicable diseases.
How do we know they have contagious diseases?
Do you think 'country burglars' (what illegal aliens actually are) go to see doctors regularly? Really?!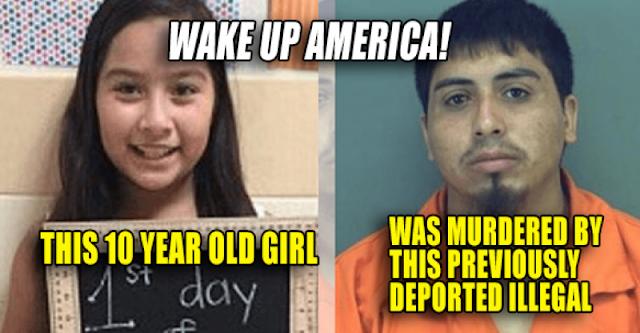 They are certainly more of a danger to society than a gun owner is. Why? Illegal aliens are 'super spreaders', and in more ways than one. BEFORE Title 42 ended, we had illegal aliens coming into the USA from over 50 different countries!
We are NOT bordered by 50 countries! We are bordered by TWO countries: Mexico and Canada. So how are they getting to Mexico and Canada to illegally enter the USA? Super-spreading!
But, according to the alt-far-left (including RINOs), our border does not matter. Which border does? Ukraine's border, of course. That one they continue to find excuses to throw money at.
Our standard disclaimer: we are not pro-Russia or pro-Ukraine, we are solely pro-American. Deal with it.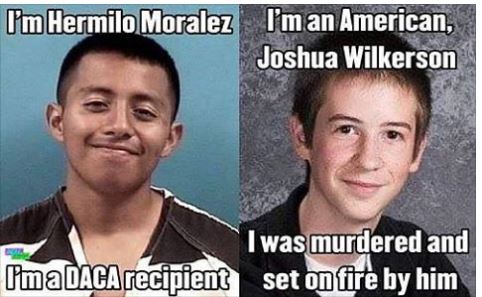 On Monday, April 24, 2023, a 30-year-old named Oscar Solis, who is an actual member of MS-13, and who had moved to Florida after his release on parole from prison in Indiana, was arrested by the Pasco County Florida Sheriff for the murder of Randall Cooke, who was delivering food on behalf of an unknown restaurant via Uber Eats at the time of his death on Wednesday, April 19, 2023.
And we said "on behalf of" because, contrary to popular belief, those who work gig jobs are NOT employees of those companies, but are in fact independent contractors (aka 1099 workers). They install an app on their phone, and when they log in they are sent 'offers', which they are free to accept or decline at their own discretion.
Sure, companies encourage drivers to take all offers, but it is NOT required, and in some cases it is downright silly to do so. We'll probably discuss this in detail soon, but for now most drivers say that a $1 or more to 1 mile ratio is what you look for, because below that you are losing money since drivers use their own car, gasoline and time.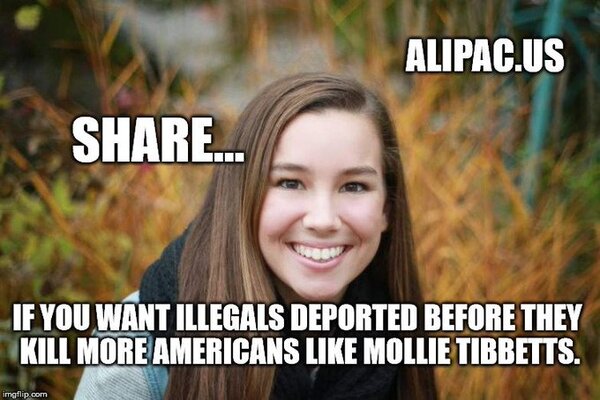 So $10 total (including what the app pays directly, and in tips from the customer) for 8 miles would be good, but $5 total for 11 miles would be 'upside down' and cost you money in the long run (oil changes and other maintenance aren't free).
Cooke was a 59-year-old husband and stepfather who unfortunately decided to accept an 'offer' that took him to gang-member Solis' home on what was meant to be his last delivery of the night (he had texted his wife he was heading home after dropping it off), but it instead turned into his last delivery ever.
Security camera footage shows Cooke going to Oscar's front door. Randall had only decided to sign up to make deliveries so that his family could live in an ocean-side area as his wife and stepdaughter wished to do.
Meanwhile, Solis had failed to register as a convicted felon when he moved to Florida (which violated his parole).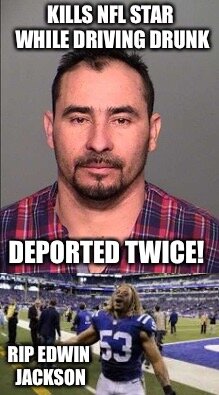 Police believe that Solis forced Cooke inside, then murdered Randall before dismembering his body and putting the pieces into garbage bags. Later, he received help taking those bags outside to garbage cans.
For the record, the user agreements of the delivery companies prohibit drivers from going inside a house or apartment, so please never do that voluntarily, even if you think it might be safe. You never know who is waiting around a corner with bad intent.
Police found blood and a wedding ring, both belonging to Cooke, inside Oscar's home, then days later found the trash bags containing Cooke's remains.
Solis' many crimes before this brutal murder include a slew of drug offenses, aggravated battery (the difference with regular battery being these are more serious injuries requiring medical attention), repeated burglary charges, assault on prison staffers, stabbing another inmate while in prison, and resisting arrest.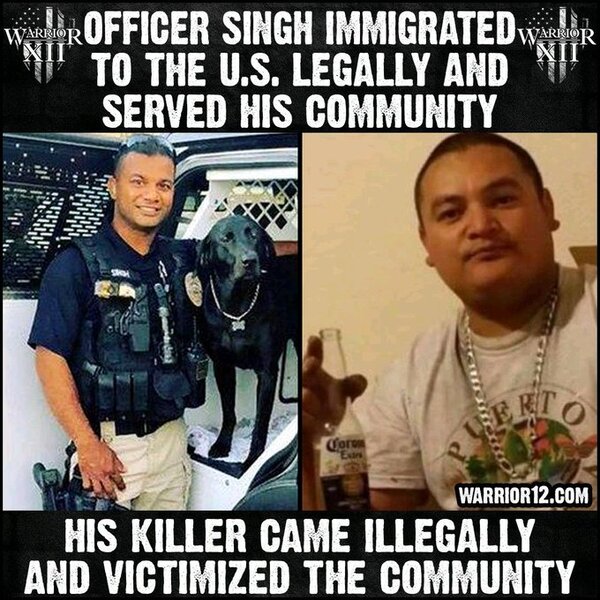 In other words, Solis is a solid democRAT citizen. And not that it should matter, but we will note it anyway, Solis is hispanic and Cooke was White.
Not to be outdone, around the same time, another Florida hoodlum, Joseph Killins…yes, KILLins, was charged with two attacks on women. The 38-year-old Killins is not known to be a member of MS-13, but apparently hates delivery drivers almost as much as Solis.
On Tuesday, April 18, 2023, Killins used a gun to kidnap a woman who was working on behalf of a restaurant through the DoorDash app, then made her drive (using her own car) to another area while committing sexual battery on her and with the likely intent of raping (if not also of killing) her.
Luckily, this victim, listed only as a 20-year-old hispanic woman, had been talking to someone on the phone when Killins approached her and she was tracked down by her family using a phone finding app. Killins shot his gun at them, hitting a woman in her 20's before he fled.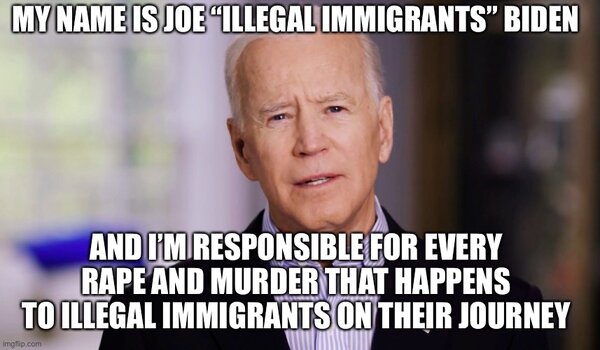 The next day, Wednesday, April 19, 2023, Killins, who, for the record, is black, repeated his actions (minus the car part) with another hispanic woman, this time in her early 40's, before stealing her backpack and fleeing. Police found him 4 miles away at a hotel and arrested him.
And we said Killins "hates delivery drivers" because sexual battery is a crime of violence, NOT a crime of sex.
Now those stats we promised earlier. According to 'Industrial Safety & Hygiene News' (ishn.com), the most dangerous job in the USA is logging, with 56 deaths in 2018 (or 111 per 100,000 workers).
Delivery drivers ranked 7th, with 966 deaths that year (at a rate of 27 per 100,000). The list includes the top 25, and police officers rank 22nd, with 108 fatalities (and a rate of 14 per 100,000 workers).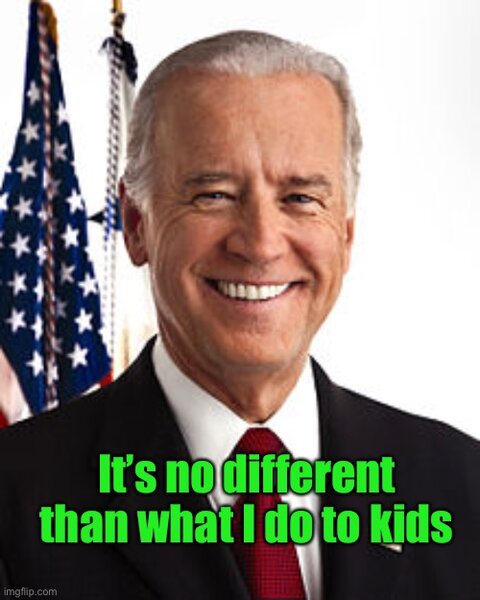 According to ISHN, working as a police officer is 4.1 times more dangerous than the average job, and again, the rate of deaths per 100,000 workers is almost twice as high (27 to 14) for delivery drivers.
So if you get good service, please tip the delivery people. They risk more than restaurant staff or even police. And please make sure your location address is clearly visible and, at night, well lit. Thank you!
You can start checking back here again. We have some hard-hitting stuff coming up, and you won't have to wait 3 weeks between to read them either.