Propaganda Pirate Admits Biden Total, Karine Jean-Pierre Announced Joe Had Over One BILLION Classified Documents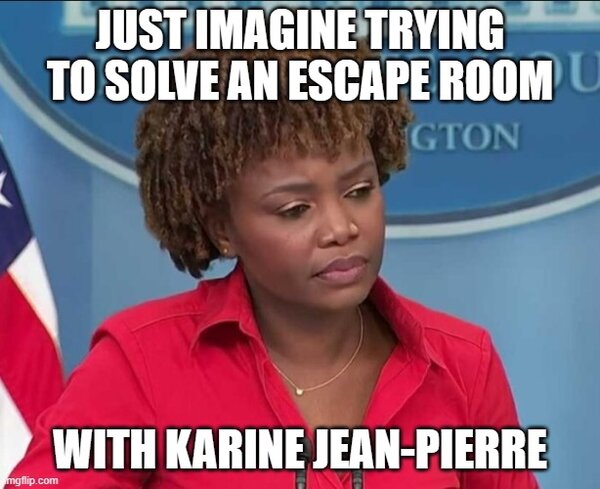 How lucky we all are as Americans to have someone celebrated for her truthfulness, sincerity and candidness. She is known for plain dealing, openness, forthrightness, telling it like it is and calling a spade a spade (even though that is incredibly racist, even for her).
Her sincerity, honesty, frankness, plain-spokenness and bluntness are refreshing, and her outspokenness, directness, unreservedness, and ability to be straightforward are the stuff of legend.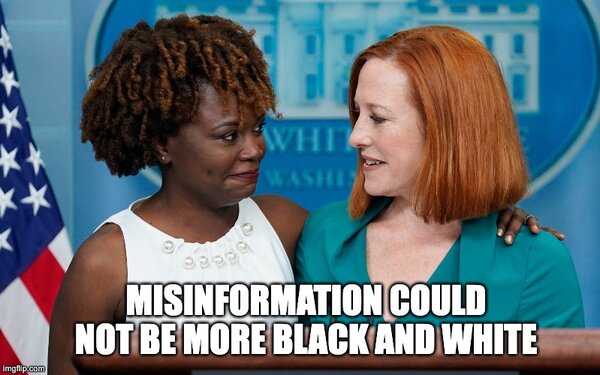 There is really no other way to describe Karine* Jean-Pierre, the current White House spokesperson, as she proudly announced today that Joe Biden was in fact in possession of over one BILLION classified documents. No more obfuscation!
Just kidding. We know he had at least one, and the lying communist bitch had election-denier Karine go out there and refuse to say exactly how many, so we must now 'go there' and assume (TM by Ass-U-Me) the worst, and since leftists keep throwing billions at Ukraine and other shit we don't need or want, that is the number he must have.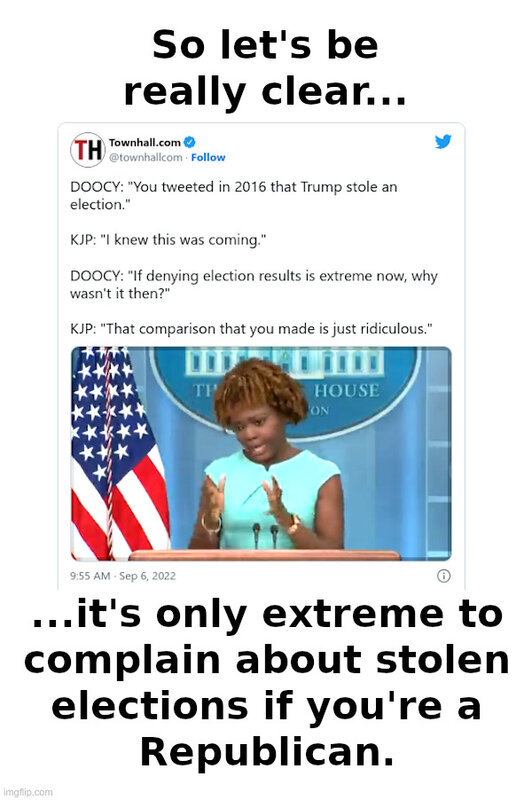 After first finding out that numerous classified documents were found at the Penn Biden Center, then refusing to admit how many or if there might be more in other locations, we now see democRATs trying to equate PRESIDENT Donald Trump having classified documents, which he insists he declassified (as he has the right and ability to do), that he didn't pack (the government did) and stored in a safe location guarded by U.S. Secret Service with a vice…usurper in thief (can't do it, we refuse to call that election stealing motherfucker the P word, ever) who can't declassify and wasn't supposed to even have the documents AND who stored the documents 1) in a public area practically anyone (including the communist Chinese who own him) could access, and 2) his 'Wilmington, Delaware, residence garage' next to his fucking corvette. This is the longest paragraph we've written in quite a while, and honestly, we see no way of trimming or dividing it and had a hard time even finding our way out of it. Oh, here it is!

It turns out all but one page of this new stash was found there, with that last single page found in an adjacent room. Biden had the nerve to say "By the way, the Corvette is in a locked garage. OK? It's not like they're sitting out in the street" regarding that second batch of classified documents he isn't supposed to have, couldn't declassify and obviously mishandled.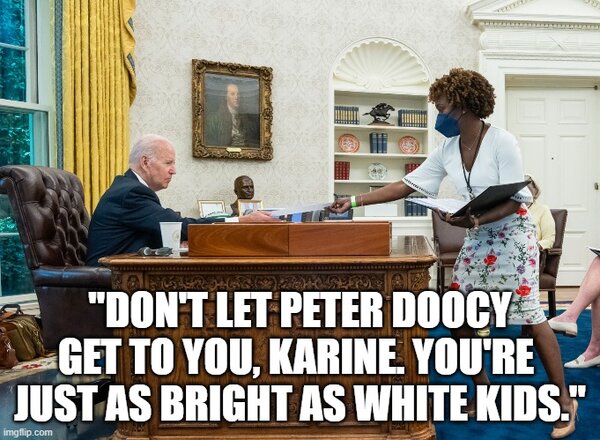 That doesn't make it better.
And that was probably the shortest 'paragraph' we've ever typed, so that balances out with the long one.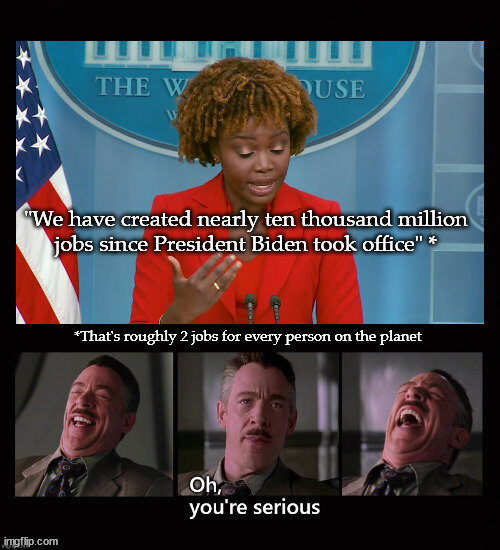 Biden added "I don't know what's in the documents." Before concluding "My lawyers have not suggested I not ask what documents they were.", which is a double negative, so then his lawyers did suggest he ask. SMH!
Ignorance of the Law is no excuse. Also, ignorance of the document's content is no excuse. Plus, garage locks aren't like Fort Knox, bub.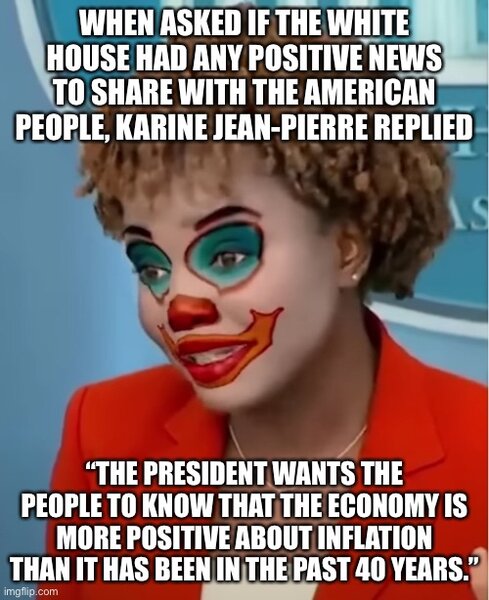 So we will stick with that number until the lying fucks admit what they have done. OVER ONE BILLION IT IS! There is no other logical, or in this case fancifully vengeful, number. THAT is the Alinsky way! Spread the word. #DemocratsArentReal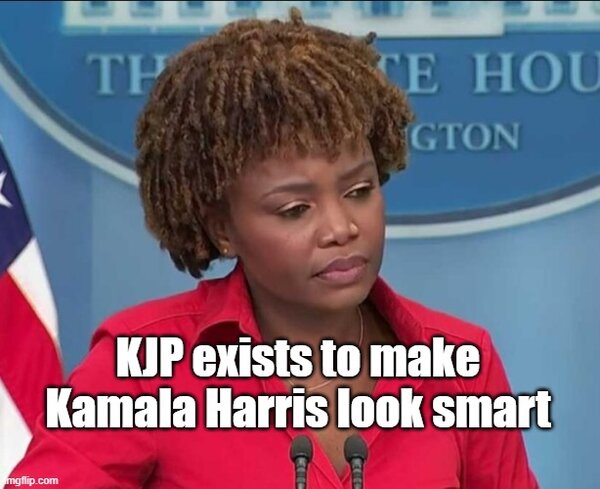 *She isn't a real pirate! "We stole Peppermint Commie but Propaganda Pirate [HERE and HERE prior] is 100% shed as her name reminds us of Jean Laffite (MSM of the time spelled it Lafitte) who was an actual French Pirate (and had a brother named Pierre) who operated in the Gulf of Mexico until his death in 1823 (or 1826). Plus she looks SO French…"–from 09/01/2022 article here. And speaking of weirdness, that 2nd possible year of death is the same year that James Sharp from yesterday's article invented the gas stove. Shit be getting weird all up in here! Queue 'Twilight Zone' music.
Money For Nothing And 40 Virgins For Free, Joe Biden Funds Hamas Terrorist Attacks On Israel Via $6 BILLION To Iran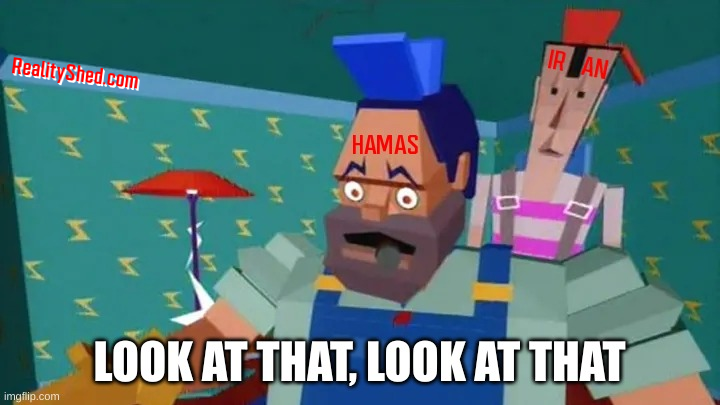 Just as when they attempt to pin the crimes of Hillary Clinton, Barack Obama, Joe Biden and other democRATs or RINOs (Republicans IN NAME ONLY) on President Donald Trump, there is now a concerted effort on behalf of some leftists to claim that certain behavior is done by 'both sides'.
It doesn't matter what the two sides are, they claim, because they always do the same thing…so there.
One example is Bill O'Reilly, who is currently on the streaming channel 'The First', and who we stopped listening to before he was cut loose in April of 2017 by Faux Snewz (formerly Fox News Channel, before they assisted the 2020 election theft). As a point of reference, Roger Ailes resigned from FNC in July of 2016.
After happening to catch Bill for a few minutes recently, we firmly believe we made the right choice back then.
For a guy who claims to be a middle of the road populist (news flash, he is NOT, and has long favored open borders and baby murder as proof), Bill sure spends a lot of time throwing around the term "far right". He even lumped Matt Gaetz into that group.
And to Bill's fellow leftists over on reddit: those charges you keep throwing at Matt were investigated by law enforcement and he was NOT charged. But the guy, Stephen Alford (now 64), who was attempting to extort Matt and his family over those 'sex-crimes' accusations WAS indicted by a grand jury over 2 years ago now for his own actions! The Reddit and O'Reilly jerklecirc are busy in a closet somewhere right now.
So no, both sides do NOT 'do it', and there will never be middle ground to find with the communists who profit on the death of others, be those dead babies or recipients of 'the vaxx'. Being afraid to insult the left is just plain ignorant, and they must be confronted and stopped.
That brings us to the mess in Israel, which was minding it's own business the other day when suddenly many there were dead, including MANY babies who had their throats cut.
Terror doesn't fund itself, so briefly we will go back to September 11, 2023, when 'Resident' Joe of the Biden Usurpation released $6 BILLION on what just so happened to be the 22nd anniversary of the largest terror attack on United States soil…at least until the stolen elections (House, Senate and Presidency) of November 3, 2020.
Just to name two that we watched happen that night, John James for U.S. Senate in Michigan, and Donald Trump for President were both WAY ahead when suddenly the counting stopped, and when it resumed much MUCH later they were both magically WAY behind. That can only happen if 1) virtually every vote from then on went to the democRATs, or 2) fraud was committed.
Having worked in elections, and watched the returns of other elections, it was 100% option #2. Bank on it!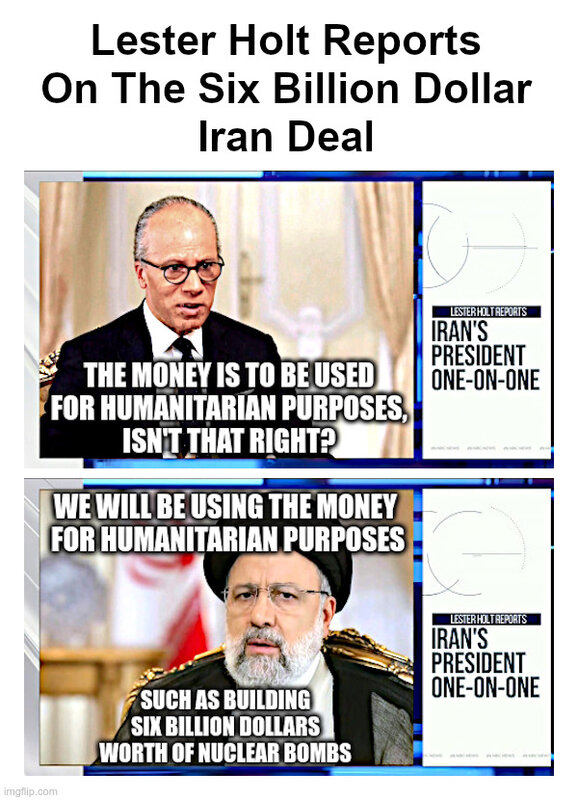 Back to Biden, the occupier in thief and his colluders are claiming that the $6 BILLION wasn't ransom money for the 5 American hostages that Iran agreed to release (at the cost of $1.2 BILLION each!!!), AND they are also claiming that those funds are still in Qatar in restricted accounts AND that the money can only be used for "humanitarian" things like medicine.
Sounds great, right? What a relief! Who disagrees? Iran. They say it is their money and they will spend it on whatever they want to.
Why? Because money is almost always 100% fungible ("replaceable by another identical item; mutually interchangeable."), meaning that they will just move money around and still fund terror and their nuclear ambitions. THAT is what the $6 BILLION will be spent on!
To put that money in perspective, LeBron James is about to play his 21st season in the NBA, and including this upcoming season's salary, he (the all-time total points scored leader and massive jackhole) will have made approximately $480 MILLION just in salary over that time.
That doesn't include his endorsement and investment deals. It should also be noted that since joining the Los Angeles Lakers 5 seasons ago he has never played a full game schedule and is averaging just 55.6 games a year over that span.
Rule one in negotiating with terrorists, which includes Iran, is that you don't negotiate with terrorists. Biden didn't even get a good deal, as we could have gotten approximately 52.5 years out of LeBron for that same $1.2 BILLION, or 262.5 years for that $6 BILLION!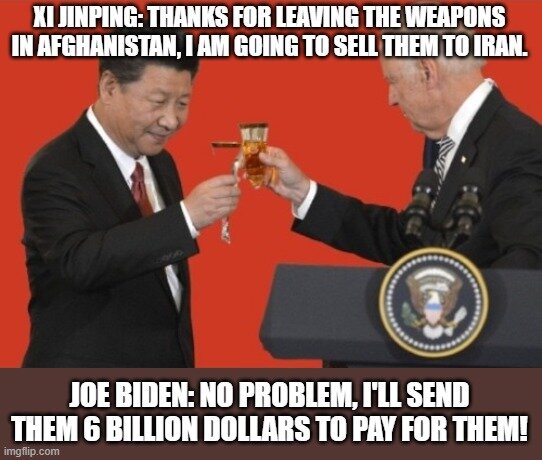 Returning to terror…because according to MSM that is what sells commercial time…not even a month later, on October 9, 2023, the terrorist group Hamas (which has lorded itself over the so-called 'palestinian people' since 1987, and traces its roots back to the 'Muslim Brotherhood'), has been busy.
Babies won't kill themselves, which is where Hamas and 'Planned Parenthood'[SIC] come in.
Our normal disclaimer: We in the shed don't hate anyone, except for communists and the communist adjacent (which includes the repressive political system disguised as a religion called islam, much as leftism is a religion disguised as a repressive political system).
The alt-far-left-globalists have long had a love affair with islam and universally support muslims. You can't even talk about muslims today without being attacked. They have the best 'plot armor' ever!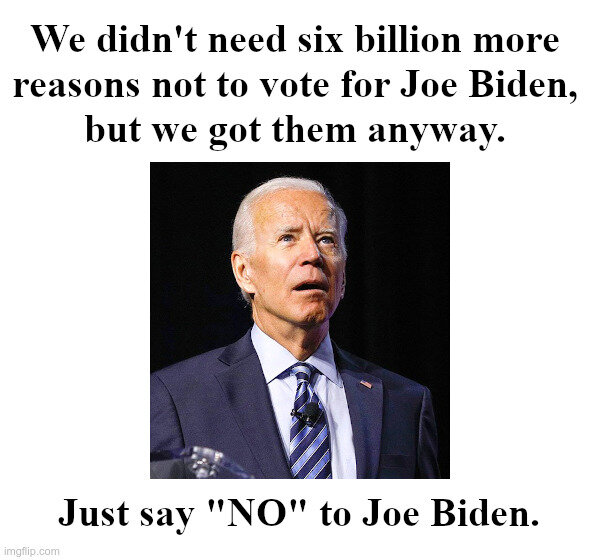 Leftists even actively import muslims into the West, which is 'hijrah' (jihad by immigration). That is where muslims move to an area and live peacefully UNTIL they get to a certain demographic percentage and THEN they start making demands (insisting that you change to suit them). If you don't, violence follows (see grenade attacks and no-go zones in Swedenistan and France-istan).
They also aren't even a race (and neither are 'refugees' or 'migrants'), but boy will you be called a racist if you don't kowtow to the 'religion of peace'[SIC]. More like religion of pieces…of you here, and pieces of you WAY over there!
Fun fact: Just 1413 years ago, the Middle East used to be ZERO percent muslim!
Also of note is that nobody has ever explained where those 40 virgins for EVERY dead terrorist come from. It is a mystery. And if the terrorist is a woman, or even a gay man (yes, muslims can be 'the gay' too), do they get a male virgin?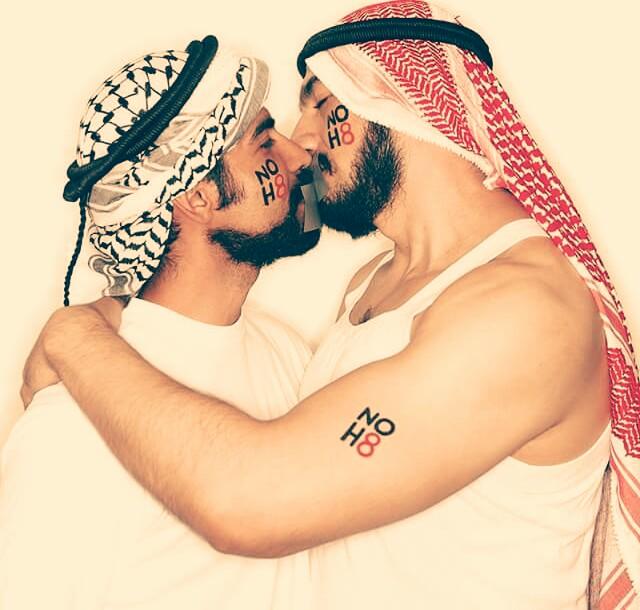 SO many questions… Maybe there is a '40 virgins' factory somewhere, cranking them out 24/7/365.
"[Verse 2]
See the little faggot with the earring and the makeup?
Yeah buddy, that's his own hair
That little faggot got his own jet airplane
That little faggot, he's a millionaire" — from 'Money for Nothing' by Dire Straits, Track 2 on 'Brothers in Arms', Produced by Mark Knopfler & Neil Dorfsman. Lyrics found at genius.com. Billionaire actually…thanks Joe!
As of our last check, the death toll in Israel stands at more than 1200, and some terrorist supporters on the other side are also dead. The left equates them, just as they include mass murderers in the death toll for shootings (almost always committed by other leftists) in the West.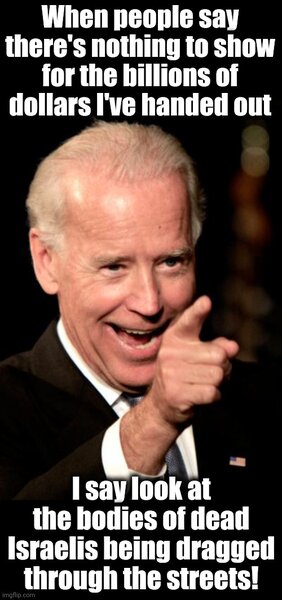 If we ever want to truly solve the 'middle east' problem, we first need to acknowledge that it is 100% the fault of the British, who drew the ridiculous lines there and played musical countries with the various people (entire groups being moved around) since 1798.
As much as leftists like to rub our noses in things (such as 'the vaxx' being available mere months after 'the covid' was released, despite true vaccines taking 10 years on average to develop, if we even can), the tricky left also sometimes enjoy hiding their intentions too.
Just remember that everything is connected, even if you can't see the connections. No, especially if you can't see the connections!
That Escalated Quickly, democRATs And Canadian Left Champion Occult 'Spirit Cooking' & 'the trans' AND Ukraine Nazi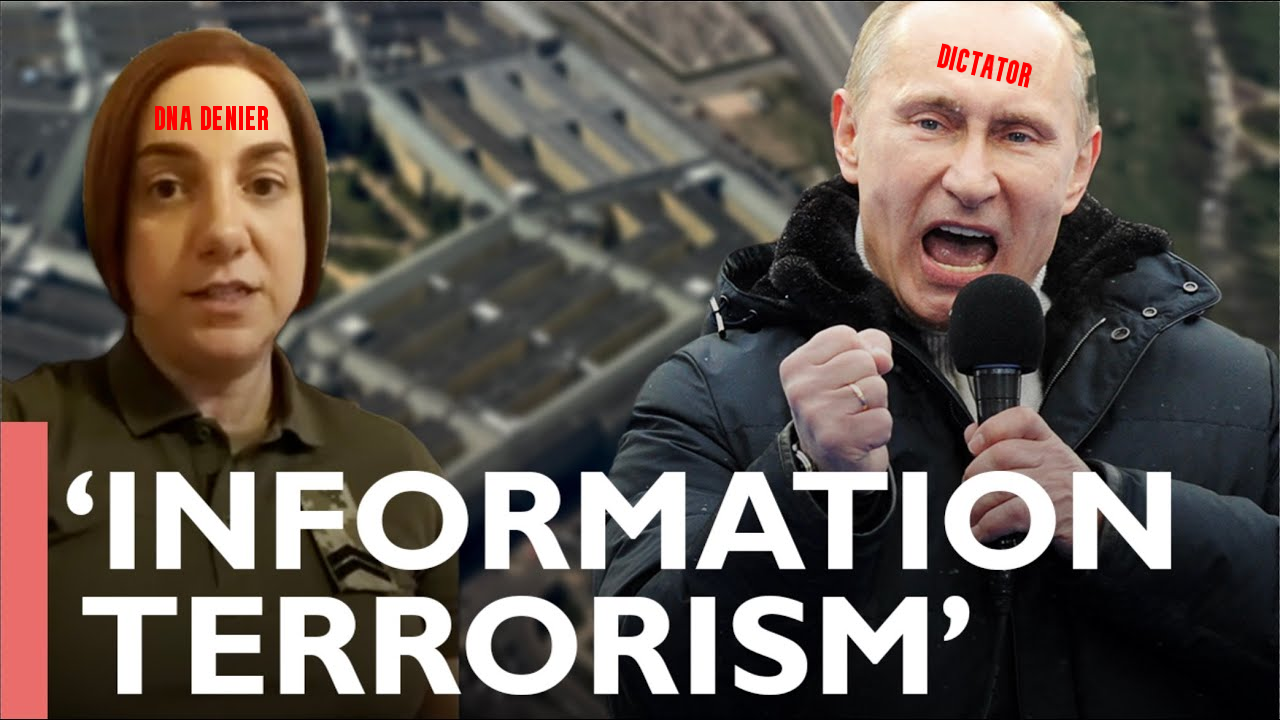 The outright worship of Ukraine by the globalist left is beyond absurd and needs to be treated as the lunacy that it is. They claim that if you don't sacrifice for Ukraine, and fund Ukraine, and even die for Ukraine, then you are 'muh pro-Russian'.
democRATs and RINOs (Republicans In Name Only, so basically democRATs) insist that we choose between Ukraine (#4 most corrupt country on Earth) and Russia (#7 most corrupt).
Our standard disclaimer here: we won't be tricked into accepting that those are the only options. We don't have to support Ukraine OR Russia! Both countries suck and we have prior commented on Russian President Vladimir Putin and his evil ways.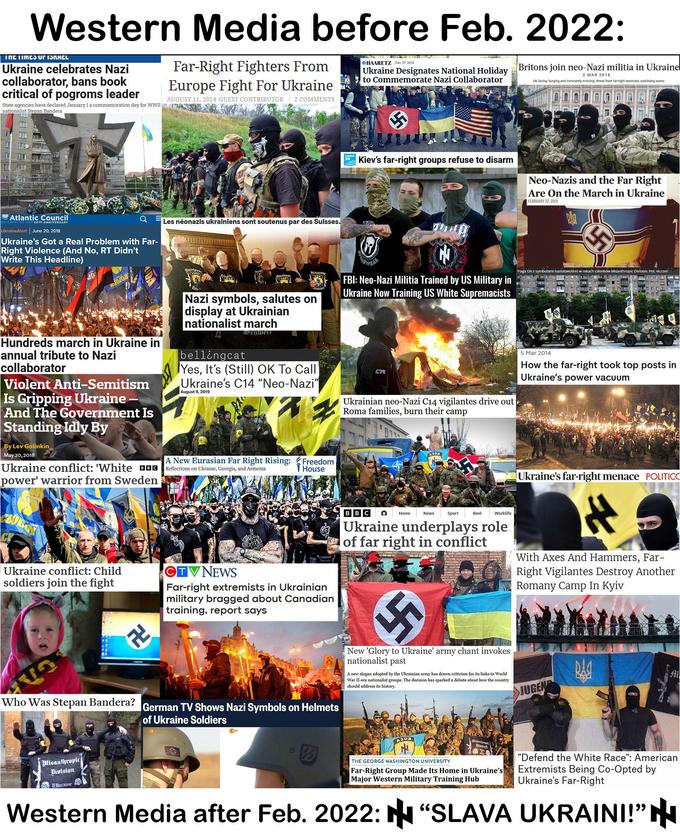 We instead choose option #3; America for Americans, and American money for American problems!
We want the United States as it was before the Biden Usurpation by election fraudster and 'Resident in Thief' Joe, and all members of the Biden Crime Family and their enablers AND colluders imprisoned while awaiting their executions for their crimes against the people of the USA.
The left have also long FALSELY accused Nazis (national socialists) of being on the Right, but ALL socialists are on the left, with communists being 'global socialists'. The only difference between the two groups is scope.
No, not the mouthwash brand.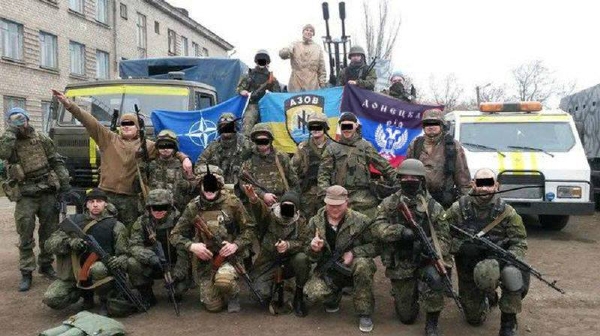 The political spectrum IS a line, but there is NO such thing as the "far right" [SIC] or "alt far right" [SIC], there are only normal people (us) and the staunch-alt-far-left-communist-democRAT-groomer-extremist-grifter-indoctrinating-gaslighting-Alinskyite-fringe-election-theft-denying-globalist-stochastic-terrorist-hate-speecher-election-stealing-gun-grabbing-sun-deniers who are the existential threat that America and the West faces today.
Prior to World War II, German communists and German Nazis fought each other for control of that country. There was never a chance for a positive outcome, as if the commies had won they would have aligned with the Russian 'Soviet Union' (USSR) in their quest to take over the world. Instead it was Hitler doing the same thing.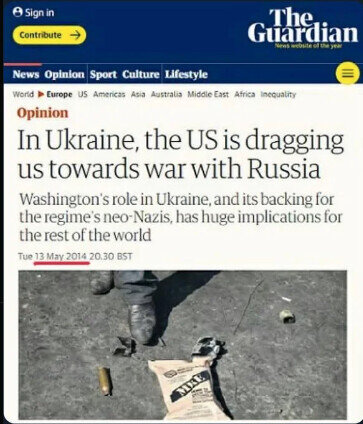 For the left, politics is a means to an end, and that end is power and control for them over you. They even promote baby murder as freedom for slut women (and reckless men).
Why? They despise the basis of Western civilization, which is the traditional family unit of a husband, wife and children that aren't dead or medically mutilated.
Western leftists also now push what they refer to as "public-private partnerships" (PPPs).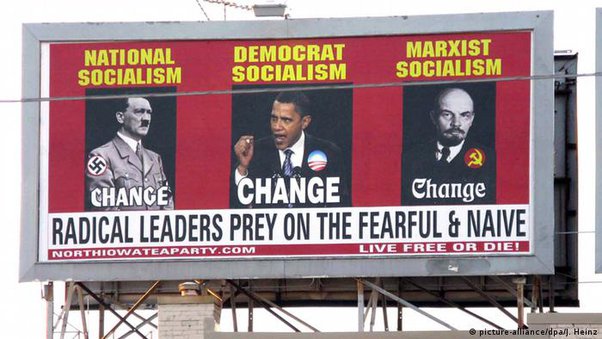 "Public-private partnerships (PPPs) are a mechanism for government to procure and implement public infrastructure and/or services using the resources and expertise of the private sector." –from 'About PPPLRC and PPPs' on ppp.worldbank.org, AND…
"Public-private partnerships involve collaboration between a government agency and a private-sector company that can be used to finance, build, and operate projects, such as public transportation networks, parks, and convention centers." –from 'Public-Private Partnerships (PPPs): Definition, How They Work, and Examples' on investopedia.com.
Sounds great, until you actually understand what they are really calling for. It is another phrase that they falsely accuse the Right of engaging in.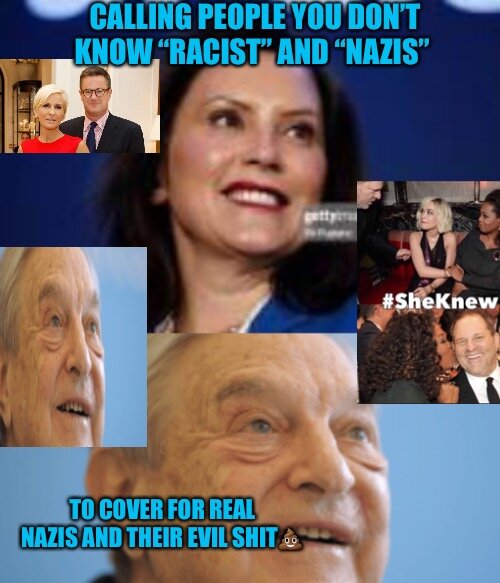 "There is actually another, more accurate term for public-private partnerships. It's called fascism; plain and simple. Private business may act as an administrator but the state still pulls the reigns. From a political perspective, public-private partnerships are quite ingenious. Politicians remain in control while convincing voters they believe in the efficiency of a robust private sector. And when issues arise over the performance of a service, whatever private firm granted the monopolistic privilege of delivery can be treated like a scapegoat despite having to operate within government established guidelines. The state escapes criticism as the public ignorantly clamors for more protection from those evil hearted businessmen. To the ruling establishment, public-private partnerships are "heads I win, tails you lose."" –from 'Public-Private Partnership: A New Kind of Fascism?' on advisoranalyst.com.
So, with all of that in mind (because we know you are capable of thinking in broad strokes), over the last few days the left felt comfortable enough to do some really objectionable things. Three of them actually.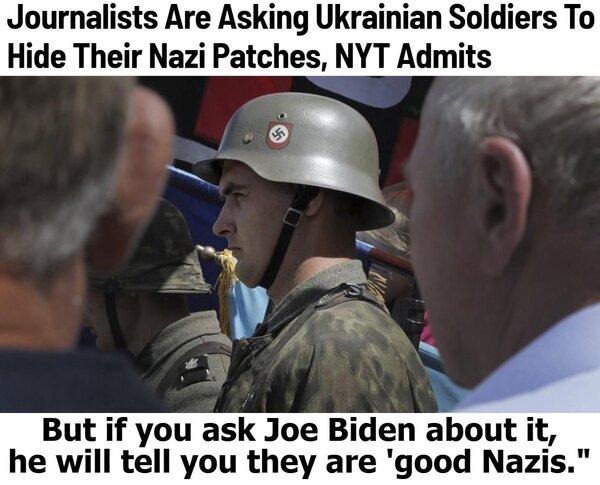 Up in Canuckia, Justin Pierre James Trudeau [Castro], the Prime Minister of Canada (since 2015, after taking control of the Liberal Party of Canada in 2013), held an event for Ukrainian President Volodymyr Zelensky before the Canadian Parliament.
During that, Anthony Rota (the Speaker of the House of Commons) led a standing ovation for Yaroslav Hunka, who was described as a "veteran from the Second World War who fought for Ukrainian independence against the Russians and continues to support the troops today even at his age of 98".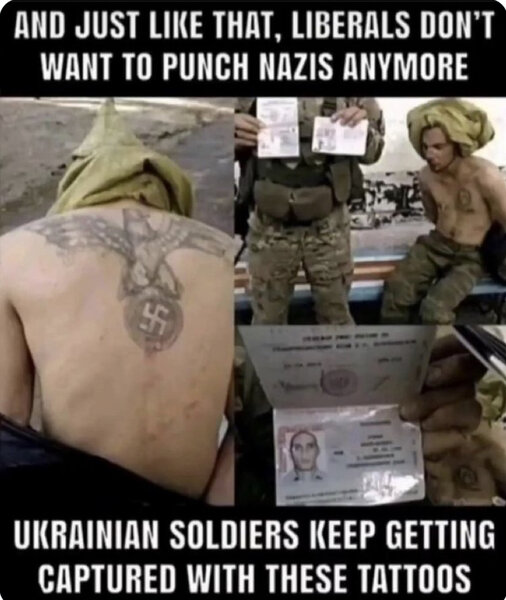 Again, sounds okay, but in actuality Hunka was in the 'First Ukrainian Division', which was also known as the '14th Waffen Grenadier Division of the SS', (the SS, or 'Schutzstaffel', being the paramilitary wing of the Nazi Party). Then his sociopathic Nazi ass immigrated to Canada.
Then later, according to published reports, Zelensky asked Marina Abramović (born in Serbia when it was part of the former Yugoslavia, but who now resides in New York), to become an "ambassador of [or for; reports vary] Ukraine".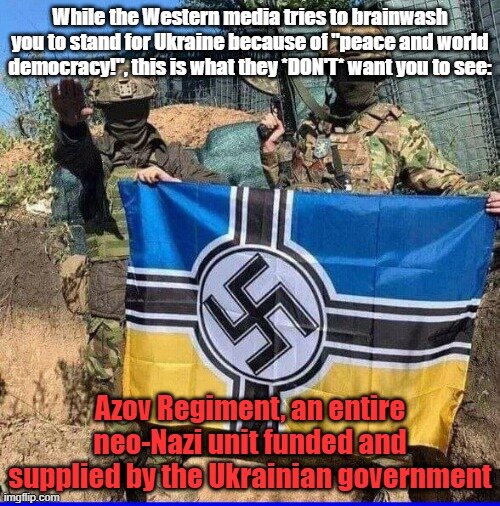 Marina is famous for her connection to Bill and Hillary Clinton via their longtime stooge, Tony Podesta. Her specialty is the satanic activity known as 'spirit cooking', at least one 'recipe' of which calls for the mixing of sperm and breast milk, while others involve blood. SMH…and yuck!
As for Zelensky, people claim that since he is Jewish he can't be a Nazi, but they also deny that George Soros (who is also allegedly Jewish) was/is a Nazi, despite him being a proven Nazi from when he was a Nazi working with World War II German Nazis doing Nazi stuff!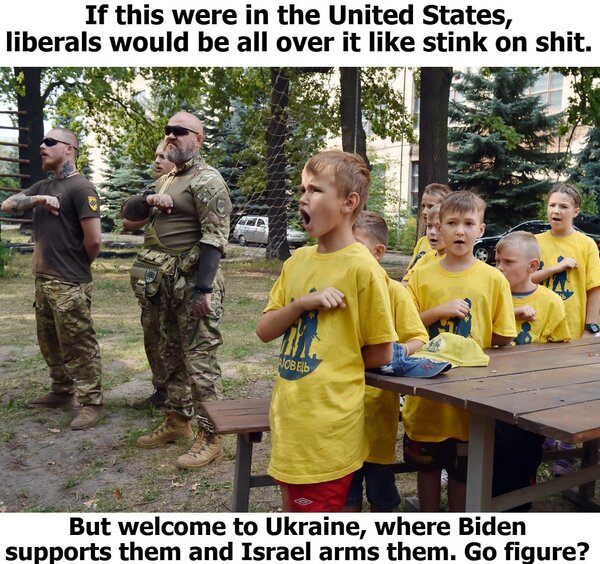 That is the same Zelensky who is currently preventing Christians from worshiping and who also extended martial law in Ukraine (preventing the scheduled Presidential election there from happening) in an attempt to remain in power…because Western money won't launder itself.
We will see if Biden tries to follow suit election-wise, as even leftist-urinalist polls show Trump trouncing not only the 2024 RINO Primary field, but also Joe himself in the General election.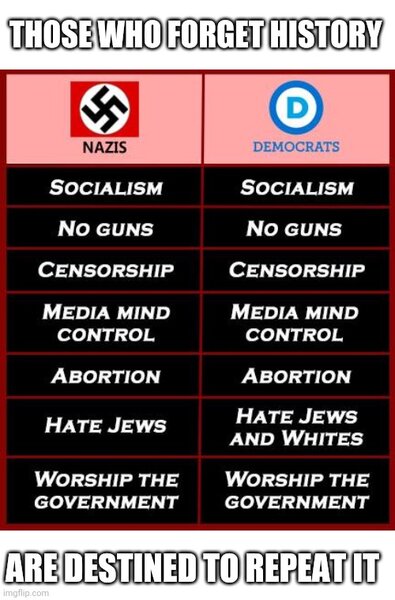 Meanwhile, at home in the good ole USA, two elected officials from Nevada, Dina Titus of the U.S. House of Representative, and Catherine Cortez Masto of the U.S. Senate, both gave 'certificates of recognition' to a DNA-denying freak who threatens people.
That would be John-Michael Cirillo (46; born in 1977, somewhere in northern Florida, although HE has also claimed to be from New York with family living in the Bronx). HE is currently cosplaying as 'Sarah Ashton-Cirillo' [SIC], who is 'the trans' and spokesMAN for the Ukrainian military, which again are actual Nazis.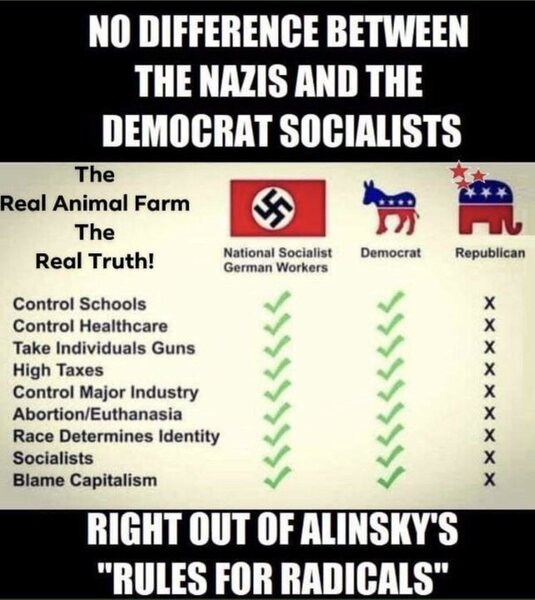 One more time, just so we are clear…frak Russia too. There is no saint here, and the USA shouldn't be involved. We have our own border to worry about, as we have been in a constant case of invasion since Biden stole office on January 20, 2021, at noon.
Ukraine helped democRATs impeach President Donald Trump, and helped them launder billions in 'the covid' money that vanished mysteriously, AND also assisted in the 2020 election theft (White House, Senate and House).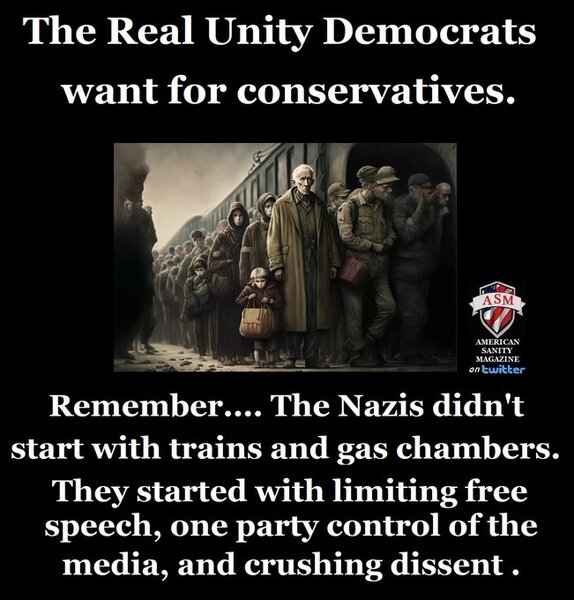 The only real surprise after the alt-far-left were emboldened by their successful election theft of 2020 and (to a lesser extent) 2022, is how far they are willing to push us towards their 'ultimate solution' (communism) and the extent to which many good Americans are willing to completely ignore that happening.
They act almost as if it doesn't and can't ever affect their lives. Boy will they be in for a shock when the cattle-cars begin running. Jewish people in October 1938 Germany sure were!
None of this behavior from the left is normal, no matter how much MSM urinalists claim otherwise. One thing is for certain, we did 'not see' any of this coming.
UPDATE, 09/26/2023 7:04pm…Anthony Rota threw himself under the bus and resigned as Canadian House Speaker to protect Fidel's illegitimate son, Justin Trudeau.
Communists Of Reddit, Leftist Redditors Rage As Elon 'Mr Twitter' Musk Won't Aid Nazi Ukraine Vs Monocratic Russia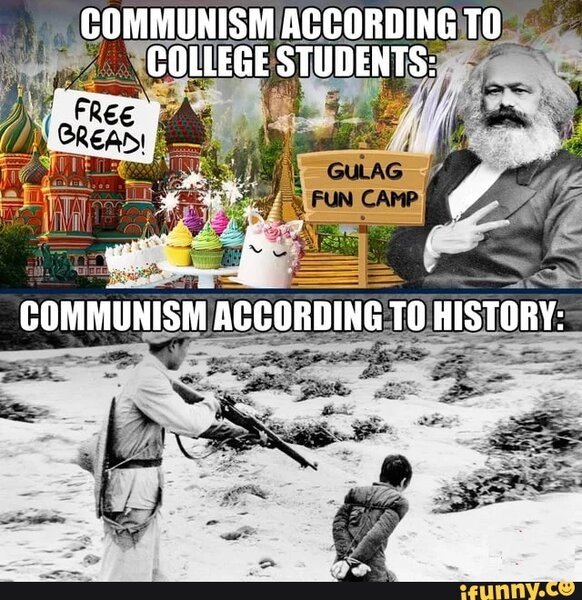 As you may have already guessed from the headline, we will NOT be participating in the re-branding of Twitter into 'X' (which is what Elon's payment system that merged with 'Confinity' into 'PayPal' was originally called…).
We also will never support Ukraine OR Russia, as they are the #4 and #7 most corrupt countries on Earth, and deciding between them is one of the typical false choices the globalist left present to us.
As we have said before, and contrary to decades of lies, the only difference between a Nazi (aka a National Socialist) and a Communist (aka a Global Socialist) is the scope of their totalitarianism (local or long distance). Both of those groups are on the left, as there are NO socialists on the Right!
And those are both different from a 'nationalist' who simply loves their own country above all others, with race not factoring into that AT ALL! And frak you white/brown/black/yellow/red communists for claiming that it does.
The best outcome for Planet Earth is a large hole where Ukraine AND Russia used to be, preferably while communist China's Xi and Iran's Ali Hosseini Khamenei are visiting Moscow at the same time that democRATs, RINOs and 'European Union' (EU) [SIC] globalists are visiting Kiev.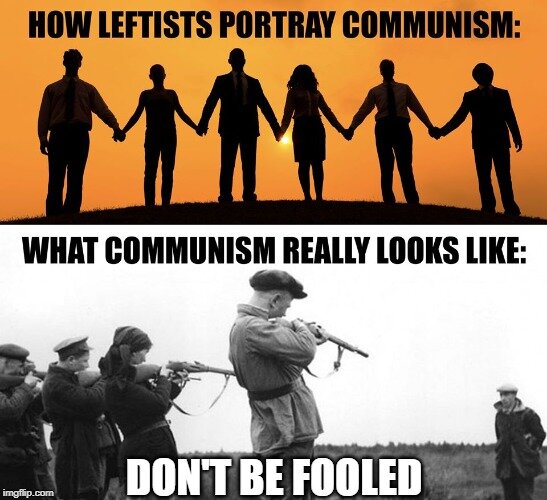 While we don't endorse everything that Elon Musk says or does, Musk has improved things on TWITTER since buying it from secret muslim [see behavior pattern and beard] @Jack(ass) Dorsey and the other prior totalitarian owners.
TWITTER was a complete leftist hellhole under @Jack(ass) though, so that wasn't hard to change, since all you really had to do was simply not be Dorsey.
Musk also doesn't deserve grief for trying to save his daughter from 'the trans', which upsets the left greatly: "Elon Musk explains how 'woke virus' infecting his trans daughter led to Twitter purchase" on 'r/NewsOfTheStupid'. But that doesn't stop the left from dishing it out.
Sure, alt-far-leftists still spread their hate on TWITTER, just as they do everywhere they go. And one place they seem to virtually totally control is a special slice of communism known as 'reddit'.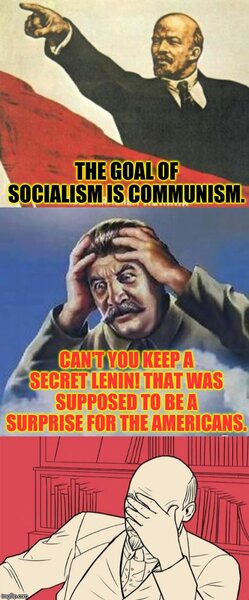 There is basically no such thing as free speech on that platform, unless you are anti-MAGA, anti-Trump, anti-White, anti-science (as in real science), anti-woman (as in real woman) and/or anti-American (as in them, NOT us).
You basically need to be at least one of those things (and preferably all) to post freely there, otherwise comments get taken down and people get banned from a 'sub-reddit' (or 3 and counting…and we didn't even curse).
All roads today lead to Ukraine, and Western 'democRATic'[SIC] leftists act as though only Ukraine has children and women dying. Meanwhile, they launder money, develop biological weapons (aka covid) and throw adult male Ukrainian lives at Russia, all in an attempt to wipe it (and the USA) off of the map.
Russia isn't faultless, and Putin is known to have people he views as a threat (variably) clipped, smoked, whacked or snuffed. So many people there vanish as a garbage truck goes by them that it feels like the ending of Sergio Leone's 'Once Upon a Time in America' (1984) being played on a loop.
And don't even get us started on the plethora of folks who seem to find their way out of windows in tall buildings there.
So, the other day, the alt-far-left, including Reddit, decided to sky-scream in unison about Elon Musk, and particularly about his decision A YEAR AGO (per a new book) to not enable the EU/Washington Deep State/Ukraine war-machine.
For those unfamiliar with reddit, congratulations! One of us originally joined a few years ago and lasted a hot minute before deleting the account. Another joined recently, which led to this article.
Here are a few of those sky-screams, some with commentary at the end ('r/' beginning is the name of a sub-reddit, and 'u/' beginning indicates a reddit user name):
"Elon Musk 'committed evil' with Starlink order, says Ukrainian official – Ukrainian presidential adviser says deaths of civilians 'the price of a cocktail of ignorance and big ego'" on 'r/worldnews2'.
"Ukraine rips Elon Musk for disrupting sneak attack on Russian fleet with Starlink cutoff" on 'r/worldnews'.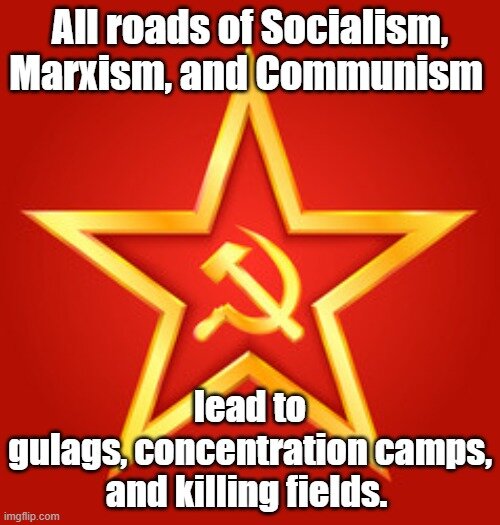 "Elon Musk cut the internet to Ukraine's military as it was attacking Russian fleet! Elon Musk has committed literal Treason per the constitution against the USA and it's ally Ukraine. Elon Musk the souls of those you betrayed shall haunt. You WILL be humbled to core. For USA & Slava Ukrai. 🇺🇸 🇺🇦" on 'r/EnoughMuskSpam'.
"Elon Musk admits preventing Ukrainian attack on Russia by refusing access to Starlink 'to avoid being complicit in a major act of war' – but furious Kyiv says his 'big ego' led to civilians being killed" on 'r/BreakingNews24hr'.
"CNN: Elon Musk secretly shut down Starlink access off the coast of Crimea last year to thwart Ukraine's underwater USV attack on the Russian Navy. The USVs, filled with explosives, had already approached the Russian fleet, but suddenly "lost contact and harmlessly washed ashore."" on 'r/DemocraticDiscussions' AND on 'r/UkrainianConflict'.
"Musk, Starlink and hypocrisy: Elon's "Benedict Arnold" moment shows US can't have it both ways" on 'r/usa'.
"[#452|+756|269] Elon Musk Secretly Manipulated Starlink to Hamstring Ukrainian Attack Against Russia [r/wallstreetbets]" on 'r/longtail'.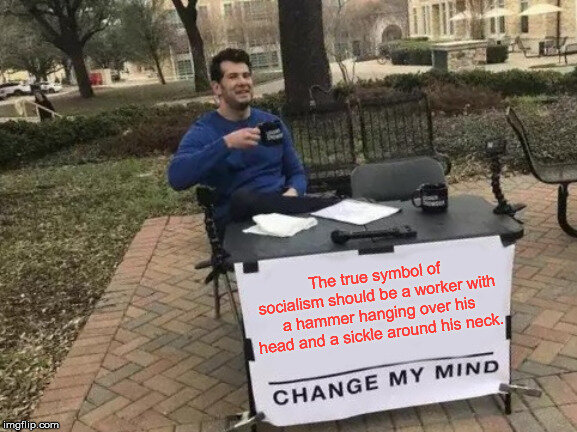 "Elon Musk allowed the destruction of Ukrainian citizens, electrical infrastructure and homes." on 'r/UkraineConflict'. Actually, Volodymyr Zelenskyy, who canceled elections and banned religious services, is responsible for that as well.
"Привет, Привіт, and Hello! Earlier today, I've got word of some newly-revealed treachery: last year, Elon Musk "secretly ordered his engineers" to turn off the Starlink communications system to prevent Ukraine from attacking the Russian fleet in Crimea. I think you'll agree that this is a disgrace." on 'r/Krym_Russia'. That is, in Cyrillic, 'hello' in Russian, Ukrainian and…duh…English (in English), at the beginning.
Some were even calling for Elon to be punished for his decision:
"What, if any, consequences should Elon Musk and his companies face for interfering with the Ukrainian Army's plans with his Starlink network?" on 'r/AskReddit'.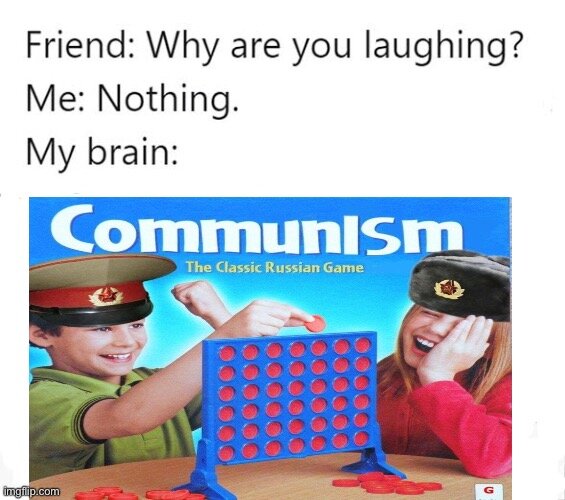 "Something needs to be done with Elon Musk. Where are the FBI, CIA, DOJ, Congress and Supreme Court? He is acting on behalf of the People's Republic of China and Russian Federation." on 'r/ADVChina'.
"CNN's Tapper Demands Elon Musk Face 'Repercussions' For Denying Starlink to Ukraine For Attack Operation" on 'r/FightingFakeNews'.
"Should the Logan Act be enacted against Elon Musk?" on 'r/law', AND " Lock Elon Musk up for violating the Logan Act" on 'r/WhitePeopleTwitter'.
From Michael Scott's favorite source of information…"The Logan Act is a United States federal law that criminalizes negotiation by unauthorized American citizens with foreign governments having a dispute with the United States. The intent behind the Act is to prevent unauthorized negotiations from undermining the government's position." –wikipedia.org.
So, actually, The Logan Act (TLA) should be enacted against BIDEN since Joe wasn't actually elected and in fact stole office (no, he wasn't, and yes, he did…with help).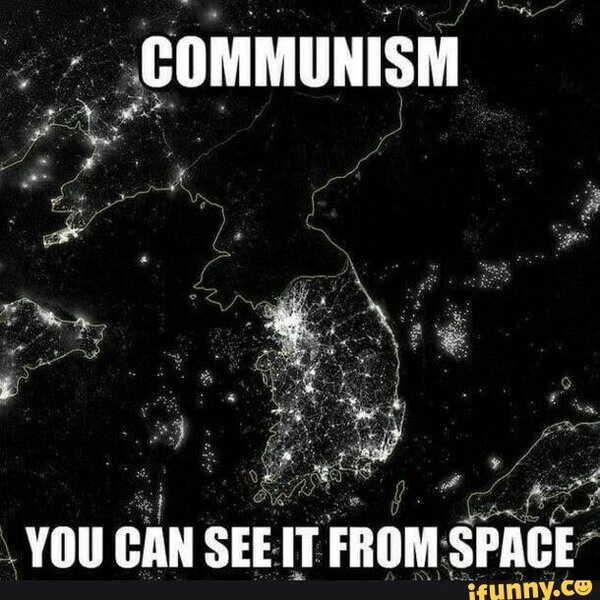 "The U.S. Government Can't Allow Elon Musk the Power to Intervene in Wars | The billionaire's interference in Ukrainian military operations shows he's a national security risk. No private citizen should have that much power." on r/TheMajorityReport.
"What the Hell is Wrong with Elon Musk?" on 'r/PoliticalMemes' where one user even said "This man, is it [SIC] national security threat and needs to be dealt with", indicating violence.
Whose national security is at risk? Certainly not that of the United States. No, that is 'being taken care of' (as in being ignored by) democRATs and RINOs. We have no borders…now.
The left wasn't done, however, and the lunatic fringe over on 'r/conservativeterrorism' bleated "Elon Musk is a National Security Threat. | He has now disrupted a Ukrainian attack on Russian fleet."
Elon's own father is now very concerned that his son will now be assassinated over this.
Musk did not interfere with Ukraine's military communications, he simply didn't help them commit war.
He created and owns Starlink, and it is his to do with what he wants (as long as he isn't a 'Bond villain' with it).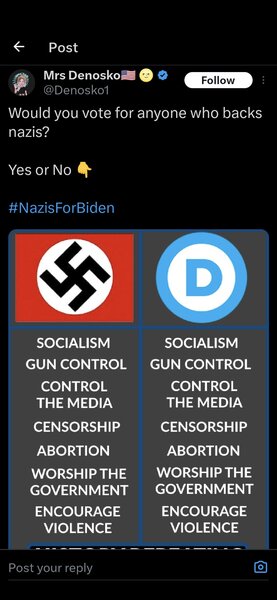 Then the circle jerks of leftist losers brought out the big guns…ad-hominem attacks:
"Elon Musk is openly racist, transphobic and antisemitic – NASA and the DoD needs to stop doing ANY business with him" on 'r/WhitePeopleTwitter'. That subreddit is total communist scum, and their name itself is racist (since they despise white people).
"Elon Musk blaming Jews for Antisemitism because Jews are "Woke". FFS." on 'r/WhitePeopleTwitter'. Elon is correct. They invented it and use it to attack those that they despise. They claim there is a rise in 'antisemitism', but what is really going on is that folks simply don't want to live in a totalitarian anti-science world, which is what the combined left (including leftist Jewish people) are pushing for (see 'the trans', magical cloth and 'vaxx' being called vaccines as just some of the proof).
Even the Liber(al)tarians are getting into the act, with "Ukraine rips Elon Musk for disrupting sneak attack on Russian fleet with Starlink cutoff. Example of why centralized private power is always the biggest threat to mankind." on 'r/LibertarianUncensored'. Pick a side already! Standing in the middle of the road just gets you run over.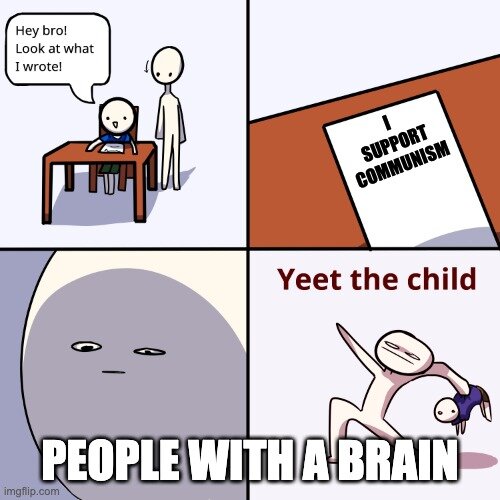 There are also those that think the world revolves around them, and that you are there to fulfill their every need (a bit like a slave):
"And then Elon Musk said there'll be no more war – not via his satellite. Aren't we lucky to have the world in his hands? | Marina Hyde" on 'r/UkrainianConflict'. Build your own satellite system, smeghead. And why are you so pro-war?! Is it because Russians are white? Of course it is!
"Whatever the fuss over Elon Musk, Starlink is utterly essential in Ukraine" on 'r/anime_titties'.
The left insist that Starlink is a "lifeline" for Ukraine. Tough titties. We like free stuff too, but that doesn't mean you are entitled to it. Especially when you are using it to blow up ships and kill people.
Also, please note that NOBODY is calling for Musk to allow the use of Starlink to defend against the southern U.S. border invasion.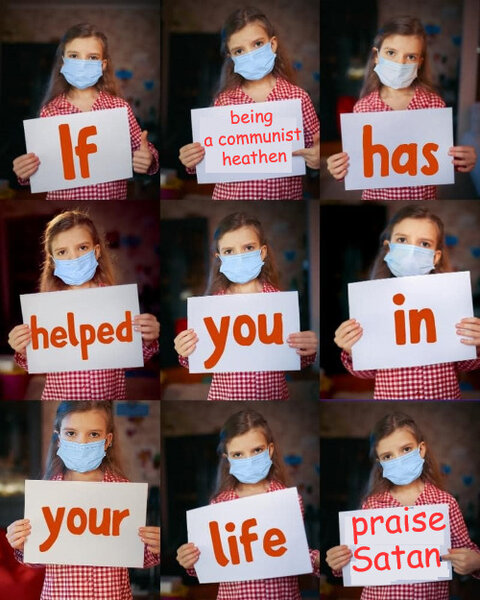 Some headlines actually claimed that Musk "secretly used Starlink to foil an attack on Russia", or "sabotaged the Ukraine attack on Russia", or "withheld satellite service to thwart Ukraine attack on Russia" are inaccurate.
Globalists are simply upset Musk didn't AID the attack, which is what they expected him to do (just as they have done). It is important to point out that there is also NO evidence that Elon has aided any Russian attacks on Ukraine. So there!
But Elon did have a valid fear that Russia would respond by escalating, including nuclear weapons: "Musk told SpaceX engineers to cut off Ukrainian submarine drones' access to Starlink satellites as the Ukrainians prepared a sneak attack on Crimea last year, per new Musk biography by Walter Isaacson. Musk feared a Russian retaliation via nukes." on 'r/LessCredibleDefence'.
"Musk, Starlink and hypocrisy: Elon's "Benedict Arnold" moment shows US can't have it both ways" on 'r/AntiTrumpAlliance'.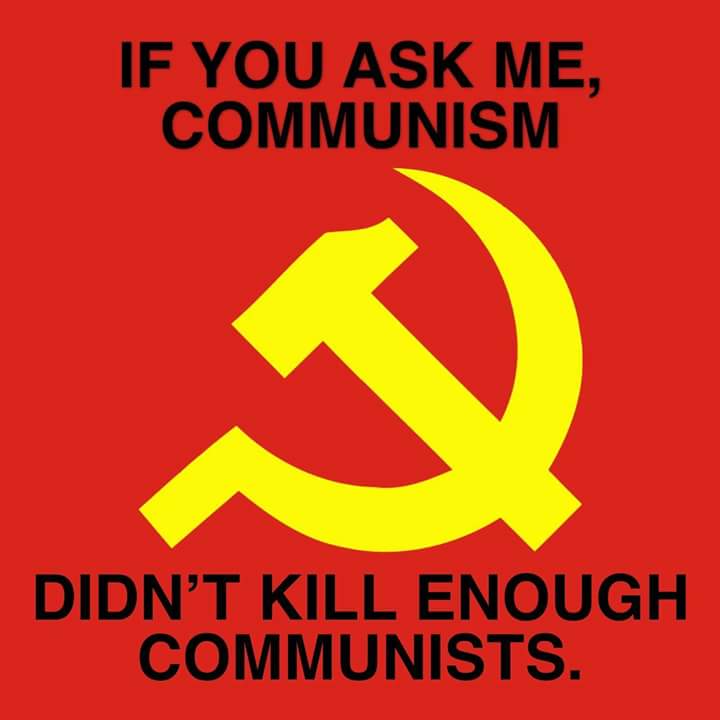 Yet while persisting with claims that he was "protecting and defending" Russia, there were some voices of common sense as well though, which will likely be stomped out now, including:
"Elon Musk clarifies that the Starlink ToS clearly state the service can only be used for defensive purposes – explains why the request to enable offensive use was rejected" on 'r/WhenIsConflictJust'.
"The Left is now calling Elon Musk "pro-Russian" for not wanting to use Starlink as a weapon of war." on 'r/ThingsSushiSees'.
"How is Elon Musk a "traitor" or "security threat" over the Starlink thing when America isn't at war with Russia and he isn't Ukranian?" on 'r/NoStupidQuestions'. In fact, he is (south)African-American.
'u/axidava' on 'r/axidava' rightly points out that "Elon Musk can do whatever he wants with Starlink. It's his damn company." And we will add that any leftist disagreeing is promoting actual fascism, because that is what it would be if the government dictated what he could do.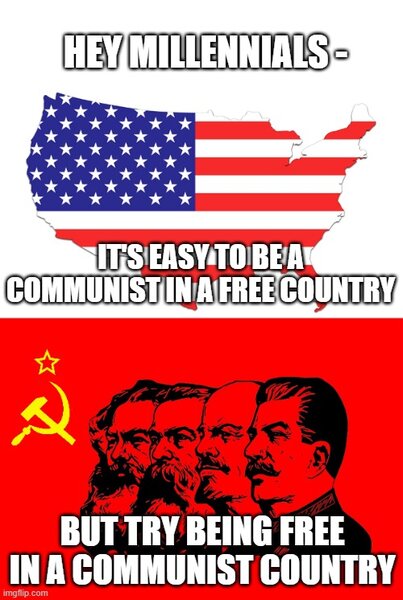 If Ukraine (or any other country) wants to use drones (air, or, as in this case, underwater) to attack another country, then they just need to develop satellites and connectivity to accomplish that. Simple!
Musk is now also threatening to sue the Defamation League (or DL, formerly known as the Anti-Defamation League, or ADL), which is a group of demons who go around denying the free speech of others while accusing them of ADL's own various crimes…so basically they are democRATs.
The DL and their tag-team partners the SPLC (Southern Poverty Law Center [SIC]) can join that Ukraine/Russia hole too.
According to Musk, the DL has contacted many TWITTER advertisers and lied to them about him and his companies, including accusations of being "antisemitic"[SIC], which ended up costing TWITTER business. Elon says he intends to sue them for $22 BILLION in lost value.
But that number only includes damage done to…you know it is coming…TWITTER, and leaves off collateral damage done to Musk's other business interests (SpaceTWITTER aka SpaceX, DrillingTWITTER aka The Boring Company, DrivingTWITTER aka Tesla, and at least 5 more per thomasnet.com list…the dude owns a lot of stuff).
Remembering that in the USA you can sue someone for any amount at any time for any reason, although that doesn't mean you are right or will win, we strongly encourage the guy with the extremely deep pockets to pull the same lawfare crap on the left that they are doing to us.
Lastly, Elon just announced that he would be rebranding the practice he had been falsely accused of as 'antisemitiX', so be on the look out for that.