Unfortunate German Last Name?, NFL World And Alt-Far-Left MSM Go Bonkers Over Carolina Panthers Hiring Frank Reich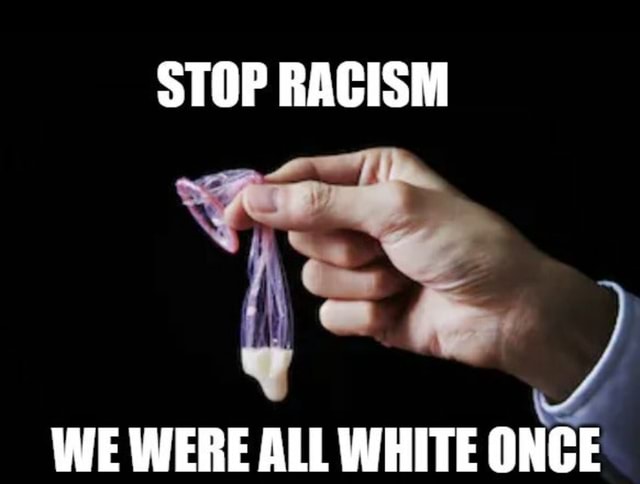 We won't name it but there is a click-bait site with a cutesy name specializing in a particular subject (not politics) that shows up in searches all of the time and they add 'world' (or 'twitter') to the end of whatever their topic is, likely to make it sound more important, so we thought we'd try it just this once…or 7437 times. We'll see. It depends.
It has been just 2 years since the BLM movement (we say it that way because it sounds like taking a shit, and it is a proven Marxist front group, so fuck them) led riots all over the USA with their ANTIFA running buddies. One big commie bunch wearing two uniforms for the illusion of separation.
Our standard disclaimer, which we realize regulars now know by heart…we are not racist and hate no person, except communists and the communist adjacent. Fuck them too.
Most seem to think it is perfectly normal today, after the terrorism of 2020, to see black people in 80% of the commercials on TV. This despite being approximately just 13% of the U.S. population, and black males being just under half of that, at roughly 6% or about 1 in every 17 people in the USA.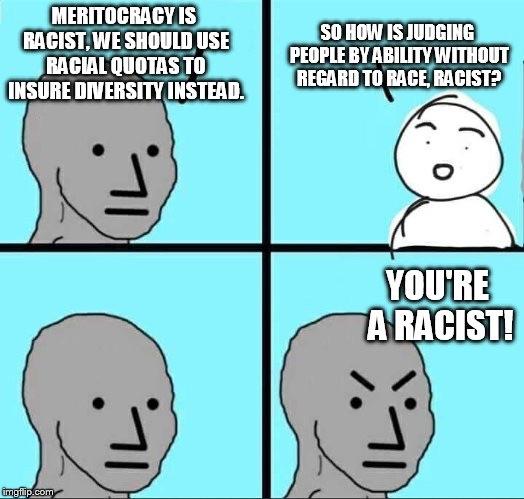 The first black player in professional football is believed to be Charles Follis, a fullback on the Shelby Blues in 1904. That team played in the Ohio League from 1900-1919, which then became the American Professional Football Conference (APFC) with 14 teams in Ohio, Indiana, Illinois, Pennsylvania, Michigan and New York, which turned into the American Professional Football Association (APFA) in 1920, and then the National Football League (NFL) in 1922.
In 1926, blacks reached a high of 5 players in the NFL, then all of them left the league as 5 teams disbanded and the players from those teams were dispersed around to the remaining teams. From then until 1944, blacks sporadically played for various teams.
Then, in 1945, the Rams moved from Cleveland, Ohio, to Los Angeles, California, and local government insisted they sign at least one black player in order to lease the Los Angeles Coliseum. Other teams then began signing black players too.
Now, in 2023, the NFL has 68% black players, which is 55-62% higher representation than they should have. There should be BY THE LEFT'S OWN STANDARD about 7 black players per team, NOT the 38 we have.
The other thing pushed in ads today is black man / white woman couples. We developed a new drinking game, so play along with us while watching TV (or a steaming service with ads) and try to find a commercial without a black person in it, or a couple that isn't as described above.
See how many commercial breaks it takes to find that, and when you do, then take a drink.
You will never get drunk that way. It simply is not possible…in 2023.
See disclaimer… These are just facts, so if those offend you, there are plenty of other sites to scurry off to which will tip toe around such things.
Speaking of facts, the word 'reich' actually means realm, but is usually taken to mean kingdom or empire. Most associate it with World War II, because…movies and TV. We do not see it that way.
What this is really all about is leftists being upset that Steve Wilks, the interim Head Coach (HC) of the Panthers, wasn't hired full time after going 6-6, which according to them meant he should have been given the job he took over after Matt Rhule was fired for starting the season 1-4.
Wilks is black. If a white HC went 6-6 they would not be defending him. That makes THEM racist.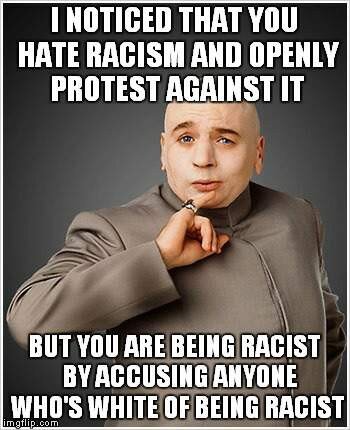 Instead of Wilks, the Panthers instead hired former Indianapolis Colts HC Frank Reich, who also played QB for them in their first season in the NFL.
After being a QB for 13 seasons over 14 years (he missed 1987 due to injury) and going 5-15 in 20 starts (HOFer Jim Kelly was the #1 QB for the Buffalo Bills at the time), Reich got into coaching.
He served as Intern, Offensive Assistant Coach, Quarterbacks Coach, Wide Receivers Coach, and Offensive Coordinator for the Colts, Cardinals, Chargers, and Eagles before his 4.5 years as HC of the Colts.
Reich's record there was 10-6 in 2018 (then 1-1 in the playoffs), then starting QB Andrew Luck abruptly retired at age 29(!) because of various injuries he said made daily life WITH football painful. We hope his life is better now away from football, but we are certain he misses aspects of it.
The Colts dropped to 7-9 in 2019 without him. Then back to 11-5 in 2020 (0-1 in playoffs), then 9-8 in 2021, and then Reich was fired when 3-5-1 during the 2022 season. His replacement went 1-7 the rest of the way (winning his first game and losing 7 straight to end the season).
We see sites and articles claiming Reich is 41-40-1 overall, but those seasons actually add up to 40-33-1 along with 1-2 in the playoffs for 41-35-1 overall. We are not sure where those 5 phantom losses are coming from since he was never a HC before 2018!

Regardless, Wilks was NEVER promised the job on a permanent basis. That is the nature of the game and the league. Nevertheless, leftists keep making the same claim, that he got "the team into playoff contention".
Carolina plays in the NFC South and 3 of the 4 teams went 7-10 this season, while the division was won by the Tom Brady led Tampa Bay Buccaneers at 8-9 (Tom's first losing season in 22 years). EIGHT WINS AND NINE LOSSES! And the Bucs still made the playoffs.
This was a bad division, and Wilks coached Carolina to .500 after taking over, but that isn't a winning record and they did not make the playoffs. Close only counts in horseshoes and hand grenades.
Doug Wigdor is the lawyer for Wilks representing him in the pending racial discrimination case against the NFL involving Brian Flores, formerly HC of the Miami Dolphins.
Doug is obviously a racist jackass, saying that "We are shocked and disturbed that after the incredible job Coach Wilks did as the interim coach, including bringing the team back into playoff contention and garnering the support of the players and fans, that he was passed over for the head coach position by David Tepper. There is a legitimate race problem in the NFL, and we can assure you that we will have more to say in the coming days."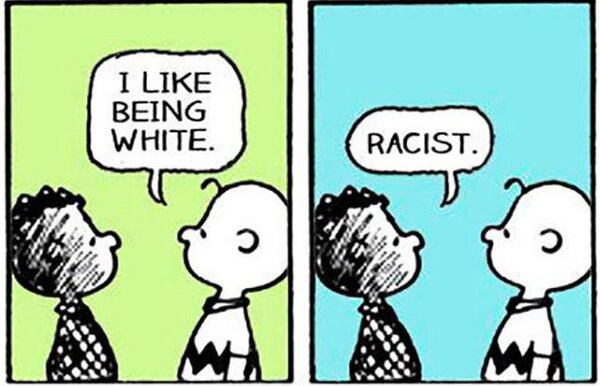 The race problem is that too many black people want the world handed to them on a platter. Even after going 6-6. Leftists actually called that "impressive work".
Some are saying the Panthers will be added to that existing lawsuit over hiring practices. You can sue anyone for anything at any time, but that does NOT mean you will win.
They are also saying that Wilks wasn't given a proper chance since he had to coach the same team Rhule led to 1-4. Which one is it fucktards?! He did NOT have to take the job. He also could have done better at it (or worse, to be fair).
Ultimately, the choice of continuing was never truly up to him. Unless you work for yourself, you always answer to someone else.
As we already covered, math is muh racist (as is paint). Numbers hate anyone non-white. democRATs said so, so it must be true. They also declare anyone who doesn't hire blacks a racist.
Notice though that they aren't calling for more asian or hispanic players, or even coaches. Here is some more racism, we mean math on that.
Just 0.4% of the NFL is hispanic while they make up 19% of the population (or almost 1 in every 5 people), and asians are 0.1% of the league, while being just over 6% of the population (or 1 in every 17 people). They assume those groups aren't good at football. Further proof of what diversity means to the left.
It still means anti-white, just as it was at the beginning of this article and just as it will be at the end, next week, next month, next year and forever until we stand up and say ENOUGH!
Leftists want skin color (or now sexual orientation, as long as it is not heterosexual) to be the sole factor in why someone gets a job. They are obsessed with race (and sex). And hate white (and straight) people.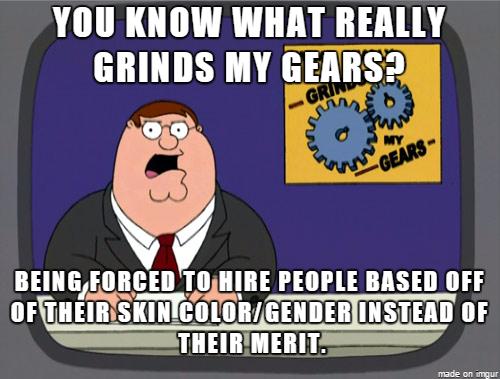 In the NFL, they consider whites too slow to play certain positions, such as WR. Yet Cooper Kupp of the Rams rates at the top for that position.
They also consider Cornerback a position non-blacks can't play. The last white starting CB was Jason Sehorn in 2002 for the New York Giants (before playing as a Safety with the Rams in 2003, and then retiring after failing a physical before the 2004 season).
The last asian starter at CB was Kevin Kaesviharn (whose father is from Thailand) of the Cincinnati Bengals in 2003, who then moved to Safety the next season, starting 47 games there before retiring after the 2009 season with the Titans.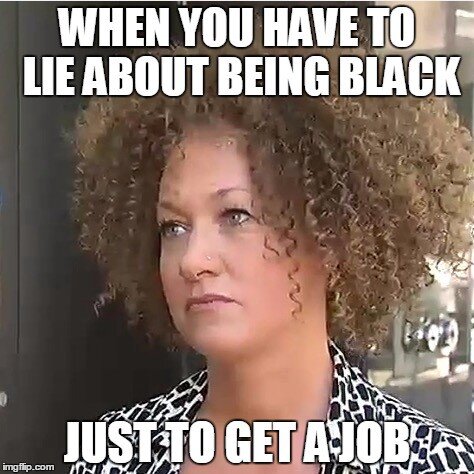 It isn't just head coaches and ignoring the player situation, the left also complains about a lack of minority assistant coaches and whites dominating announcing. The left does this with NBA and MLB too, while giving fellow communists a pass.
The left want jobs to be given to blacks both ways: on merit and on skin color. In other words, they want blacks to have their cake and eat yours too.
Whites are just 16% of the global population (1 in 7 people on Earth), which is a true minority! Fuck diversity. It IS code for anti-white.
You can find us on social media here:
https://gab.com/MisterGoldiloxx
https://parler.com/MisterGoldiloxx
AND
https://gettr.com/user/realityshed
https://twitter.com/RealityShed
https://truthsocial.com/@RealityShed
NOTE: We post new content every day, and have a Comment section here in the shed (below every article), so please use it and help build the Reality community. If you enjoy our work please consider using the 'Buy Me a Coffee' donation link. Either way please bookmark us and help spread the word to family and friends. Thank you.
DeSantis Takes STD From Groomers, Florida Governor Ron Signs Bill Removing Disney's 'Special Tax District' Into Law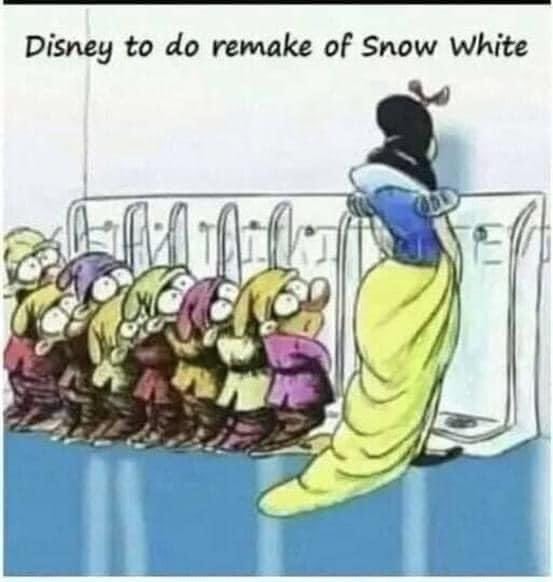 Before we get into the topic at hand, we will quickly discuss a related topic; President Donald Trump began mentioning and nicknaming Florida Governor Ron DeSantis (U.S. House member from January 3, 2013 – September 10, 2018) AFTER Trump learned that Paul RINO Ryan (U.S. House member from January 3, 1999 to January 3, 2019, and Speaker from October 29, 2015 – January 3, 2019) and Ron were spending a lot of time talking strategy.
Our normal disclaimer here: we already expressed our preference long ago for a Trump / DeSantis ticket in 2024. This doesn't change anything. We will reevaluate if the situation requires it. Among other times, we also discussed Ron DeSantis HERE and HERE.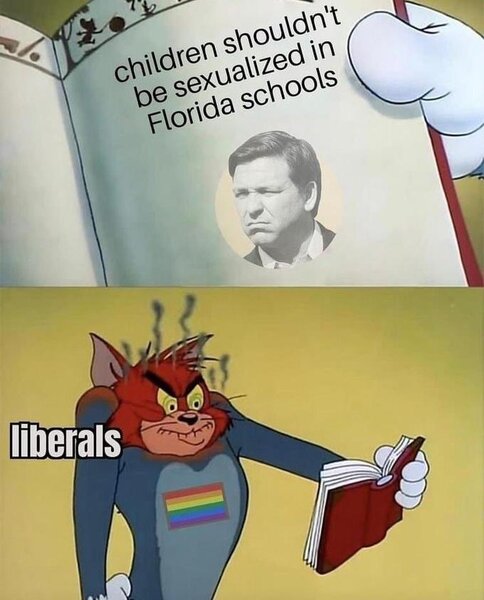 We prior discussed Ryan HERE and just detailed some of his actions since leaving the House HERE. He sorta kinda still controls it in a way as his former 'right hand man' Kevin '54% conservative rating' McCarthy is now Speaker, which we detailed HERE (as part 4 of 4 straight days on the Speaker vote, with the other three conveniently linked there). Shameless self-promotion, because if we don't do it nobody will. Phil Hellmuth would be SO proud of us!
Seriously, that guy never stops talking about himself or promoting himself. Great poker player, possibly a nice guy, but shut the fuck up about yourself (and who you know) already and stop jumping into other people's interviews on TV. It isn't all about you guy! And we realize that nobody is going to go read all 4 of those speaker vote articles now, but you could just look at the memes. Those were top notch too!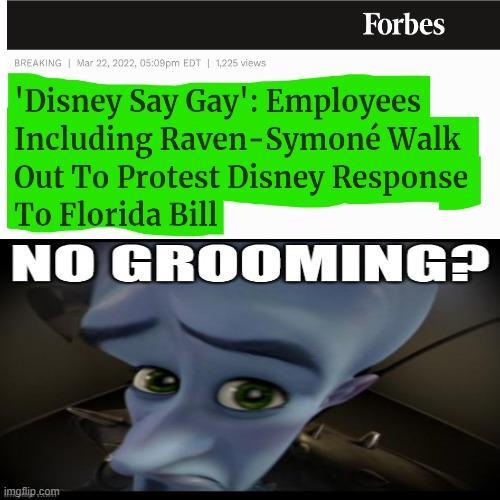 Since 1967 Disney has had a 'special tax district' (STD) status for their theme park and surrounding undeveloped area in Florida. Walt Disney himself pushed for it during early development of the area. He died in 1966. There is a longstanding rumor that he was frozen upon death. A more recent rumor is that the 'Frozen' movie was named that so that when people searched for "disney frozen" that would come up instead of the original rumor. We'll but stock in that!
To this day, it is a mystery as to who actually gave Disney the STD, and it really doesn't matter now. Rumor is it was a group effort. Possibly on a train…or Monorail. And you can't get more selfish than Disney, having an STD and not wanting anyone else to have an STD too!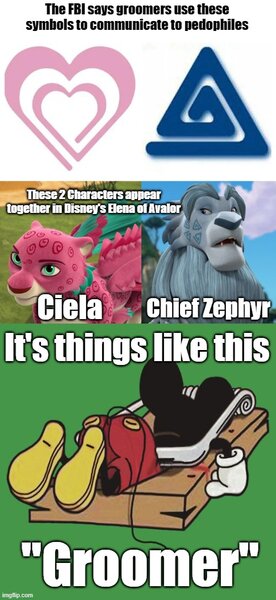 Within it's STD, Disney has been grooming kids almost since the beginning (the animators used to hide things in the images, and also are known to have made porn cartoons), but it had become painfully obvious they were doing it lately, and luckily DeSantis decided to confront them. Part of that is ending Disney's STD status.
The new Law changes the "Reedy Creek Improvement District", which Disney self-governed (aka STD), into the "Central Florida Tourism Oversight District", and gives DeSantis the authority to appoint the 5 members of the oversight board, which for some reason Disney was allowed to do before for their STD.
Can you say 'bribes'? The Florida politicians who gave that STD to Disney can.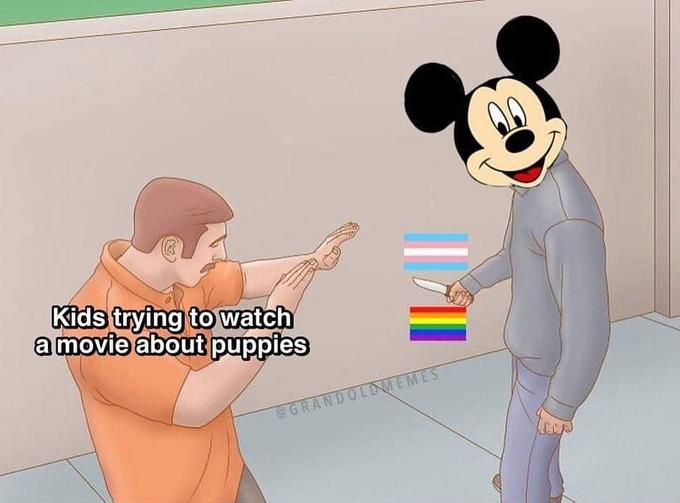 Under the STD, Disney was basically a state within a state. Now Disney also has to follow all Florida regulations, which effectively ends the district. Is it still a district when it has no 'near autonomous' abilities after decades? This STD is now an STDINO. Plus, Disney retains all prior debt from the old STD structure. Ha! The DNA deniers are now nut-less.
Losing the STD really hurts Disney, which just laid off 7,000 people as part of a larger cost-savings plan. Under the STD, Disney had the ability to act just as a local government would (taxes, bonds, police and fire), with the added option to build a nuclear power plant if they wanted one.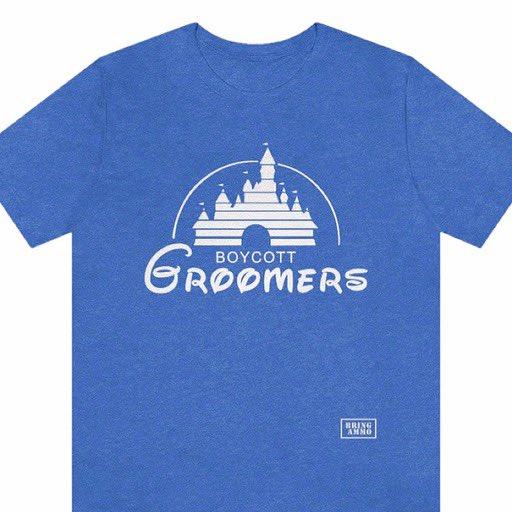 "Disney's going to pay its fair share of taxes and Disney's going to honor the debt and that's exactly what this proposed piece of legislation will do. There's a new sheriff in town, and accountability will be the order of the day.", DeSantis said.
Recently, Disney (while still in their STD) and their child-like adult followers had gone after DeSantis for opposing their grooming and support of teachers who groom in government schools (AKA gubmint skewls). Even getting rid of fairly new CEO Bob Chapek and bringing back Bob Iger in November, 2022, to retake the position he had just given up on February 25, 2020, after 14 years on the job.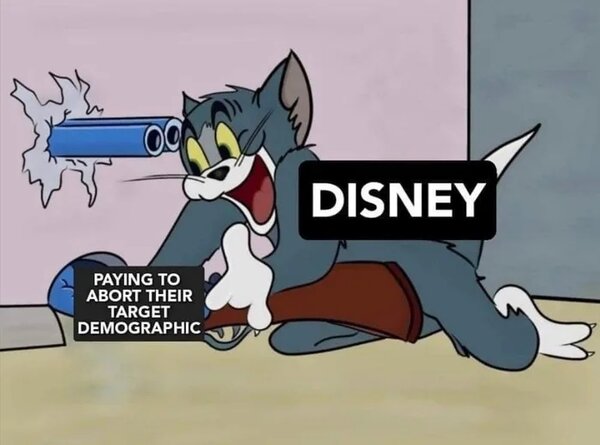 The only thing DeSantis and other elected Republicans didn't get that they originally wanted was the dissolution of the district entirely. Baby steps. They can get that after the next election, OR after the next misstep by Disney.
As of late July, 2022, the NEW "happiest place on Earth" is Reality Shed. Unless you are a communist, or are 'communist adjacent'.
You can find us on social media here:
https://gab.com/MisterGoldiloxx
https://parler.com/MisterGoldiloxx
AND
https://gettr.com/user/realityshed
https://twitter.com/RealityShed
https://truthsocial.com/@RealityShed
NOTE: We post new content every day, and have a Comment section here in the shed (below every article), so please use it and help build the Reality community. If you enjoy our work please consider using the 'Buy Me a Coffee' donation link. Either way please bookmark us and help spread the word to family and friends. Thank you.
Fox News Comes Out…Of Leftism Closet, Paul RINO Ryan Run Network Jumps Off Cliff Assisting NBA Star trans'ing Son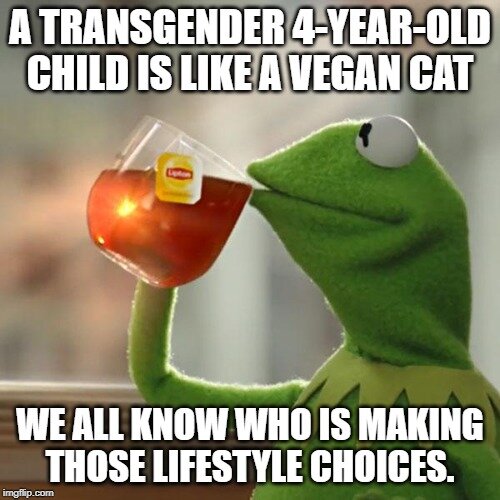 The left does nothing by accident. Everything is part of some bigger plan (communists in the Soviet Union were famous for their never-ending stream of 'five-year plans'). Proof of this is everywhere, if you just look.
For the entire history of life on Earth it never existed, then suddenly as if something binary, like a light switch, went on and BOOM, the alt-far-left-communist-democRAT-groomer-extremist-grifter-indoctrinating-gaslighting-Alinskyite-fringe-election-theft-denying-globalist-stochastic-terrorist-hate-speecher-election-stealing-gun-grabbing-sun-deniers and the existential threat America faces today, magically discovered 'the trans' and began pushing it.
DNA is settled science. The left are DNA deniers, so they are also science deniers.
Leftists are also election theft deniers and election thieves.
RINOs (Republicans In Name Only) are actually leftists, and work hand in hand with democRATs to destroy the USA from within.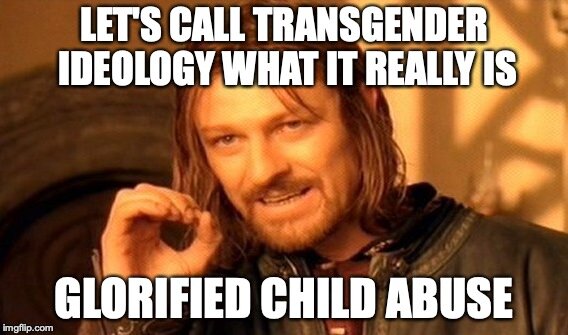 Fox News Channel (FNC) was once the standard bearer for the Right. While other news channels had 3-2 and 4-1 leftist panels, FNC would be equal or have a slight advantage for the Right.
Their own election theft denial in 2020, and therefore election theft acceptance, was the first BIG sign, but there had been and would be others. Say what you will about the late Roger Ailes (born in Warren, OH, near Youngstown), but when he ran FNC its motto was "Fair, Balanced, and Unafraid".
The network ditched that not long after his ouster and death. Now they accept and promote 'the trans'.
The order of events matters. On Thursday, June 16, 2016, Donald Trump announced his run for POTUS.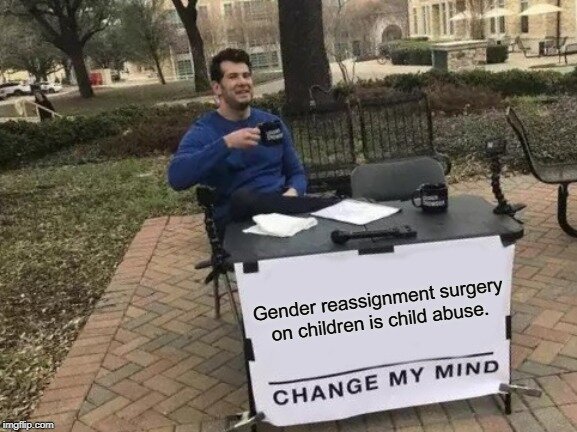 Gretchen Carlson started at FNC in 2005. She eventually ended up on 'Fox & Friends' (F&F), with long-time co-hosts Brian Kilmeade and Steve Doocey. In 2009 she complained about Steve. She alleges that Roger Ailes, who was chairman and CEO of Fox News, Fox Television Stations and 20th Television, told her to toughen up and "get along with the boys".
When are you getting to Paul Ryan and the 'trans' thing?
We promise we will get there.
Gretchen was later removed from that show in 2013. As of Monday, February 27, 2023, Steve remains employed at FNC and still works on F&F.
Her own afternoon show quickly devolved into leftism as she openly called for gun control, among other things. Then, when her contract expired on June 23, 2016, FNC made no effort to resign her and she left the network.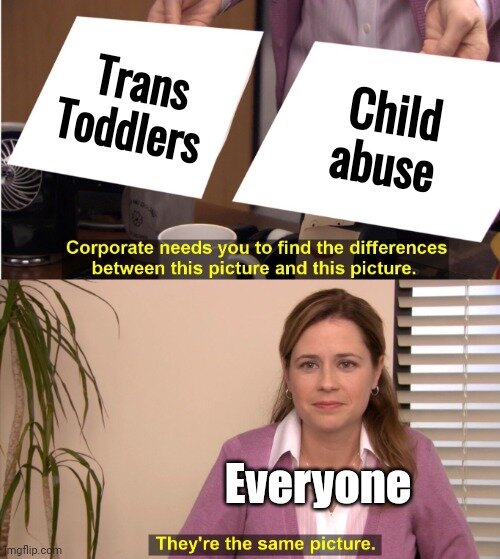 Rather than putting on her big-girl pants and finding another job, she pretended there weren't two other news channels that pushed policies more in-line with her own exposed politics (decidedly left of center) and on Wednesday, July 6, 2016, she brought a sexual harassment lawsuit against Ailes.
Our standard disclaimer here: we didn't know Roger, but he was clearly successful, and for a very long time. We only know of Carlson what we saw on TV, and we used to leave FNC on 24-7 when we were awake, as we owned our own business and you can do things like that when you do. We also worked a lot, so we saw her a lot. She is NOT a genuine person. And her hatred of our God-given right to self-defense proves her disdain for our country and the Constitution.
Her behavior since leaving the network has been straight leftist. Wait, there are no straight leftists. They all believe men and women share the Earth with a near infinite number of other "genders".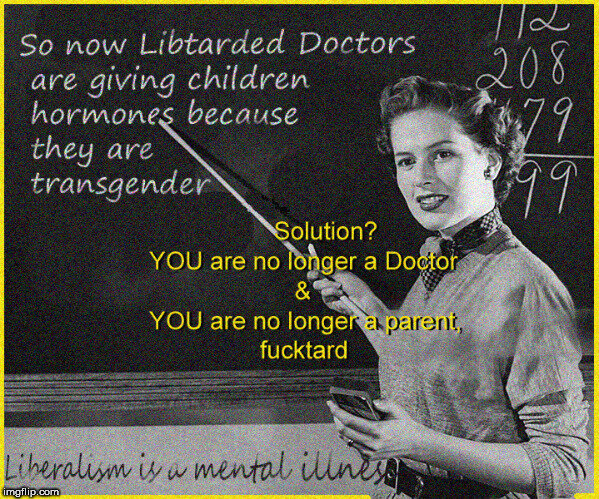 Ailes hired sometimes leftist FNC guest and also lawyer Susan Estrich, who had been Massachusetts Governor (D is for diminutive) Michael Dukakis' 1988 campaign manager when he ran for POTUS, to defend him. Unsurprisingly, she was attacked by leftists for taking his case.
Estrich, who we nicknamed 'Estrichrogen' back in the day (she also has one of the most gravelly voices we've even heard, and we confirmed she used to be a heavy smoker but quit, which might explain it), stated that "It has become obvious that Ms. Carlson and her lawyer are desperately attempting to litigate this in the press because they have no legal case to argue."
As Susan knows well, THAT is how the left operates. And her defense of her client quickly failed as, on Thursday, July 21, 2016, Ailes resigned. Estrich actually now writes articles for NewsMax (which is NOT a conservative or Conservative site or channel), and we see that in the past week she has defended Fetterman (D) and attacked MTG (R), so nothing has changed.
It is no accident that the allegations against Ailes, a long-time friend of talk-radio legend Rush Limbaugh, came out so soon after Donald Trump, as they were designed to remove a support mechanism for the Make America Great Again (MAGA) movement.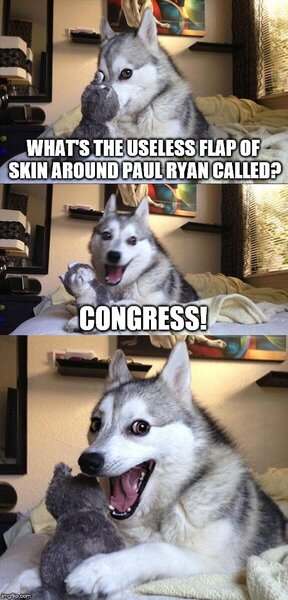 Rupert Murdoch was and is the owner of News Corp, which in turn owns FNC. His sons, Lachlan and James, are two VERY spoiled and privileged globalists who had long wanted Ailes out and to push the network left. THIS was their opening.
They paid Ailes the $40 million (or $65 million according to another report) left on his contract that was to run into 2018, although he had to sign a standard non-compete clause, although at 76 it wasn't likely he would pursue another job in the field.
Ailes, who had hemophilia from childhood, died Thursday, May 18, 2017, from a subdural hematoma at 77.
Okay, we did not forget. Here is the Paul Ryan and 'trans' part!
After Donald Trump won the 2016 POTUS election, yes he did even after they tried for more than 90 minutes to steal Pennsylvania before declaring it, it was assumed that Republicans would rally around him, but in fact, their leaders, Mitch McConnell in the Senate and Paul RINO Ryan in the House, did everything they could to stop MAGA.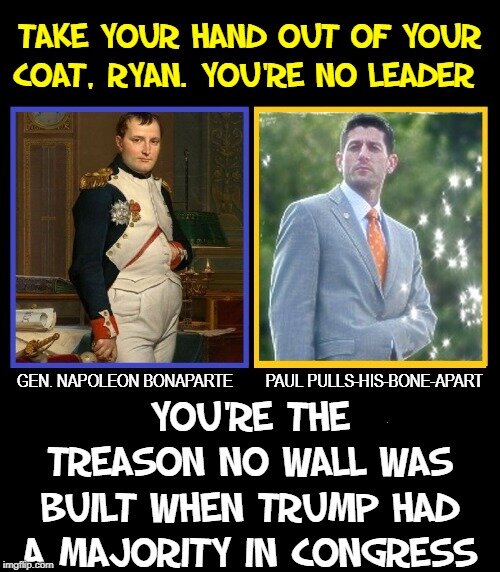 Ryan, long known to be pro-open border and pro-amnesty and anti-border wall, blocked Trump at every turn, then announced he wouldn't seek reelection in 2018 and refused to step down OR run a House retention campaign, which effectively handed the gavel to Nancy Pelosi (California, D is for devious) who then proceeded to block Trump's last two years then help with 'the covid' fraud and 2020 election theft.
Paul, meanwhile, was hired by…wait for it…FNC, and specifically the Murdoch boys, to sit on the Board of Directors and guide the channel towards the leftism only RINOs and globalists are capable of. It is telling that he hides his position at FNC when delivering his political opinions, because his 'work' there is certainly influenced by his leftism and hatred of Trump and MAGA.
Recently, Paul has taken to insisting that President Trump, who was the first to announce he was running for POTUS in 2024, would not be the nominee. He also states that he will skip the Republican National Convention if Trump does win. We aren't sure he would be welcome there anyway.
The latest poll shows 52% for Trump, 24% for DeSantis, and 15% for 'anchor-baby RINO and former never-trumper' Nikki Haley, with 9% leaving us wondering who holds it for them when they go.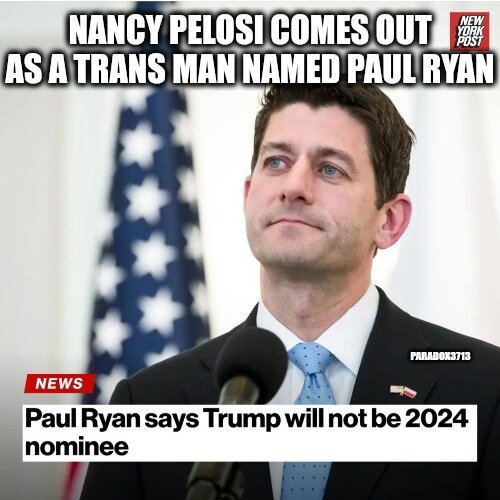 Another part of the left's risky scheme is pushing anti-science. Things like alleged alternate energy, and EV's, and vaxx, which is NOT a vaccine but they insist it is, and also the grooming of our kids, which includes 'the trans', which we've detailed HERE sterilizes our kids so they can't reproduce, which leads the left to say we need to import foreign replacements for a dropping population base.
And that brings us to a few days ago when FNC, via their web site anyway (as we haven't watched the TV channel since the early morning hours of Wednesday, November 4, 2020, when they helped democRATs steal the 2020 election; House, Senate AND Presidency), referred to former NBA star Dwayne Wade's 15-year-old SON as his "transgender daughter" regarding a recent name change.
We actually started to write about this once before, with the headline "Cuck to Leftism, Former NBA Star Dwayne Wade continues to Abuse Own Son Rather Than Get Him the Help He Needs for Dysmorphism", but never completed it. We did mention him and his SON HERE and HERE.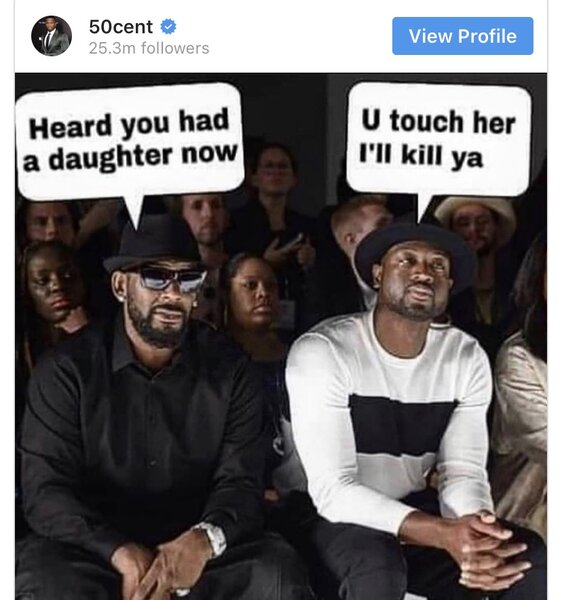 His SON, born Zion Malachi Airamis Wade, but has been using the name 'Zaya' [SIC] and living as a girl since HE was 12 despite HIS birth mother Siohvaughn Funches-Wade's objection. Dwayne, a horrible father and human being, even went to court with his new bitch wife (Gabriel Union) to fight Siohvaughn, and now California courts have declared Zion a 'female'.
And FNC is supporting that, even referring to Zion as Dwayne's "daughter". Fuck you FNC!
Siohvaughn alleges this is all being done because of endorsement deals and the money those will bring in, saying Dwayne "is positioned to profit from the minor child's name and gender change with various companies through contacts and marketing opportunities including but not limited to deals with Disney", and that Dwayne did in fact admit as much to her.
She added that he "told me that he intended to make our child very famous due to the name and gender issue and also informed me that there would be endorsements/contracts associated therewith".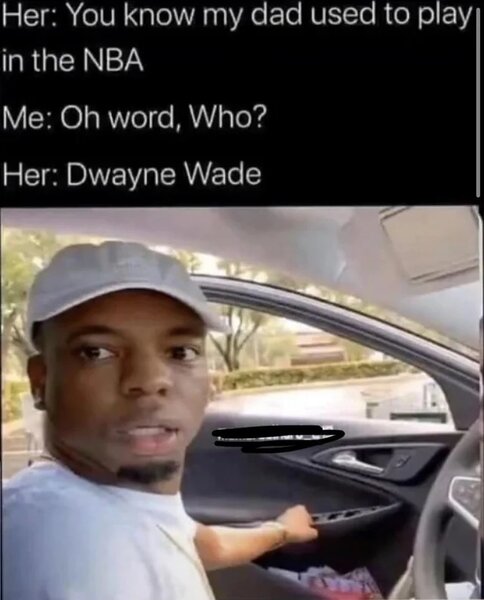 Meanwhile, Dwayne and Union paint the biological mother as a nut for caring that her SON isn't castrated, while they shout their support of the "LGBTQ+ community".
Why did Dwayne Wade's SON decide to be his daughter? HE wanted to be just as big of a pussy as HIS dad is.
This is Wade wanting, on some sick fucking level, to end his own bloodline. This isn't about loving your child. This is about loving leftism at all costs. Ditto Paul Ryan's actions.
This is also NOT about supporting someone's healthy decisions. Mutilating human beings is NOT health-related. Children can't enter into contracts for a reason. They also aren't mentally able to make these decisions.
The 'trans' movement is Munchausen syndrome by proxy (MSBP), as we've said too many times already. It is all about hatred. The left hates anything normal and always seeks to pervert or destroy it. This was obvious for decades, but we never thought they would turn on our children, and then they did.
You can find us on social media here:
https://gab.com/MisterGoldiloxx
https://parler.com/MisterGoldiloxx
AND
https://gettr.com/user/realityshed
https://twitter.com/RealityShed
https://truthsocial.com/@RealityShed
NOTE: We post new content every day, and have a Comment section here in the shed (below every article), so please use it and help build the Reality community. If you enjoy our work please consider using the 'Buy Me a Coffee' donation link. Either way please bookmark us and help spread the word to family and friends. Thank you.
No Team For You! Come Back No Year!, Owner Daniel Snyder Removes Washington Redskins From Jeff Bezos' Shopping Cart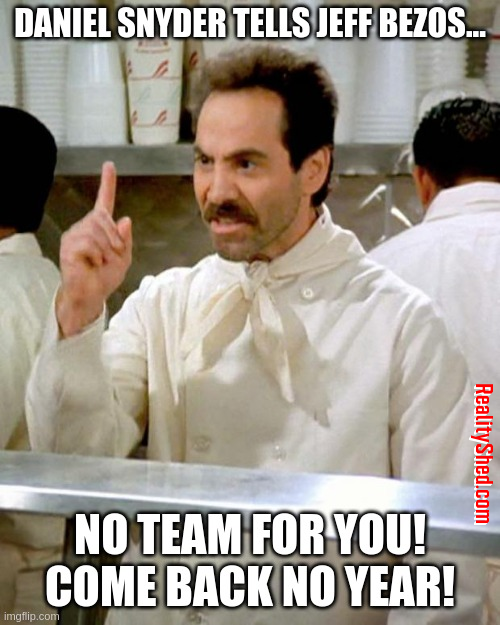 Alt-far-left-communist-democRAT Jeff Bezos currently ranks as the #3 richest person on Earth with $116.7 billion, behind Bernard Arnault & family (who own Moët, Hennessy, and Louis Vuitton) with $201.8 billion, and Elon Musk (Tesla, Twitter, and more) $190.8 billion, but since he became the richest person in the world on Tuesday, March 6, 2018, very few people have ever said no to him.
On Monday, August 5, 2013, it was announced that Amazon.com owner Jeff would be purchasing the Washington Post (WP) AKA ComPost, as in communist, or just compost as in keeping your garden healthy.
That ended local control by the Graham family, which had owned it for 80 years, when the sale was completed in late September, 2013.
Jeff became WP Führer when, on Tuesday, October 1, 2013, for $250 million paid through his private investment company, Nash Holdings LLC, he conquered the propaganda rag, along with its websites, real estate and various local publications WP had owned.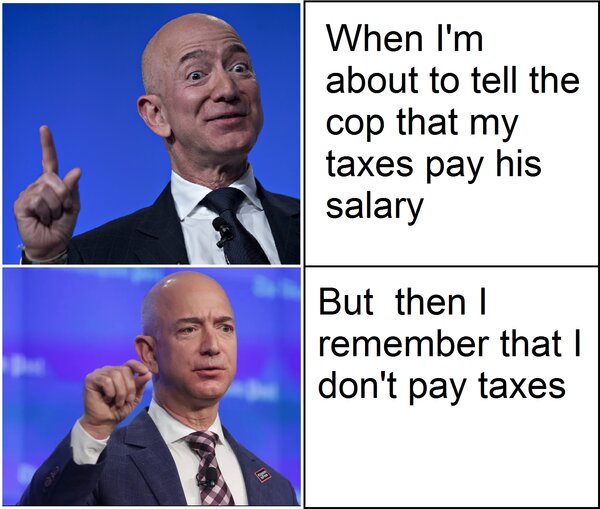 Bezos added the motto "Democracy Dies in Darkness" [SIC] to the paper's masthead, ignoring the USA having never EVER been a 'democracy', which is two wolves and a lamb voting on what is for dinner. The United States of America has always been a Constitutional (or Representative) Republic.
"…and to the Republic for which it stands…", with the Senate filibuster and Electoral college the best and most obvious proof. The former protecting against the tyranny of the majority party in the U.S. Senate, and the latter protecting smaller states from larger ones, and FORCING candidates for POTUS to campaign outside of just a few large cities.
We have detailed other more recent Bezos acquisitions HERE and HERE.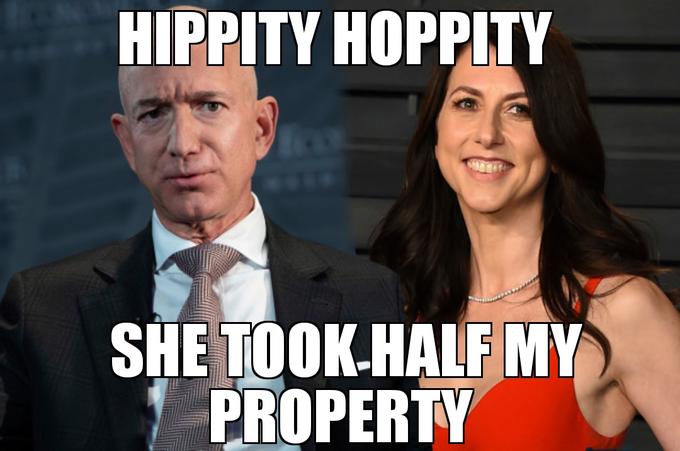 From the day he took control of WP, Bezos had set his eyes on another local area prize and 'sicked the dog' (WP urinalists) on Daniel Snyder and his NFL team, the Washington Redskins.
Daniel feels those stories led to the recent investigations, which does appear to be true. So Bezos orchestrated everything, plotting to get Snyder's team, which at the same time Jeff had affairs on his own wife, which is just as scummy as anything WP has accused Daniel of. Pot. Kettle. Black.
Amazingly, WP has never been able to dig up any dirt on Bezos, including the entire time he was fucking around on his now ex-wife, MacKenzie Scott, who, thanks to their divorce, is the third-wealthiest woman in the USA and has the 35th highest net worth in the world, between $25.2-27 billion and owns 4% of Amazon stock.
Snyder is well down on the richest person's list, but with a net worth of $4.9 billion, he is still the 15th richest NFL owner (out of 30 teams in the league).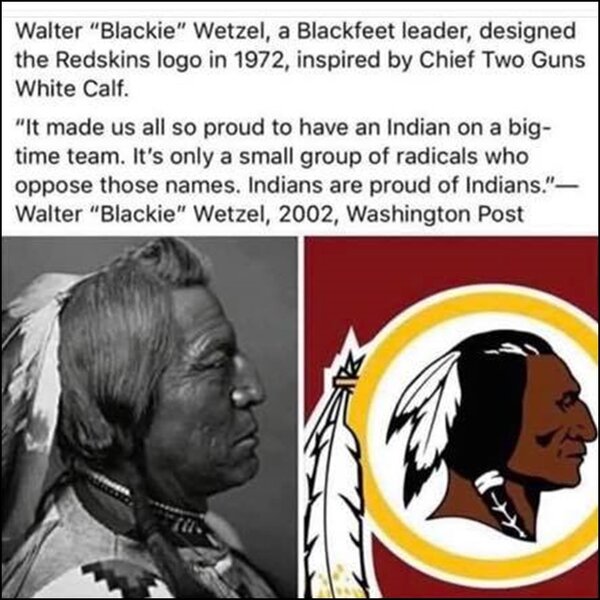 Our normal disclaimer here: we do not know Daniel Snyder. We've heard the 'stories'. We neither like him nor dislike him. Rumor has it he is a Republican, and a supporter of President Donald Trump. We'd easily rather have dinner with Daniel than with Jeff.
In May of 1999, in the then largest purchase in sports history, Snyder bought the Washington Redskins and the stadium they played in for $750 million from Jack Kent Cooke's estate. Some sources, including noted money-grubbers Forbes (who, despite what some believe, are NOT on our side, as they are elitists and on their own side), claim $800 million. Regardless, Daniel also borrowed $350 million to complete the purchase.
Like Bezos, Snyder is a self-made billionaire. Along with his sister, he started and grew an advertising and marketing business, Snyder Communications, in 1989. He then sold it in April 2000, to French company Havas for just over $2 billion.
We do regret that after standing tall for years and stating that he would not do so Snyder eventually caved to leftist pressure to change the team name, which again we do not acknowledge. We in the shed don't play. Washington REDSKINS. Cleveland INDIANS. Nothing changed here.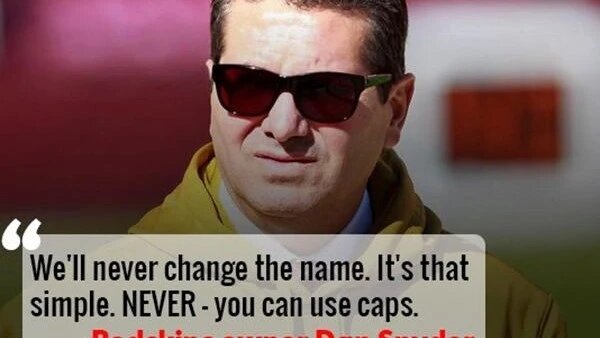 In writing this article and finding memes for it, we saw the one where an American Indian guy took a picture in his mirror of himself smiling while wearing a 'Caucasians' t-shirt. Cute, but we already answered that HERE, and there are MANY white mascots:
NFL; Minnesota Vikings, New England Patriots, Las Vegas Raiders, and Cleveland Browns (they do not have a logo, but WERE named for team founder and first head coach Paul Brown…a white man).
NBA; Boston Celtics.
MLB; San Diego Padres (the 'Swinging Friar', in three different versions we just viewed, looks white).
NHL; Ottawa Senators and Chicago Blackhawks…okay, just kidding on that last one. We were just making sure that you were paying attention. It is odd that nobody wants that team name changed though, as it is openly racist against American Indians (name and logo), at least based on the same standards used against the Cleveland Indians and the Washington Redskins (in other words, it isn't racist, it is respectful).
We won't even count the NFL's Tampa Bay Buccaneers (white skull) and MLB's New York Mets (Mr. Met is white).
Nobody is 'NATIVE native' to this place. We all came here from somewhere else, as we detailed HERE. And although the 'Wild West' wasn't as gay as the left want it to have been, we can say that when American Indian tribes battled each other, the surviving men of the losing side were made to dress and live as women for the winners. That may be what that 1970's Indian in the don't litter commercial was really crying about. Don't ask, don't tell, wish we didn't know!
Recently, Bezos hired the investment firm Allen & Company to help him pursue a bid for the Redskins. Rumor has it rapper Jay Z would be a part owner along with Jeff in that scenario. They were informed by the team's banker, Bank of America, that the months-long rumor of Bezos being banned from bidding in the private auction was in fact true. Daniel had told Jeff no. Hence our headline and main meme.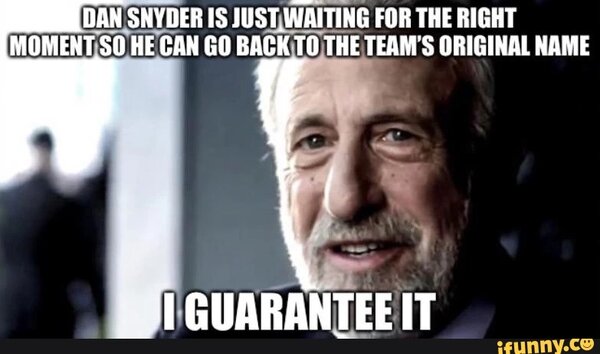 When you own something you have a right to keep it or to sell it, and if you sell it you have a right to not sell it to some left-wing fucking asshole who has gone out of his way to make your life a living hell for almost 10 years now, even having his propaganda rag demand you sell the very team he now conveniently wants to buy. Fuck you Jeff Bezos…says Daniel Snyder, and we concur.
We found conflicting recent estimated values for the team, one of $4.2 billion and another for $5.6 billion. It is also reported that Snyder is seeking $7 billion.
Last year, the Denver Broncos sold for $4.56 billion. Rumor is the high bid in the first round of offers for the REDSKINS was $6 billion or $6.3 billion. However, WP and other sources claim that all bids were below $6 billion, with a top of $5.5 billion.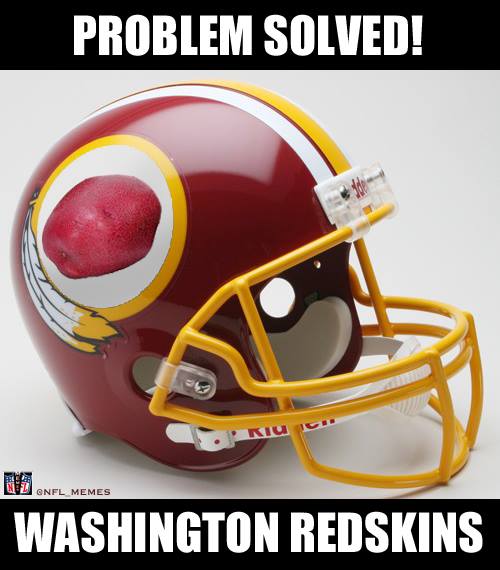 In truth, something is only worth what someone else is willing to pay for it. Given that there are so few teams, and they rarely come on the open market, he is likely to get more than the $4.2 billion, but also probably not the $7 billion he wants.
Remember that at this time, Snyder is NOT required to sell the team, no matter how much pressure the alt-far-left or NFL puts on him to do so. Daniel has never stated he is definitely selling, rather just exploring a possible sale. And THIS would be a great time to announce you are going to increase team value by changing the name back to what it never should have been changed from.
You can find us on social media here:
https://gab.com/MisterGoldiloxx
https://parler.com/MisterGoldiloxx
AND
https://gettr.com/user/realityshed
https://twitter.com/RealityShed
https://truthsocial.com/@RealityShed
NOTE: We post new content every day, and have a Comment section here in the shed (below every article), so please use it and help build the Reality community. If you enjoy our work please consider using the 'Buy Me a Coffee' donation link. Either way please bookmark us and help spread the word to family and friends. Thank you.