There Are No Take-Backsies On Communism, We Appreciate Tim Robbins' Change Of Heart But He Can't Have covid Amnesty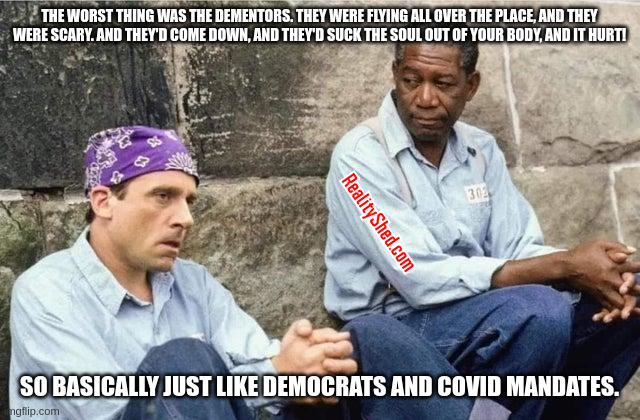 As we have detailed before, we reject the phrase "alt-right". We are the 'New Right' (or just Right), and we don't back down from democRATs who are alt-far-left-communist-groomer-extremist-grifter-indoctrinating-gaslighting-Alinskyite-election-theft-denying-globalist-stochastic-terrorist-hate-speecher-election-stealing-gun-grabbing-sun-deniers and the existential threat America faces today.
The 'new right' knows what real science is, and won't be lectured to by a bunch of demons pretending they want what is best for us while actually trying to kill us off (covid vaxxes, abortion) or sterilize our kids ('the trans') in order to reduce our numbers so that like the frog in the pot of tap water slowly brought up to boil (illegal alien invasion) we don't notice the NOT SO 'great replacement'.
Ronald Reagan famously said that someone who disagrees with you 20% of the time is not your enemy but rather is your friend and ally. He also said "trust but verify".
Too many times we on the Right blindly accept someone as one of us simply because they agree with us on ONE issue (HERE and HERE), although Elon has continued his journey towards the light. On the flip side we have false accusers and scammers some still believe are with us.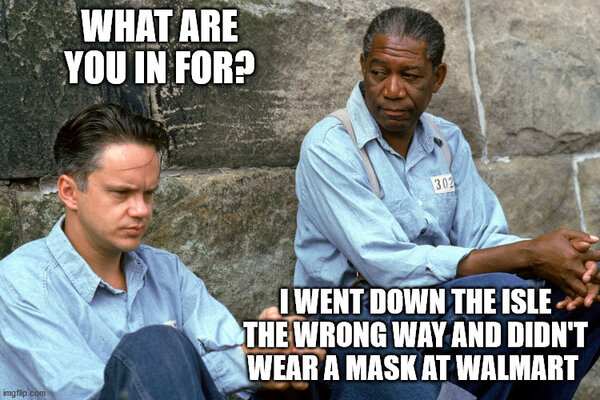 Tim Robbins pretends for a living. We have enjoyed some of his work. He is VERY left wing, and he reflexively took THAT viewpoint on 'the covid'. Now he wants us to forget that.
Recently, Tim was a guest on Russell Brand's podcast and actually told him that during the covid lockdown things got dystopian and "We turned into tribal, angry, vengeful people."
Nope, we did NOT. YOU leftists did that. We wanted to live our lives as normal for a flu variant that we knew would not be deadly, and it wasn't, except for the same groups ALL flu is deadly for: those who are old, those who already have illnesses, or those who are in both groups.
YOU leftists are the ones who said covid was the end of the world. That actually came later for people YOU forced shots on who now have a wide variety of illnesses or who died of 'sudden'.
Instead of protecting the weak, you forced lockdowns and masks and shots on EVERYONE (okay, tried to get us all and missed some).
There is NO vaccine for covid and there never will be. The shots 'elite' and 'celebrities' take are likely saline. Unfortunately, the rest of us (at least those gullible enough to take the shots) are being given something meant to hurt or kill us.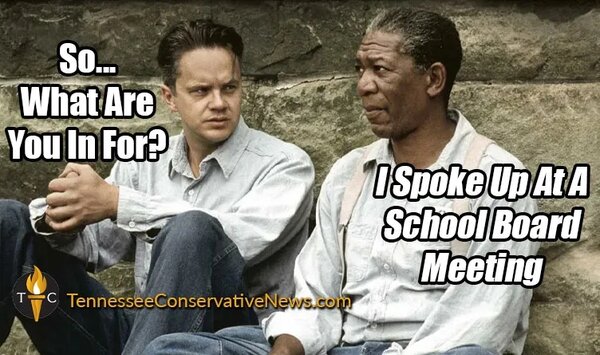 We welcome Tim Robbins opening his mind to actual mind opening rather than the straight leftism leftists usually mean when they discuss open minds. That said, until he opens it a lot more and begins renouncing his MANY other leftist views…and apologizes…we have little to discuss.
And for the record, WE were never taking that 'vaxx', under Donald Trump or under Biden.
Two weeks to flatten the curve is (in some places) still going on and will hit 3 years in early March 2023.
Natural immunity, acquired immunity, and herd immunity were real science that those pushing 'the science' couldn't accept. Ditto the LONG established concept of comorbidity ("the existence of more than one disease or condition within your body at the same time"; which can also apply to reason of death, which the left also deny now).
Now EVERYONE who is claimed to have had 'the covid' automatically died FROM 'the covid' and not WITH it, as if it was a guaranteed death penalty. The virus existing doesn't mean you will get it, getting it doesn't mean you will get sick, getting sick doesn't mean you will die. Those are FACTS!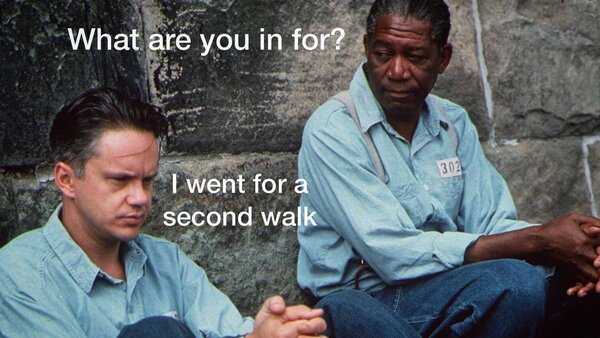 About 18 months ago, we put this together:
"Put on your thinking caps.
The Truth about COVID-19
As of June 16, 2021:
World population 7.8 billion
Total Covid cases 182 million
Total Covid deaths 3.94 million
% of people who got Covid 182m / 7.8b = 0.023 or 2.3%
% of people who died from Covid 3.94m / 182 million = .021 OR 2.1%
Chances of getting Covid and dying is .023 x .021 = .0004 or 0.04%
That is a fraction of one percent, which is NOT a pandemic!"
Healthy people should have been allowed to live our lives normally. The economy couldn't and wouldn't have been tanked if that happened though, and they needed it to as a way to make the 2020 election theft seem like people turned on Trump.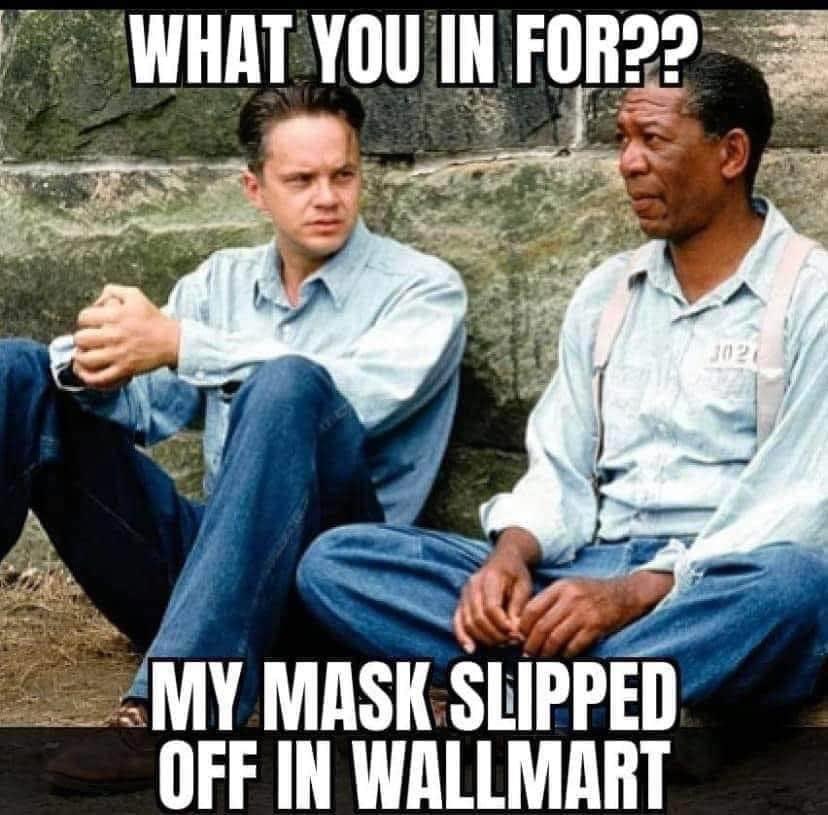 Then came that election of 2020, and there is NO way that, after all of that mess, We The People blamed Trump for it all when he was fighting mandates (despite being very gullible on Fauci, Birx and Mike 'traitor' Pence's vaxx program. YES, Pence ran that covid response group just as KamelatoeHairAss is running the illegal alien invasion for the Biden Usurpation.
"The Camp of the Saints is a 1973 French dystopian [-style 'fiction'] novel by author and explorer Jean Raspail. [Originally] A speculative fictional account, it depicts the destruction of Western civilization through Third World mass immigration to France and the West [that is actually happening in late 2022 and has been for some time now]." –wikipedia, edited to remove leftism.
We highly recommend that book, which can be found online for FREE via a quick search (as an ebook and audiobook). You know it must be good when leftists don't want you to read it! This 'migrant' and 'refugee' great replacement risky scheme is what has been done to the entire West, not just the USA.
The left tell us to put off having kids or to not have them at all (and enjoy our lives instead), then they tell us to abort our babies too, then they also tell us fertility is dropping and the population is too low, so they now have to import foreigners to have kids. If that isn't a replacement, we don't know what is! And no, it is NOT 'great'.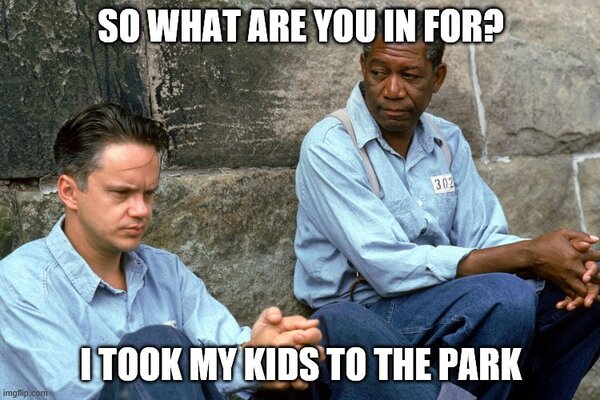 Remember the left also released convicted criminals with 'the covid' as the excuse. We have long said that if judges and prosecutors want to do that fine, but they MUST be responsible for the crimes committed by the people released.
The left want forgiveness for their behavior on 'the covid' but that is only the tip of their communist iceberg, and they haven't apologized for that and likely never will. They never recuse, resign or apologize.
We have already said that we won't be going along with the so-called "covid amnesty" the left has proposed. You don't treat we and ours like shit and walk away unscathed, bitches. We are going to keep scathing you, forever!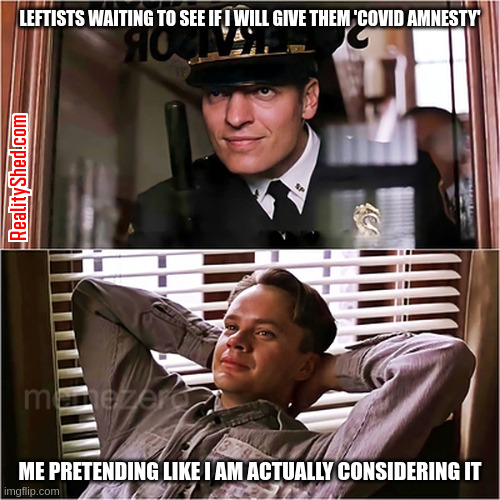 You can find us on social media here:
https://gab.com/MisterGoldiloxx
https://parler.com/MisterGoldiloxx
AND
https://gettr.com/user/realityshed
https://twitter.com/RealityShed
https://truthsocial.com/@RealityShed
NOTE: We post new content every day, and have a Comment section here in the shed (below every article), so please use it and help build the Reality community. If you enjoy our work please consider using the 'Buy Me a Coffee' donation link. Either way please bookmark us and help spread the word to family and friends. Thank you.
Revengers Bend Blame, RINOs Join democRATs In Wishing President Trump Were Dead Which Also Proves They Despise MAGA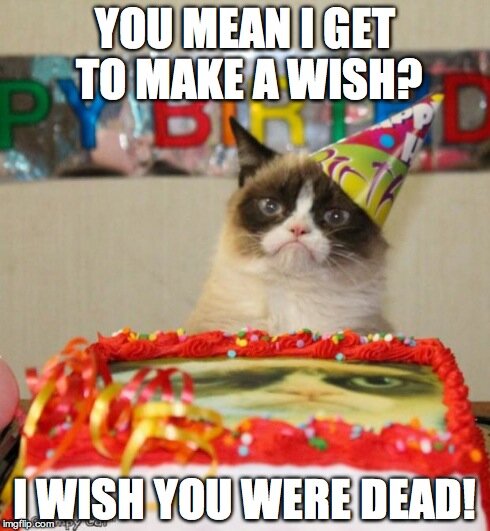 The first web site that we ever got banned from, back when they had a comment section, was 'The Atlantic'. Memory is that it was over a comment defending then candidate Donald Trump sometime after his June 16, 2015, announcement.
That propaganda rag, which we will refer to as T&A from now on (because they might as well be selling tits and ass), was eventually purchased in 2017 by another piece of shit rag, Laurene Powell-Jobs, the widow of Steve Jobs, who is a communist and like her husband, likely has 'the AIDS'.
A quick search shows T&A ended up dumping their comment section in February, 2018. Didn't know that. Wasn't there…
Laurene uses T&A to push the alt-far-left-globalist agenda, including going all-in on 'the covid' and 'the vaxx'. She even had one of her writers beg for 'covid amnesty' a few months ago. We said 'NO!' then and when Tim Robbins asked later.
The other thing they do over there is write hit pieces on Make America Great Again (MAGA) and President Trump.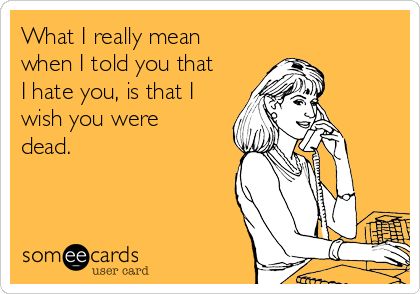 Enter McKay Coppins. Right there, never trust a person whose first name is a last name!
Coppins recently went on CNN, which even under new owner Discovery is the same propaganda channel it was under old owner AT&T (whom for some reason 'the coward John Nolte' refused to mention for their entire 5+ years of ownership).
Coppins claims that "consistently I heard" from "most Republican officials" that "'The party needs to move on from Trump. We need to find a way to get rid of Trump.'"
He could be making it all up, as lying is what the alt-far-left-communist-democRAT-MSM do daily, and in fact they lie as you and I breathe.
He further asserts that poor results over the last three elections are the fault of President Trump, rather than select election theft in 2018 (certain areas for practice), actual election theft in 2020 (House, Senate and Presidency) and again in 2022 (Senate, House and Governors).
That is like a burglar blaming a home owner for breaking into their house to steal from them.
Despite the RINO backstabbing in interviews to people like himself, Coppins claims correctly that any list of challengers for Trump is a short one. And this is where he gets morbid.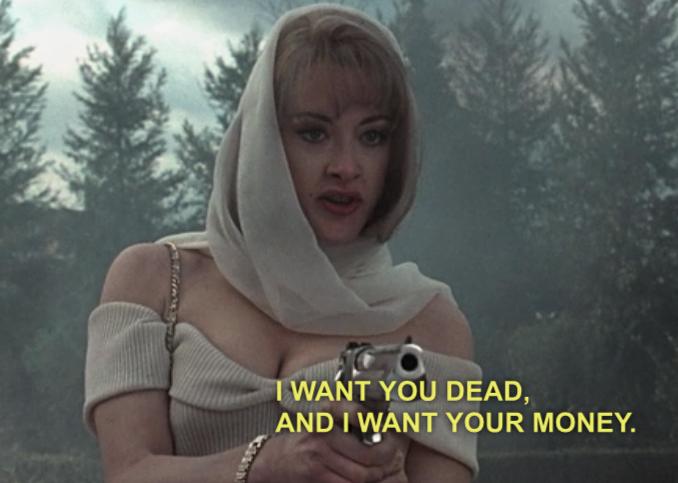 Coppins said, "There's just this fear that if they go after him or if they try to rally around somebody else, they'll spark a backlash from his base. And so everybody is kind of waiting on the sidelines just hoping something will change."
Donald Trump will be 77 on June 14, 2023. Based on that and his weight and known eating habits, RINOs are rooting, along with democRATs (who replaced Democrats), for him to die. That could be a long wait as Trump's mother lived to 88 and his father was 93 when he died.
He added that "One former Republican congressman described this strategy to me as actuarial arbitrage, and literally said he has spoken to many Republicans who will put on the red hat and campaign for Trump and go up on stage with him, and then the next day say, 'I can't wait for this guy to die.' That's a direct quote."
Coppins concluded, "I thought it was kind of a morbid, dark joke at first. But I heard it so often that it started to become clear this was actually what a lot of Republicans believe. And it just speaks to the desperation in the party right now."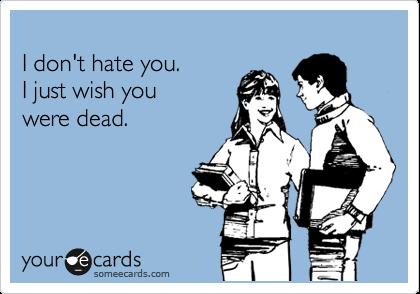 No, that is what RINOs believe. Actually WE are the Republican party. The people! Those who have grabbed control of it and use it to collude with democRATs are Uniparty all the way. WE are patriots!
Leftists, democRATs and their RINO colluders (HERE, HERE, and HERE) just want our money, and for us to all go away so they can replace us with third world types that are easier to control, don't know what rights we Americans have and will reliably vote for more leftism.
They try to set Trump up, and do nothing to help but blame him when he does. They also nitpick everything he says.
Joe Biden, who stole power in 2020, is adding more DEBT (not deficit!) each year than anyone in the oval office prior. $3.68 TRILLION over 2 years (or $1.84 TRILLION per year, which would be $7.36 TRILLION in 4 years, and heaven forbid $14.72 TRILLION in 8 years).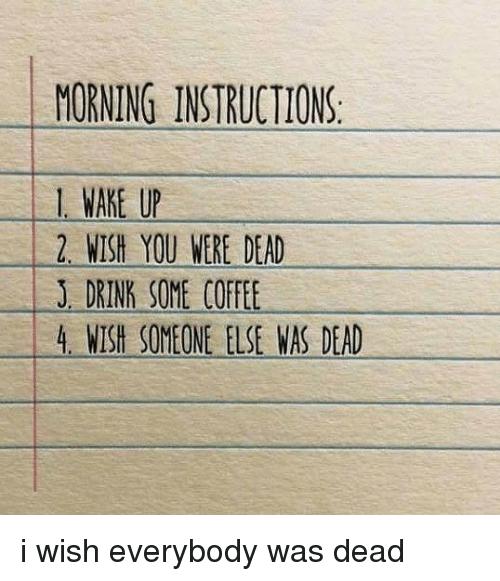 That is more per year than Trump (despite the intentionally damaged year of 2020 when the globalists made their move to begin the downfall of the USA 'for realz' with 'the covid') and also more than Obama (who took us from $10.63 TRILLION debt to $19.95 TRILLION debt over his 8 years).
We MAGA put President Donald Trump into office, which is why we are targeted too. They know that we did it once, then did it a second time, so they had to steal power via the completely and obviously rigged election of 2020, and that we can therefore (in a real, non-rigged election) do so again.
The combined left fear President Trump winning a third term (2nd was won and then stolen), and they fear MAGA too. Volunteer to work elections and make their worst nightmares come true. THAT will be our revenge.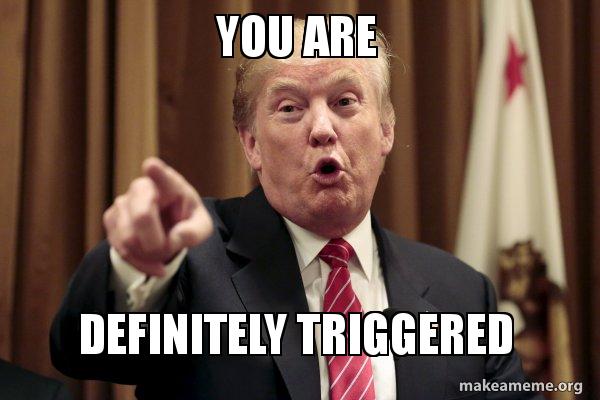 You can find us on social media here:
https://gab.com/MisterGoldiloxx
https://parler.com/MisterGoldiloxx
AND
https://gettr.com/user/realityshed
https://twitter.com/RealityShed
https://truthsocial.com/@RealityShed
NOTE: We post new content every day, and have a Comment section here in the shed (below every article), so please use it and help build the Reality community. If you enjoy our work please consider using the 'Buy Me a Coffee' donation link. Either way please bookmark us and help spread the word to family and friends. Thank you.
Get In Line Dude!, If Russia Wants War With The West They Have To Wait Behind Western Leftists Who Got There First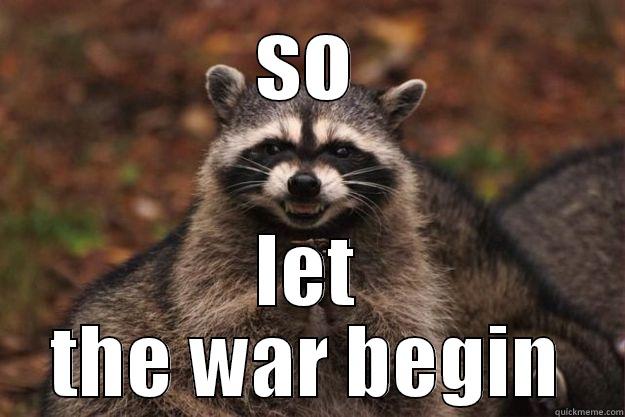 Make no mistake, we are at war with a domestic enemy. No matter what Western nation you live in (USA here, obviously), your local alt-far-left party (democRATs here) are actually communists bent on war and using it as a means to control you. As such, we have just seen a flurry of war-encouraging activity from Western government leftists.
Our standard disclaimer on Russia and Ukraine…we side with NEITHER because we are not mindless sheep, or even regular sheep. We are pro America and pro Americans. We have a border too and are being invaded, so fuck #4 most corrupt country, Ukraine, and #7 most corrupt country, Russia.
Federal Minister for Foreign Affairs of Germany, Annalena Baerbock, declared that "we have to do more to defend Ukraine" and her reason was "because we are fighting a war against Russia". Really?
She isn't even the German leader! That is Olaf Scholz, Chancellor of Germany (equivalent to Prime Minister in some other countries). Hours earlier he had said "we are doing what is necessary and possible to support Ukraine, but at the same time preventing an escalation of the war to a war between NATO and Russia", so she missed that meeting or wasn't sent that memo.
Stefano Sannino, the secretary general of the European External Action Service, now claims that after Western countries agreed to send tanks to Ukraine, that Russia has "moved from a concept of special operation to a concept now of a war against NATO and the West". Huh? You sent them. Russia did not…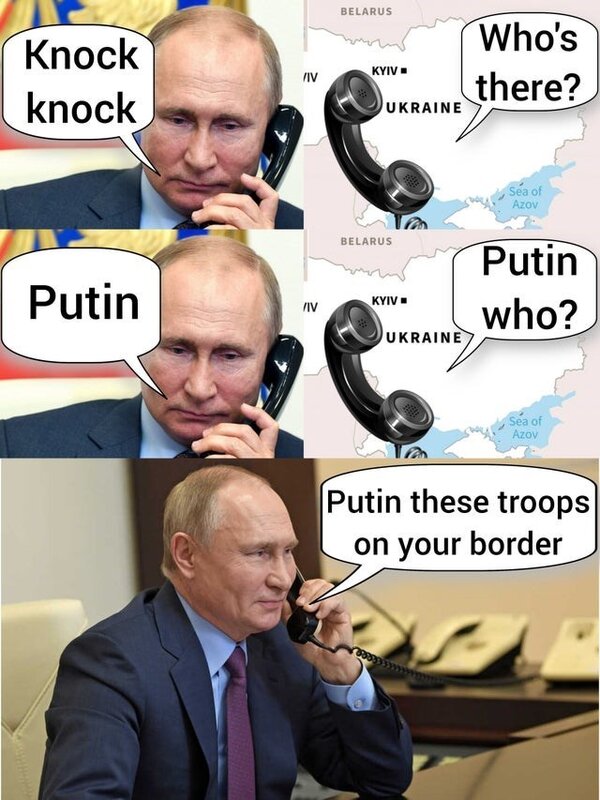 In fact, just a year ago, Joke Bitem AKA Joe Biden AKA Usurper in Thief of Amerika, said that sending tanks to Ukraine would start World War 3. That means Dementia Joe wants that war to begin now, as U.S. troops will have to train Ukrainians on the use of those tanks.
Not wanting to be left out, the United Kingdom, Poland, Spain, Canada, Norway and Germany are also all sending tanks to Ukraine as well. Yay, war!
Ukrainian comedian and President, Volodymyr Zelensky, immediately asked for fighter jets too, after getting the promise on the tanks. It takes YEARS to train pilots to fly those things, so if he gets the jets, expect Western troops (including Americans) to accompany them. Top Gun: Ukraine, anyone?
Zelensky is on record regarding a possible meeting between himself and Putin, saying that "It is not interesting for me. Not interesting to meet, not interesting to speak." He also described Putin as "for me he is nobody, nobody" and as someone who "doesn't want negotiations because he doesn't want peace."
Yet you are the one begging for weapons. That is what is known as an escalation, jackhole.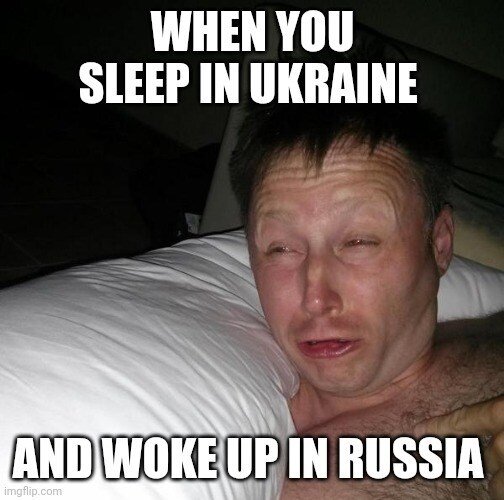 Along with lockdowns and forced masking and vaxx jabs over 'the covid', and even the seemingly unconnected trans'ing and illegal aliens (as we've said before, all leftist actions ARE connected), the globalist left are doing everything they can to bring the dystopian novel '1984' to life.
In that past work of fiction and, unfortunately, present work of reality, author George Orwell depicted three superstates rather than many separate countries, and one of those, Oceania, was always at war with one or the other of the remaining two (Eurasia or Eastasia).
"Since about that time, war had been literally continuous, though strictly speaking it had not always been the same war. For several months during his childhood there had been confused street fighting in London itself, some of which he remembered vividly. But to trace out the history of the whole period, to say who was fighting whom at any given moment, would have been utterly impossible, since no written record, and no spoken word, ever made mention of any other alignment than the existing one. At this moment, for example, in 1984 (if it was 1984), Oceania was at war with Eurasia and in alliance with Eastasia. In no public or private utterance was it ever admitted that the three powers had at any time been grouped along different lines. Actually, as Winston well knew, it was only four years since Oceania had been at war with Eastasia and in alliance with Eurasia. But that was merely a piece of furtive knowledge which he happened to possess because his memory was not satisfactorily under control. Officially the change of partners had never happened. Oceania was at war with Eurasia: therefore Oceania had always been at war with Eurasia. The enemy of the moment always represented absolute evil, and it followed that any past or future agreement with him was impossible."–'1984'.
In the novel, meant as a warning, NOT a blueprint, society has created citizens who aren't capable of telling fiction from fact. Things change constantly and so people can't trust even their own memories, which makes critical thinking impossible, and therefore the people easier to control.
This is represented at various points in the story by the allied and opposing superstates changing. Constant warfare is used to terrorize the citizens, which allows the one-party government to retain perpetual control over the people.
"Oceania has always been at war with Eastasia. Since the beginning of your life, since the beginning of the Party, since the beginning of history, the war has continued without a break, always the same war."–'1984'.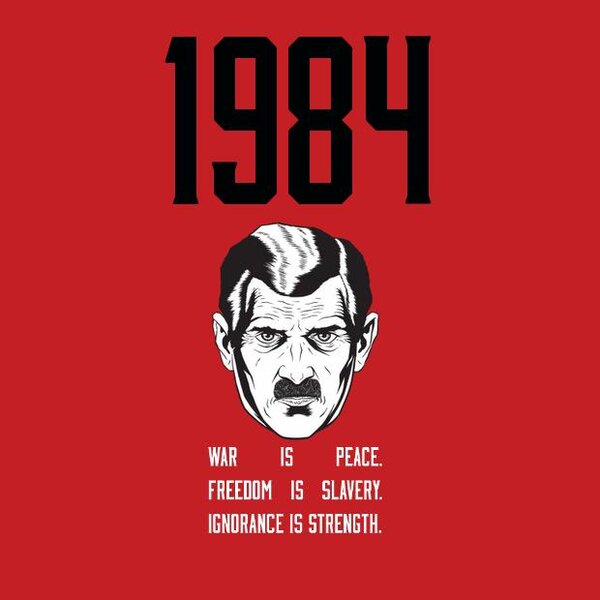 From 1941 to 1945, the United States of America (a Constitutional, or Representative, Republic) and the communist Soviet Union, along with Great Britain (a democracy [SIC], now known as 'pretty good and fading fast Britain') formed an alliance against the Axis powers of Germany, Japan and Italy.
On March 6, 2009, then U.S. Secretary of State Hillary Clinton (D is for disposing of bodies) presented Russia with a 'reset button'. democRATs loved muh Russia!
Then, during and after the 2016 U.S. Presidential election, Hillary tried to frame Donald Trump for her own Russian collusion (via a British spy). democRATs suddenly didn't love muh Russia.
In fact, after using Ukraine to run biological weapons labs and launder money for themselves, democRATs now want war with muh Russia.
We already had a decades long 'cold war' with Russia when it was a part of the Soviet Union (aka USSR aka Union of Soviet Socialist Republics aka СССР or in Cyrillic aka falsely known as 'Russian' [SIC] is Союз Советских Социалистических Республик which in Ukrainian is Союз Радянських Соціалістичних Республік or virtually identical)!
Kids grew up thinking that hiding under a school desk blocked nuclear radiation from bombs. Today those same kids take the vaxx and die of suddenly. So much for listening to the gubmint.
We also already had proxy wars with the USSR (Korea, Vietnam, Chicago on a weekend).
Not THAT Chicago! The one in Illinois, aka 'Chiraq'.
Want to know the truth? Good, because we are all about the truth here in the shed. A healthy dose of reality never hurts anyone. Unless, of course, you dropped a box of it off of a tall building and it landed on someone.
The truth is that communist China is sitting back and watching as Russia and Ukraine go at it with the West (NATO and some others) backing Ukraine. Then, when the West can't do that any more, they won't be able to stop China from invading Taiwan and THAT is when China will make its move on Taiwan.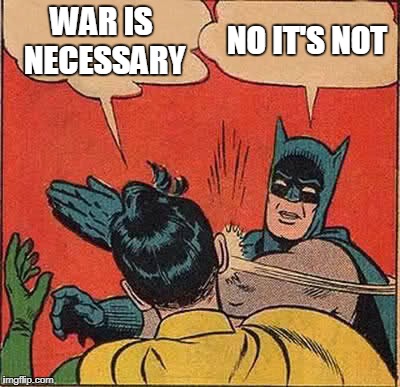 We are at the beginning of that now, as the tanks and planes Biden just promised Ukraine aren't real. We have to make them first and that will at least take months to do. At this rate, we will also eventually run out of what we need to defend ourselves too. This is all planned! The managed decline of the West.
Some in the USA rightfully feel that the Uniparty are always looking to be at war with someone. President Donald Trump kept them at bay for 4 years, the first POTUS in decades to not have a war.
But their blood-lust needed to be satiated. They want a forever war in Ukraine, just as covid is their forever virus. It is all about arms sales, or vaxx sales. And even if it doesn't last forever, they feel they will make out alright via war reconstruction contracts.
The funny thing is that they have been rubbing it in our faces all along, as leftists love to do. The name 'Zelensky'…it actually means 'green'.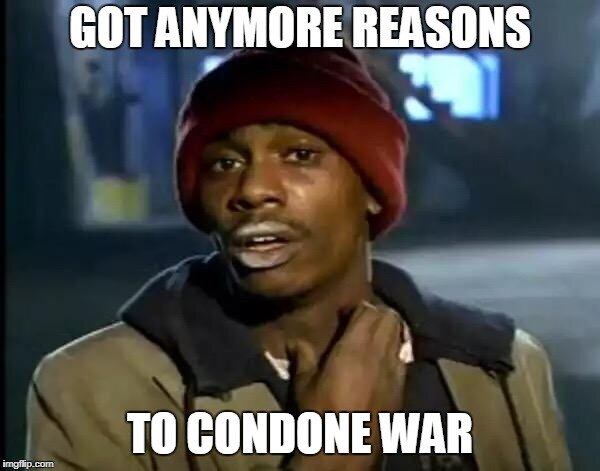 You can find us on social media here:
https://gab.com/MisterGoldiloxx
https://parler.com/MisterGoldiloxx
AND
https://gettr.com/user/realityshed
https://twitter.com/RealityShed
https://truthsocial.com/@RealityShed
NOTE: We post new content every day, and have a Comment section here in the shed (below every article), so please use it and help build the Reality community. If you enjoy our work please consider using the 'Buy Me a Coffee' donation link. Either way please bookmark us and help spread the word to family and friends. Thank you.
Paint And Math, Alt-Far-Left Now Claiming More Normal Things Are Racist While THEY Are Whitephobic and Numberphobic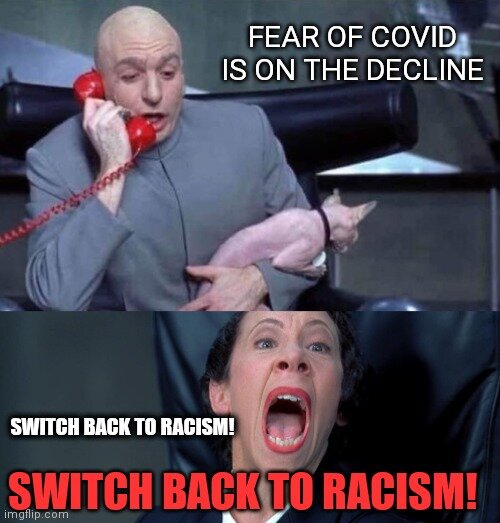 The globalist left will do anything they can to divide us. democRATs in the USA are guilty. One of their favorite areas for division (except in math because there it is racist) is in race. They always talk about it, and divide us by it, and pit us against each other using it. THAT is racist!
But they don't work alone, and that evil behavior isn't confined to the USA either. In Norway, their government is wasting time and money trying to decide if white paint is racist. White. Paint!
The University of Bergen, in Bergen, Norway (which is convenient), has decided to come out of the closet as a leftist tool and not a place of learning to fund a 'study' called "How Norway Made the World Whiter", which, despite the title, is actually about paint. Specifically 'titanium white paint' and how racist it is.
Paint.
Racist.
Seriously?!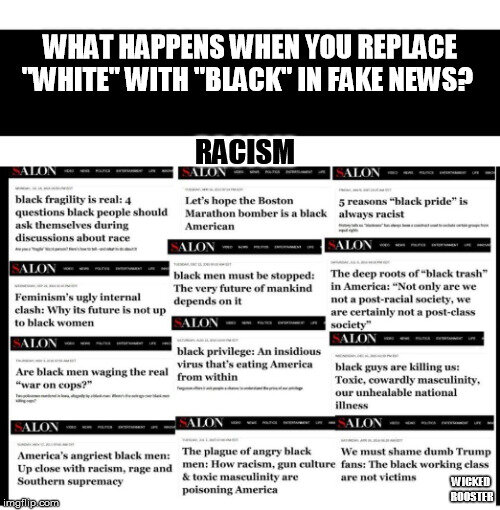 The only thing we have personally noticed about anything white (the color, not the person) is that it is harder to keep clean.
The study claims that "Whiteness is not only a cultural and societal condition tied to skin color, privileges, and systematic exclusion, but materialize everywhere around us."
Yet bleach companies are still allowed to advertise on TV.
And damn clothing, electricity, computers, straight hair, and virtually everything you use or do daily, because it is usually tied to some White person who either invented it or refined it to its current form.
They refer to the study as 'NorWhite' for short, and it claims that since Norway invented TiO2 (titanium dioxide), which then led to the paint pigment 'titanium white', so even though the country was never a colonial power they spread 'muh racism' in that way.
With paint. PAINT!
"Whiteness is one of today's key societal and political concerns," the study states. Only as another means of control over the population of the West. With Whites being just 16% of the global population (or 1 in every 7 people on Earth), they are the true minority. Math!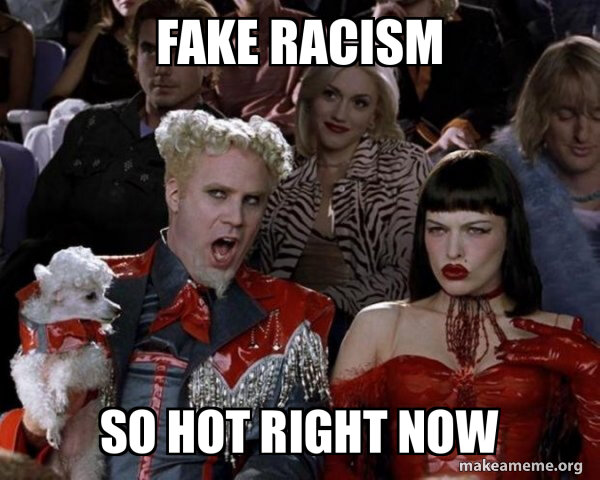 But wait, math is racist too…according to Vanderbilt, which is allegedly a university in Nashville, Tennessee, and some asshat communist fake professor, Luis Leyva, who is busy attacking Caucasians instead of 'learning' some future generations and whatnot.
In a paper he(?, what is a man?) titled "Undergraduate Mathematics Education as a White, Cisheteropatriarchal Space and Opportunities for Structural Disruption to Advance Queer of Color Justice" he decides to conflate 1+1 with his own communism to get 3.
Of course, the reception to his theory was positive as he delivered it at something called 'The Lavender Lecture' to 39 'alphabet group' undergraduates who themselves are DNA deniers and groomers (AKA not White and not heterosexual) belonging to 'Spectra', a group which sounds like a Bond villain not a math or student association (although it claims to be one).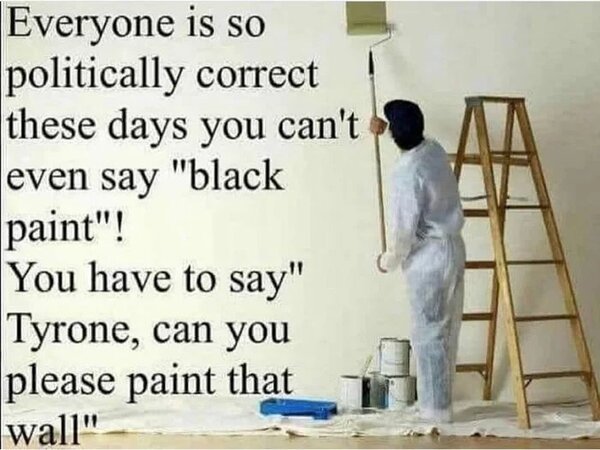 Their purpose, which is ridiculous, is to honor gay math and anyone practicing it, along with pushing CRT (Critial RaceIST Theory) and other communist hogwash.
Leyva, which sounds like a part of a woman's nether region (what is a woman?), believes there is oppression caused by "white supremacy and cisheteropatriarchy". Since neither thing exists, he(?) is wrong.
He claims that 'science, technology, engineering and mathematics' (STEM) education is anti-male and anti-anything-not-White, but ignores all of the women and non-Whites who went through that system and came out just fine.
The truth is that some just can't hack normal life. Tough titties!
Our own personal experience is that tests at all levels of education DO discriminate…against people who did not prepare for them. When we did not study, we got bad grades, and when we did study, we got A's. Easy-peasy.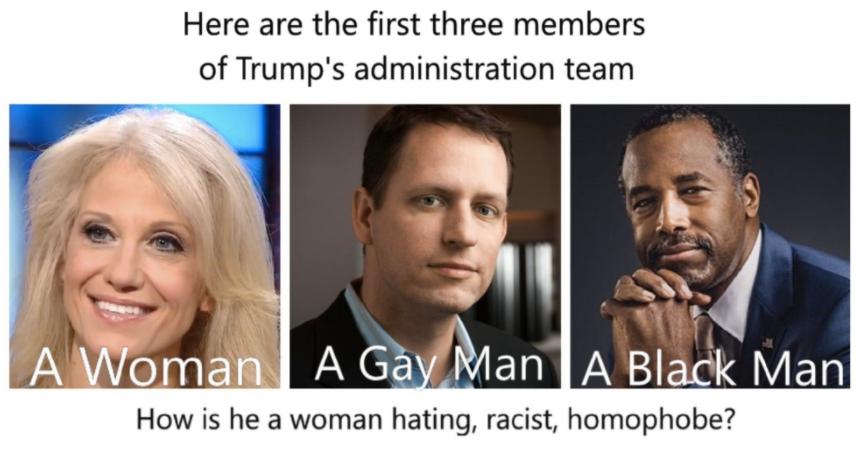 Math has nothing to do with your gender, sex or skin color. It simply doesn't care about any of that crap and laughs at you for thinking that it does. Listen carefully…you can hear math giggling.
Things are now so bad for non-Whites that they have to fake 'race crimes' and bigotry. And we aren't even talking about Jussie Smollett and his Nigerian-brothers fake MAGA attack, or the William Darrell 'Bubba' Wallace Jr. (White father, black mother) NASCAR garage door pull rope they called a 'noose'.
This shit is happening more and more often now. Even in Idaho(!!), which is 81.4% White, 13.3% hispanic (the upper left tip of the state borders Canada NOT Mexico!), 9.4% 'two or more races', 5.7% 'some other race alone', 1.4% asian, 0.7% black, and 0.1% Hawaiian or 'Pacific Islander alone'.
Just a friendly reminder that we in the shed are not racist, except against communists. We fucking hate them! Pointing out facts is not racist. Unless a communist does it, because then they aren't facts, they are lies and lying is racist. Say that three times quickly!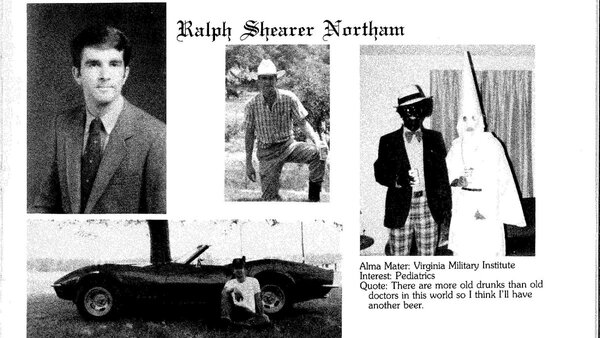 Recently, at Caldwell High School in Caldwell, Idaho, which is a great place for a school with that name, the words "White Power" were spray-painted on the side of the building.
White racists, right? Has to be! It happened just 2 days after the school held a 'Brown Pride' rally, because that is what schools are for in 2023…holding rallies about race. Fuck classes, let's have another rally!
According to Rex Ingram, the Caldwell Chief of Police, the message was actually put up by two rival hispanic gangs as intimidation. We know personally that painted messages have always kept us on our toes!
Anita Wilson, who was NOT in the rock band 'Heart', but who is the principal of Caldwell High School, said that the school has a gang problem and, as such, the dress code for that school is more strict than at others in the district.
Apparently the rally was held after hispanic supremacist Brenda Hernandez, possibly related to Nick FUENTES…maybe, was told to remove her 'Brown Pride' hooded sweatshirt one day.
Surveillance video of the night before the graffiti was found showed 8 people arriving in 2 cars and then painting while wearing black masks (which is and of itself is racist but could have been done because of 'the covid', or because of 'the spray-paint', or even because of 'the need to not be identified', or possibly all three reasons).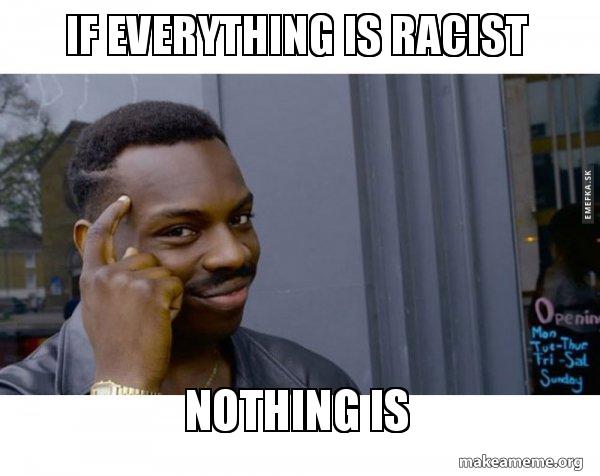 Ingram claimed "I am proud of the investigative effort given by our detectives in this matter, who quickly determined this incident to not be a hate crime." But it WAS a hate crime you motherfucker, against White people. For dismissing that you should not have your job you scumbag piece of shit racist. YOU are the kind of cop who gives all police a bad name, you bastard.
"Wow, tell us how you really feel MG?"
The problem with America, and the West in general, is too many fucking communists and not enough Patriots standing up to them and their commie-nonsense. We should actually be more racist. Rex Ingram for unemployment 2023. What a dick!
You can find us on social media here:
https://gab.com/MisterGoldiloxx
https://parler.com/MisterGoldiloxx
AND
https://gettr.com/user/realityshed
https://twitter.com/RealityShed
https://truthsocial.com/@RealityShed
NOTE: We post new content every day, and have a Comment section here in the shed (below every article), so please use it and help build the Reality community. If you enjoy our work please consider using the 'Buy Me a Coffee' donation link. Either way please bookmark us and help spread the word to family and friends. Thank you.