J.R.R. is 'Right Out', Rings of Power is Perfect For Those Who Always Felt There Was Too Much Tolkien in Lord of the Rings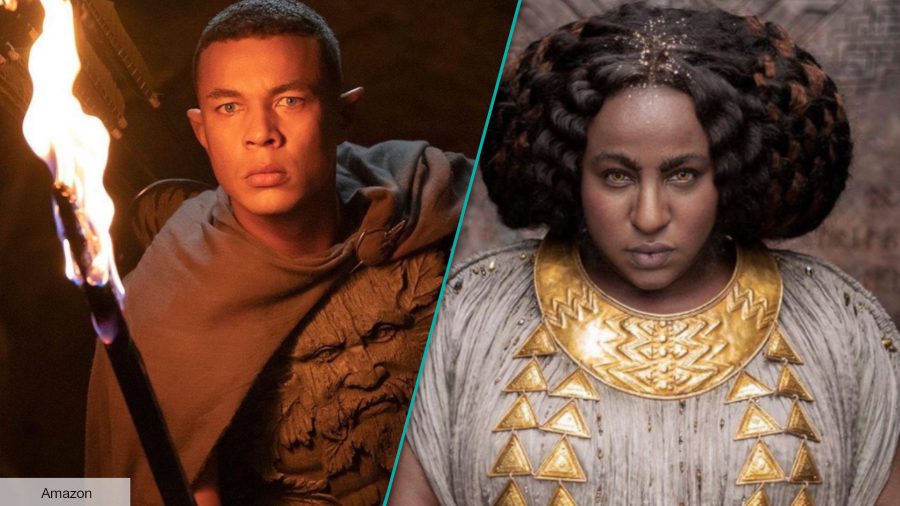 People with ZERO talent long had no options for expressing themselves, and since most of them were democRATs they finally used their Borg hive mind to come up with a scheme to steal the work of others (usually a book) and after changing it to suit their world view (communism) pass it off as the original work in a movie or on TV then gaslight so few people notice. This has nothing to do with black vs white, and everything to do with leftists intentionally ruining things they did not create AND also it only ever going in one direction on the race swapping. Black people are just (usually) their weapon of choice and one has to wonder why they insult non-whites with personalized knockoffs of white culture anyway and why that is readily accepted.
Which brings us to the upcoming Amazon streaming series 'The Lord Of The Rings: The Rings Of Power'[SIC] a prequel which has little to do with LotR and they know it. "It felt only natural to us that an adaptation of Tolkien's work would reflect what the world actually looks like" said one asshat (Lindsey Weber) involved in this crapfest. The only problem is Tolkien (a white British male philologist; expert on and inventor of languages) described HIS world, and you want to set the story in YOUR world.
Some online are rightly pointing out that this…thing…is only "vaguely connected" to Tolkien and that struck a chord with the fucknuts responsible as complete lying asshole Patrick McKay said "We don't feel that way. We feel like deep roots of this show are in the books and in Tolkien. And if we didn't feel that way, we'd all be terrified to sit up here." And that is utter bullshit. You have a left wing agenda to push and money to make, not a legacy to honor. McKay further lied by saying "We feel that this story isn't ours. It's a story we're stewarding that was here before us and was waiting in those books to be on Earth…" Damn right it isn't yours and if you REALLY felt that way you wouldn't have changed TOLKIEN's story you jerk. The show is D&D fan-fiction pretending to be Tolkien.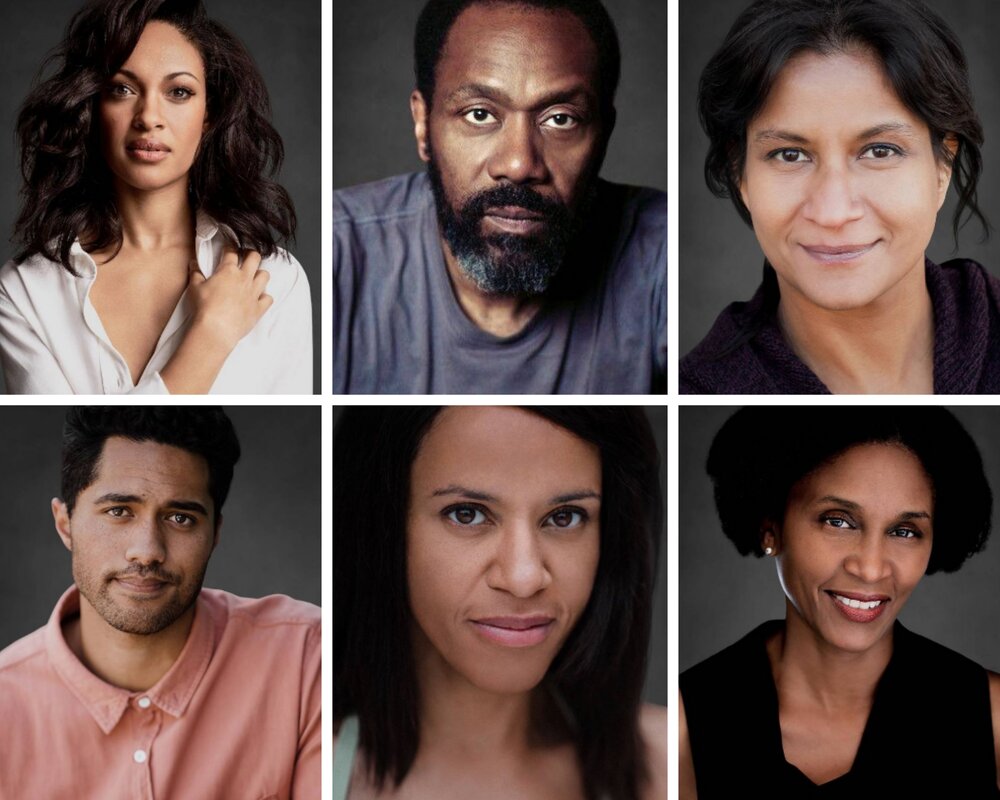 This isn't a new thing, although the race swaps weren't always for partisan political reasons as they are today. Other famous examples include 'About Last Night…' (1986) (which was originally a 1974 play 'Sexual Perversity in Chicago' about four Jewish people) then changed from an all-white movie cast to an all-black movie cast for 'About Last Night' (2014) the true horror of which is the casting of unfunny and always overly loud dwarf Kevin Hart that makes it so obscene (his CC commercials make us want to tear our hair out).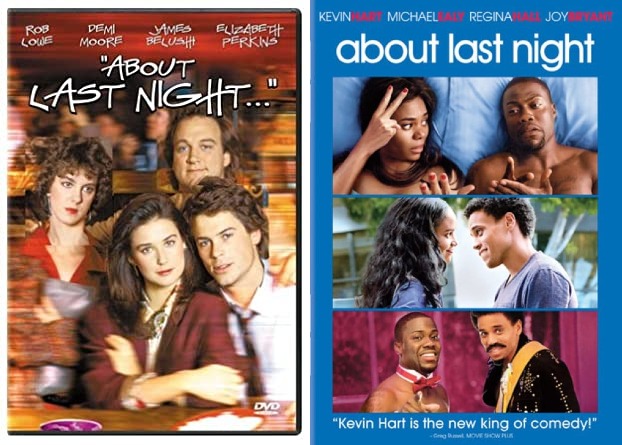 They had also already done 'The Odd Couple' (a 1965 play, then 1968 movie, then 1970-1975 TV show) about two white male friends forced to live together after divorces, changing it into 'The New Odd Couple' (1982-1983) with a black cast. Ironically that show starred Demond Wilson who became famous as Lamont Sanford (the son of Fred G. Sanford) on 'Sanford and Son' (1972-1977) which itself was a race-swap remake of a British show called 'Steptoe and Son' (1962-1965 in B&W, and 1970-1974 in color).

It even creeped into comic books where some real brainiacs decided to marginalize Peter Parker as Spider-Man at Marvel and bring in an afro-hispanic named Miles Morales as Spider-Man. We in the Shed would have NO issue with such a character being introduced with a unique powerset (say any other radioactive bug) and NOT named Spider-Man. Just admit you have no ability to create instead of stealing and ruining. Then they took a further dump and made the "Spiderverse" which includes an endless array of spider enhanced beings so that nobody is special since everyone is special. The ultimate example of participation trophy level writing.
And just a few days ago it was announced that another Wizard of Oz race swap was coming from the maker of 'Black-ish', as if 'The Wiz' (1978, which starred Dianna Ross and Michael Jackson) wasn't enough. And don't get us started on Annie (2014) which ripped off the 1982 film based on the 1905 comic strip. We also already talked about the 'black superman' in the works at WB (from a known no talent black racist).
Lost on the MSM and other sites promoting this Amazon clusterfuck is that what the show tells us, obviously, is that after this PREQUEL there was a genocide in Middle Earth as by the time of the Lord of the Rings there were no black hobbits or elves or other such things. But for now pre-LotR FICTIONAL 'Middle Earth' is 'diverse'[SIC] and REAL communist China still is not. Well done leftists! Nobody objects to non-whites in movies OR being lead actors in same, just come up with your own stuff. How difficult is that? Obviously very difficult since you can't do it. Yet when it goes the other way (say early Rock 'N Roll) it is labeled as cultural appropriation. If only you had something good for us to ruin…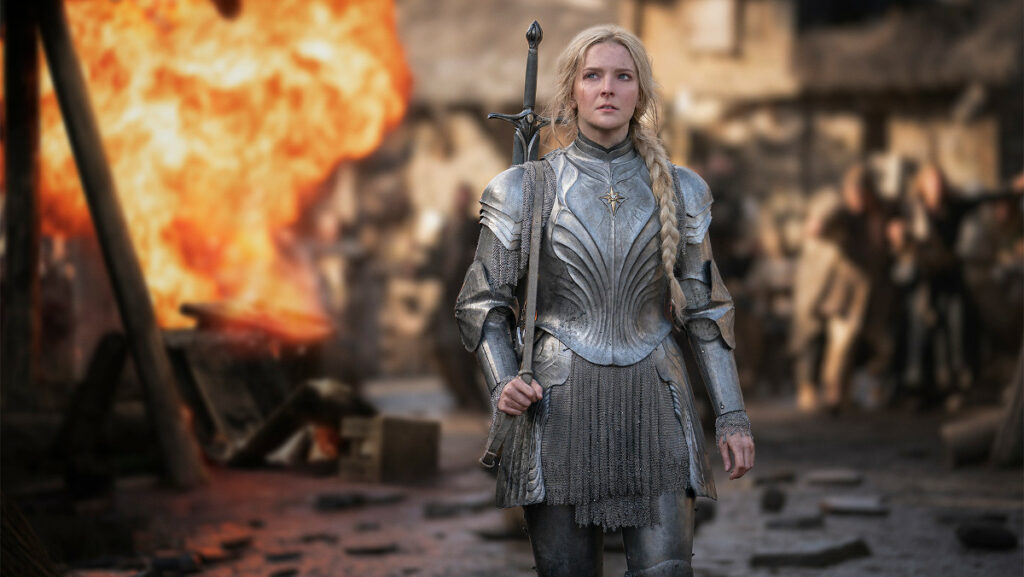 We wish this was the only problem with Rings of Power. Just as Peter Jackson did in LotR by changing Arwen Undómiel (Liv Tyler) into a warrior, needlessly stealing Frodo's masculinity at the Ford of Bruinen (AKA the Ford of Rivendell) when HE defied the 'Black Riders', RoP is turning Galadriel into a warrior. Ugh. For 'Rings of Power' we blame Tolkien's family as when they sold the rights they could have put in stipulations preventing this travesty, but they went the money grab route instead. And to them we quote in Orcish "Ugluk u bagronk sha pushdug Saruman-glob bubhosh skai", and so is your mother.
You can find us on social media here:
https://gab.com/MisterGoldiloxx
https://parler.com/MisterGoldiloxx
AND
https://gettr.com/user/realityshed
https://twitter.com/RealityShed
https://truthsocial.com/@RealityShed
NOTE: We post new content every day, and have a Comment section here in the shed (below every article), so please use it and help build the Reality community. If you enjoy our work please consider using the 'Buy Me a Coffee' donation link. Either way please bookmark us and help spread the word to family and friends. Thank you.
Shirley And Wednesday And The Borg Queen, As Immune Systems Begin To Fail Due To Vaxx Alt-Far-Left Normalize Deaths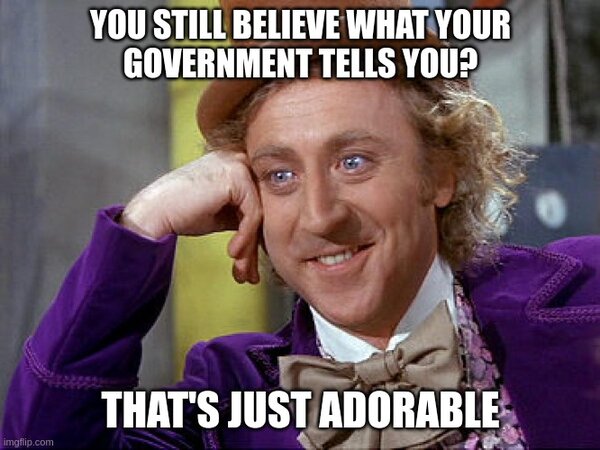 In the last week we have lost three famous actresses very quickly. Cindy Williams died first, on Wednesday, January 25, 2023, with her family announcing it on Monday, January 30, 2023. She was 75, and is survived by her two children (a son and a daughter). The stated reason is a brief illness.
"The passing of our kind, hilarious mother, Cindy Williams, has brought us insurmountable sadness that could never truly be expressed. Knowing and loving her has been our joy and privilege. She was one of a kind, beautiful, generous and possessed a brilliant sense of humor and a glittering spirit that everyone loved."
Her first credits are for a 1969 TV show appearance and a 1970 movie, and she worked in TV until 2016, and in movies until 2020. She was in the 1973 George Lucas movie 'American Graffiti', and her most famous role was as Shirley Feeney in 'Laverne & Shirley' from 1976-1983 (8 seasons, 158 episodes).
Cindy became pregnant in real life as Season 7 ended and the show refused to work with her around her pregnancy, insisting she work on her due date! She left after 2 episodes in Season 8 (of 22 that year) and filed a $20 million lawsuit. It was settled out of court.
As a side note, Michael McKean (who played Lenny) is the last cast member of 'Laverne and Shirley' left alive. The two leads (Penny Marshall and Cindy Williams), his running mate David L. Lander (Squiggy), Eddie Mekka (Carmine Ragusa aka The Big Ragu) as well as the older actors (who played Laverne's father and the girl's landlord / later Laverne's stepmom) are all dead now.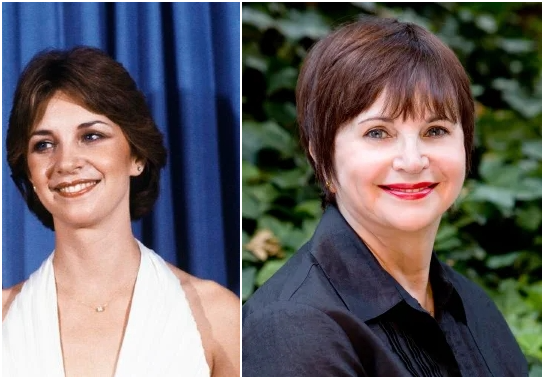 Just a few days later, on Saturday January 28, 2023, Lisa Loring who played Wednesday Addams on 'The Addams Family' TV show (1964-1966, 2 seasons, 64 episodes) died.
A family friend described Lisa's death as coming after a "massive stroke" caused by hypertension. She was 64. She had two daughters, and they held her hands as she died in the hospital. She had been on life support for 3 days before the decision to remove it.
Author Laurie Jacobson, a personal friend, said Lisa "suffered a massive stroke brought on by smoking and high blood pressure".
Actor Butch Patrick, who achieved fame on 'The Munsters' (1964-1966, 70 episodes, ratings slightly higher than Lisa's similar show) as Eddie Munster, said "I was in her company just a few weeks ago. I know she was very weak." He also said they had worked with each other many times and were close friends.
Loring acted from 1964, starting with one episode of 'Dr. Kildare', until a movie in 2015, but other than the show that made her famous, her next longest acting job was the daytime soap opera 'As The World Turns' (7 episodes).
She also worked as a makeup artist (3 movies) and writer (1) in porn, even meeting her eventual 2nd husband (of 4), Jerry Butler, on the set of one such movie in 1986 (she wrote and did makeup on that movie).
Similar to Cindy's most famous TV show, with Lisa's death, John Astin (92, birthday March 30), who played her father Gomez Addams, is the last surviving cast member of The Addam's Family.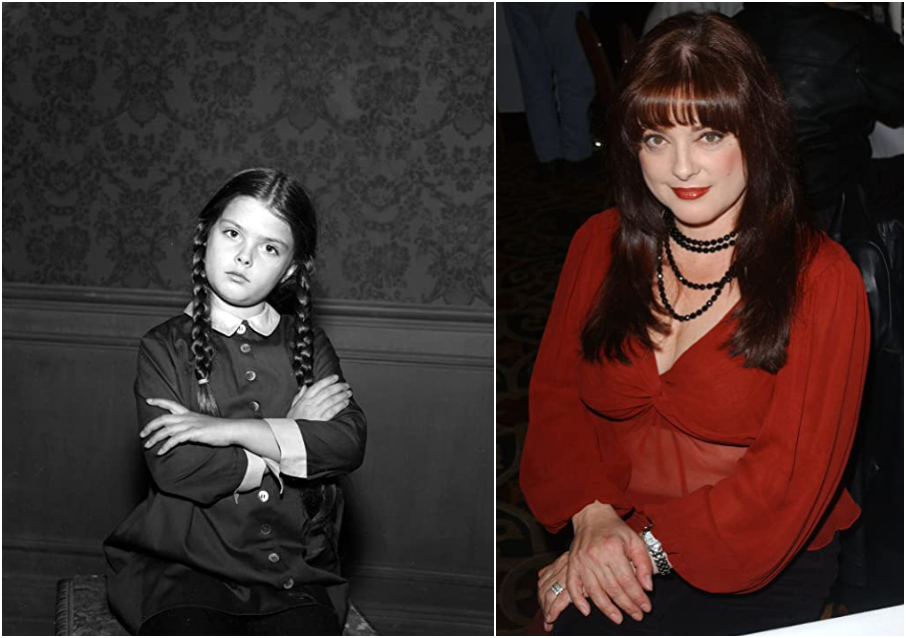 Then news broke that Annie Wersching died at 45 on Sunday, January 29, 2023. She is best known for 'The Vampire Diaries' (2 seasons, 18 episodes), '24' (2 seasons, 37 episodes, playing an FBI agent), and 'General Hospital' (80 episodes).
She had just become the third actress to portray the Borg Queen when she appeared in the 2nd season of Star Trek: Picard (2022). That character had originally been played by Alice Krige in the movie Star Trek: First Contact (1996), then in 3 episodes of the TV show Star Trek: Voyager (1999-2000) by Susanna Thompson.
Annie's first (Star Trek: Enterprise) and last (Star Trek: Picard) acting jobs were within that same overall franchise. Picard is woke garbage, which we do not watch, but we have seen her in other things and enjoyed them.
Annie and her husband, actor Stephen Full, had three sons according to some sources, although two are only ever named, so it might be 2. Full said that when he took their kids to run errands that… "As I drove our boys, the true loves of her life, down the winding driveway and street, she would yell BYE! until we were out of earshot and into the world. I can still hear it ringing. Bye my Buddie. 'I love you little family…'"
Of their loss he said, "There is a cavernous hole in the soul of this family today. But she left us the tools to fill it. She found wonder in the simplest moment. She didn't require music to dance. She taught us not to wait for adventure to find you. 'Go find it. It's everywhere.' And find it we shall."
Annie was diagnosed with an unspecified type of cancer in 2020, then later took the vaxx shots. She also continued to work after the diagnosis anyway.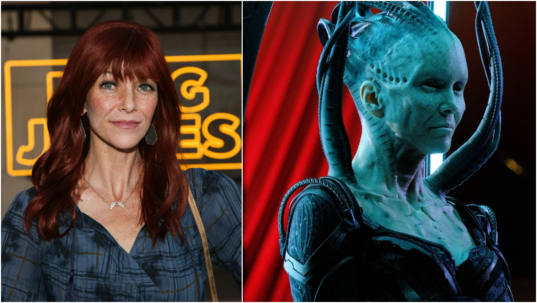 We will go over these now from youngest to oldest at death. Wersching is the only one we know for certain that took vaxx shots. The argument we saw made regarding that and her is there is no way to prove the vaxx had anything to do with her death as the cancer diagnosis came first. Hogwash!
The vaxx is NOT a vaccine, and the mRNA shots are designed to change your DNA to destroy your natural immune system (at the rate of 3-6% monthly, and it never comes back either), which makes it more likely that things we used to recover from we now never will. Cancer is one of those things.
Real vaccines, if we can even develop them (we still don't have one for the common cold, or AIDS), take 10 years on average. They also go through rigorous testing to make certain they are safe. Vaxx shots took 9 months, which is operation ludicrous speed, NOT warp speed! And there were NEVER proper clinical trials!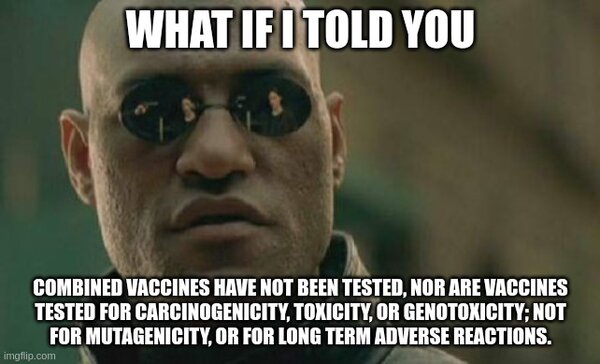 As for Lisa Loring, smoking certainly isn't healthy for you, but it also isn't an instant death sentence. Not like shots that damage your immune system on purpose anyway. Did she have those? We don't know.
The same goes for Cindy Williams. But her 'brief illness' raises all kinds of alarm bells.
Those on the left are still pushing vaxx as safe even as people who took it drop dead from 'suddenly'. They also claim that we who are anti-vaxx, which is NOT the same as anti-vaccine, can't prove these people died from the vaxx.
Not trying to. But you can't prove they did not die from it.
What we are saying, and it is provable, is that, according to government numbers, most people have had at least one shot AND that, since those started, people are dying earlier and younger and from things that they could fight off before with the help of their natural immune system.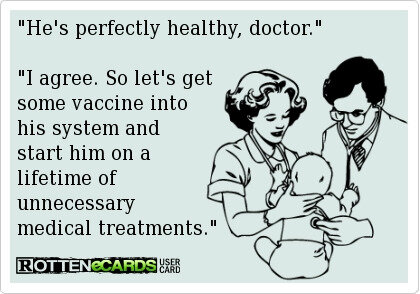 They mock us as stupid for our beliefs, just as we warned against doing with them. Leftists are dangerous because they are evil and insidious. They steal elections then tell you they are like normal elections were before 2020, which is bullshit…just like vaxx being safe.
Meanwhile, we are dangerous for a very different reason: we are patriots being backed up against a wall. 45 year old's dying of cancer. 64 year old's having massive strokes. 75 year old dying of 'brief illness', which might become the new 'suddenly'. No.
What the globalist left have done to us can never be forgiven and should never be forgotten. Nobody can ever die again after 'the covid' vaxx was released in 2020 without us wondering if that is what did them in.
This article is meant as a celebration of life. A remembrance of three wonderful actresses and likely human beings as well. It is also meant as a warning to those who kill to push an agenda and are then dismissive of their victims.
Remember that these three ladies all had one main thing in common, and that was they all enjoyed entertaining us. We will always have those memories available to us as long as their movies and TV shows are still around.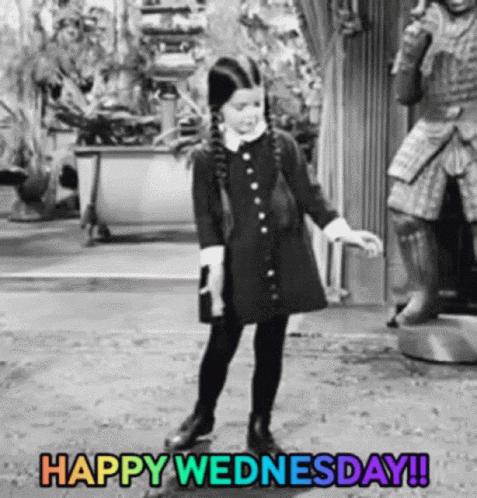 You can find us on social media here:
https://gab.com/MisterGoldiloxx
https://parler.com/MisterGoldiloxx
AND
https://gettr.com/user/realityshed
https://twitter.com/RealityShed
https://truthsocial.com/@RealityShed
NOTE: We post new content every day, and have a Comment section here in the shed (below every article), so please use it and help build the Reality community. If you enjoy our work please consider using the 'Buy Me a Coffee' donation link. Either way please bookmark us and help spread the word to family and friends. Thank you.
Reality Shed's Weekly Meme Diary (WMD), November 20 2022 to January 28 2023…The Longest Week Ever!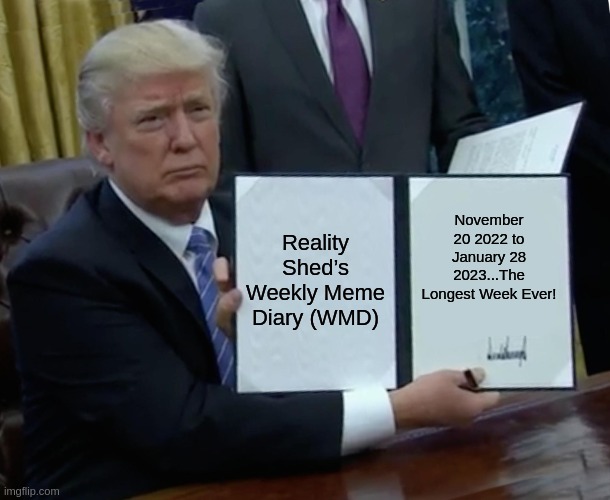 We had that top picture done ahead of time, to celebrate then fairly new Twitter owner Elon Musk re-activating President Donald Trump's account there, but didn't end up doing many memes so did do the WMD, and as such had to re-do it for this post.
We've cut back on our socialIST media posting so we don't do as many memes, done now just when we need them for an article and can't find one. So we put this off for a long time, and now here it is.
2022
BEGIN WEEK
November 20, Sunday TO November 23, Wednesday
none
November 24, Thursday
Dude steals BILLIONS and is still running around free. Bankman-Freed NOT Bankman-Fried. What a country!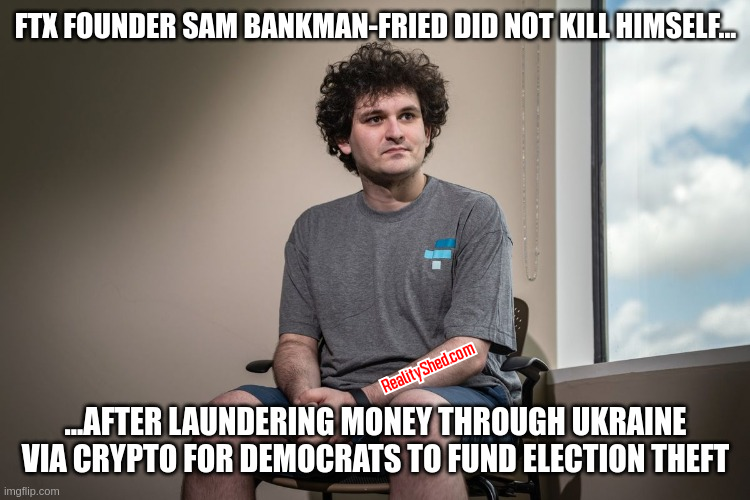 November 25, Friday AND November 26, Saturday
none
END OF WEEK
BEGIN WEEK
November 27, Sunday TO December 01, Thursday
none
December 02, Friday
Jackass movie director hates on his own race AND own movie. This article needed a two-fer!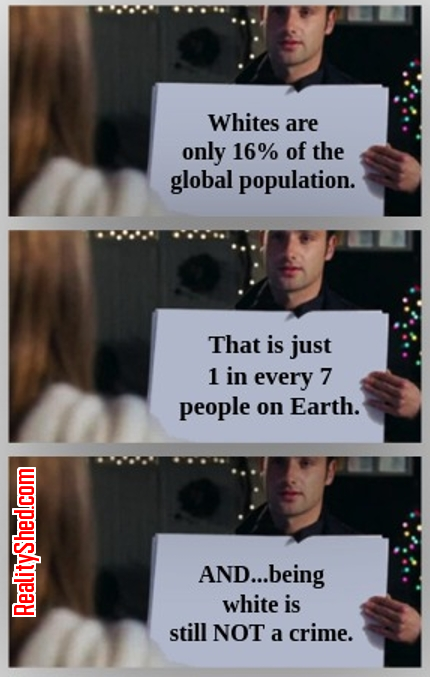 …part 2.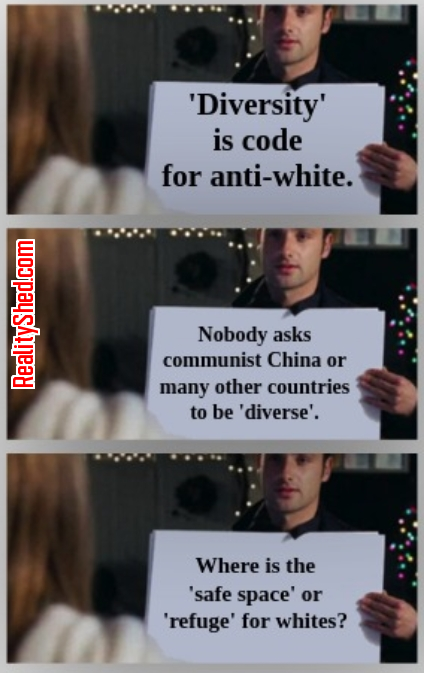 December 03, Saturday
none
END OF WEEK
BEGIN WEEK
December 04, Sunday
Elon Musk knew he was in danger, and got his "I didn't kill myself if they say I killed myself!" out of the way early. The globalist left REALLY hates free speech!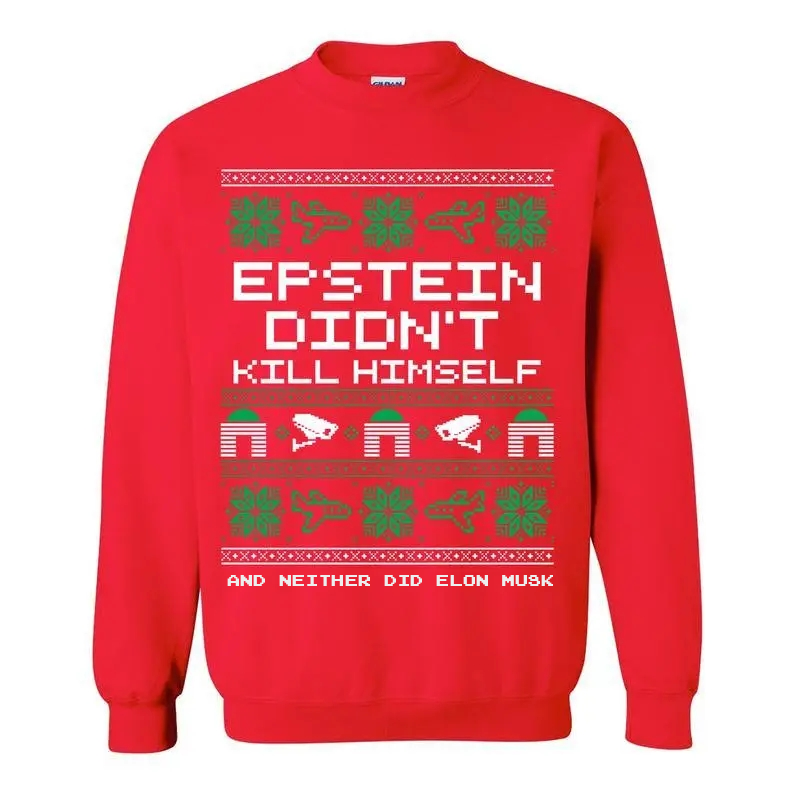 December 05, Monday TO December 10, Saturday
none
END OF WEEK
BEGIN WEEK
December 11, Sunday TO December 14, Wednesday
none
December 15, Thursday
Warner Bros. Discovery hired an admitted pedophile to run a movie division aimed at kids and adults who wish they were still kids (at least sometimes).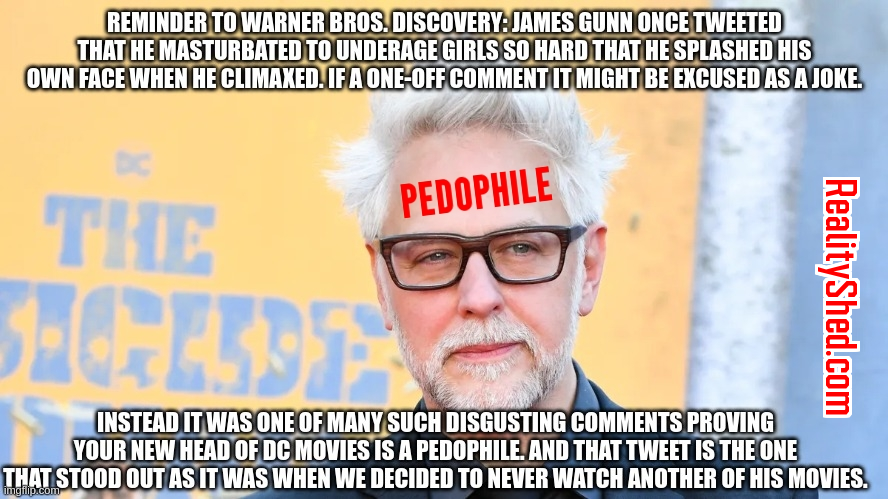 December 16, Friday AND December 17, Saturday
none
END OF WEEK
BEGIN WEEK
December 18, Sunday TO December 20, Tuesday
none
December 21, Wednesday
This once was never used in an article. We created it just to post on socialIST media sites after seeing a headline.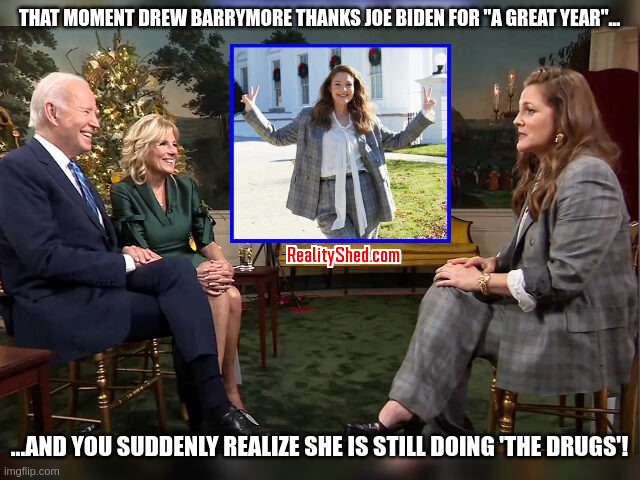 December 22, Thursday
Admittedly lazy effort, just merged Bomb-Cyclone weather map over top of an image of three horrible people to sell a joke about them giving back money they stole. Criminals never give back money they steal!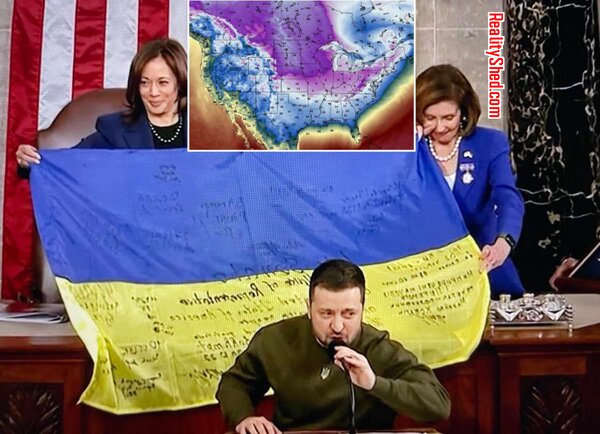 The 2nd meme from same article took more time. We had to track down the magazine covers, then at least tried to match the rotation of the pictures 'Pam' was holding.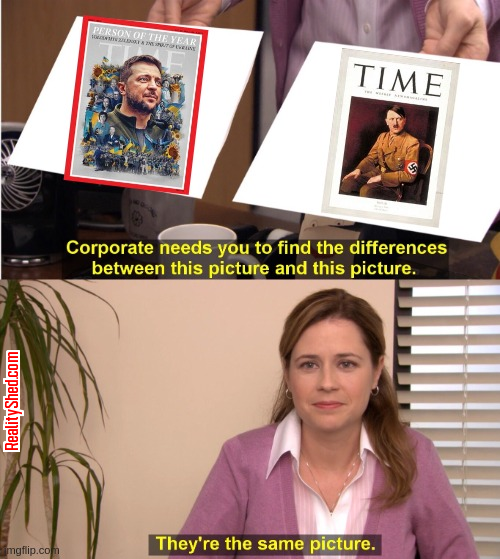 December 23, Friday
Two for this article as well. Fuck covid amnesty. Fuck illegal alien amnesty. Fuck election theft amnesty when that comes up too.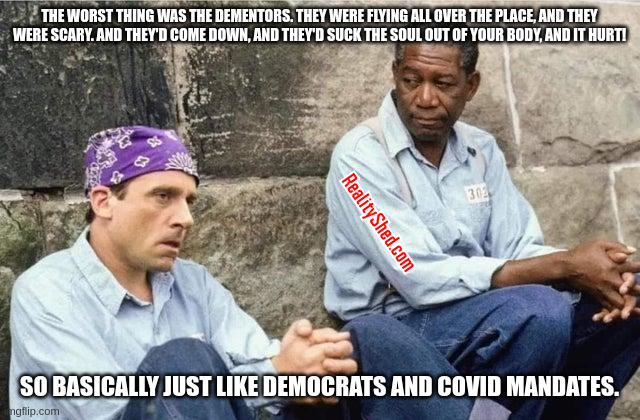 Tim Robbins is a talented pretender. Good enough to make a comfortable living at it. Despite coming around on THIS issue, he is still a communist at heart.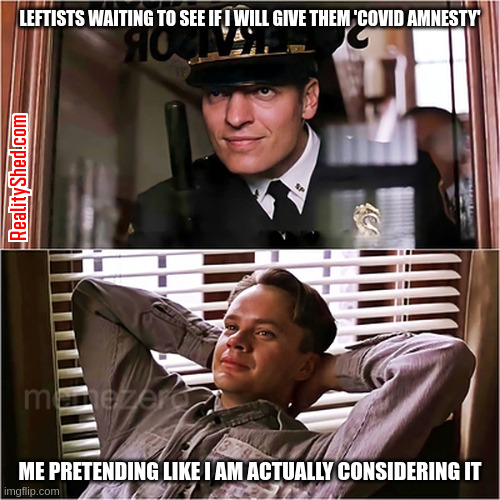 December 24, Saturday
none
END OF WEEK
BEGIN WEEK
December 25, Sunday
It is one thing to encourage and even bring in (by plane) illegal aliens to live among the rest of us, but when she gets some sent to her current 'public housing' home Kamala freaks out.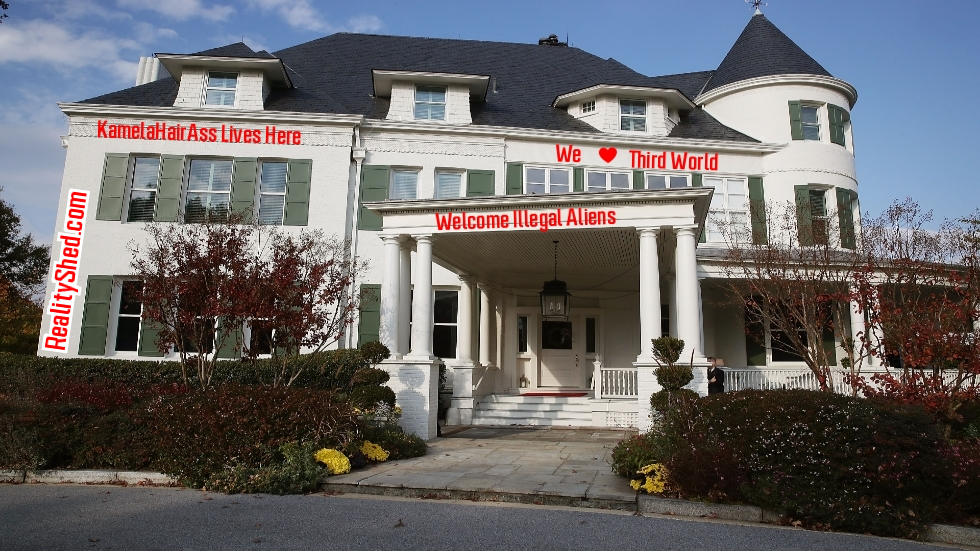 December 26, Monday
none
December 27, Tuesday
We had been playing around with a FREE online graphics site called LunaPic and when we needed a picture of an iguana in a Tesla and for some reason couldn't find one…we made one.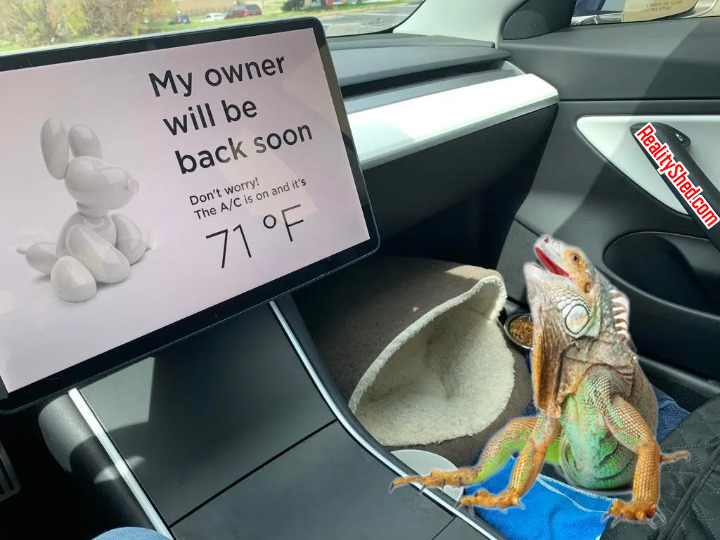 December 28, Wednesday AND December 29, Thursday
none
December 30, Friday
Groomer Motors (was known as General Motors when they still made cars) decided to changes business models.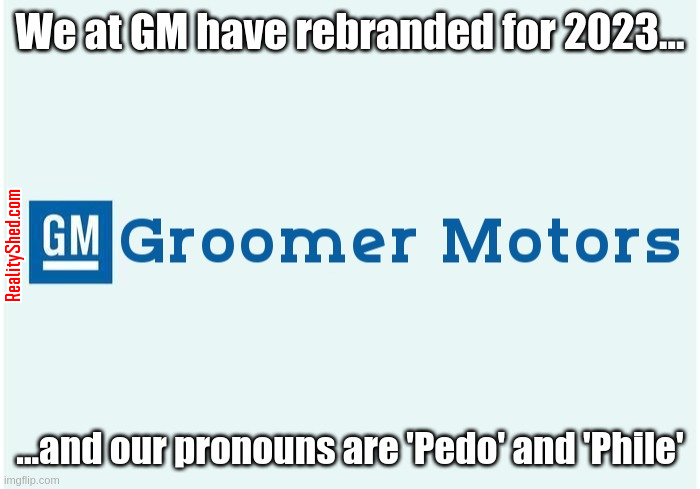 December 31, Saturday
none
END OF WEEK, AND END OF YEAR…JINX!
2023
BEGIN WEEK
January 01, Sunday TO January 07, Saturday
none
END OF WEEK
BEGIN WEEK
January 08, Sunday
none
January 09, Monday
Two for this article as well. At some point, all Democrats were replace with democRATs (aka communists) and nobody noticed. Print the flier off and help spread the word.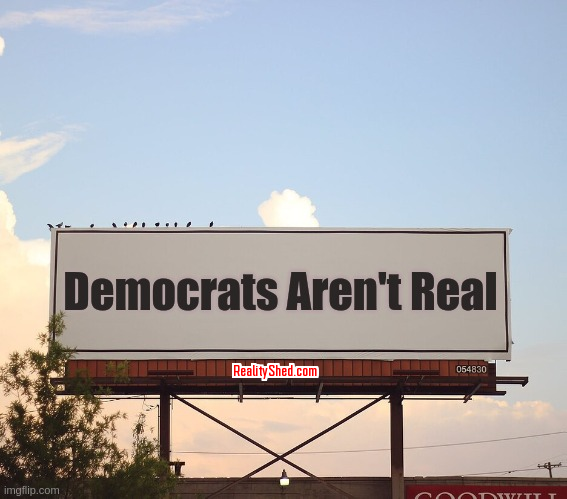 If you can afford to put up a billboard, have at it!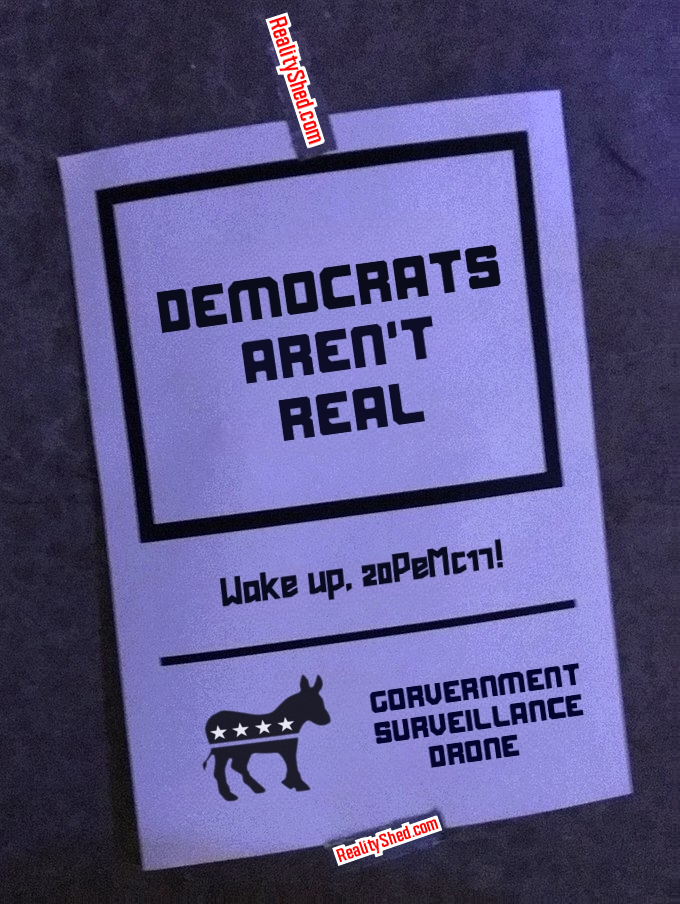 January 10, Tuesday
none
January 11, Wednesday
Globalists are trying to convert us to devices they can turn off remotely. They can already turn off electric cars and home AC.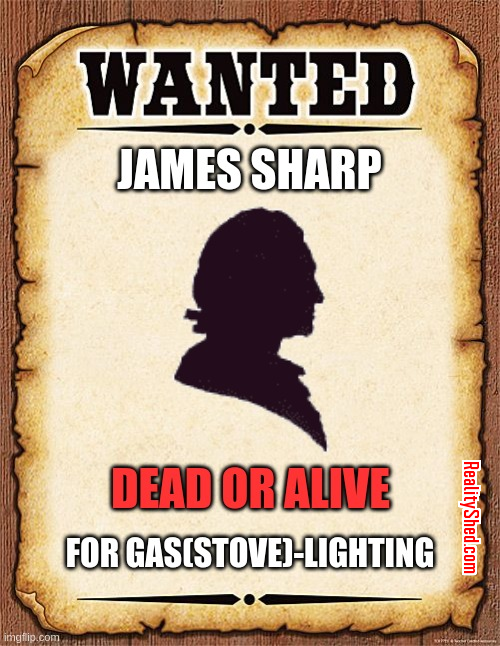 January 12, Thursday TO January 14, Saturday
none
END OF WEEK
BEGIN WEEK
January 15, Sunday AND January 16, Monday
none
January 17, Tuesday
Change still seemed possible here. Mike Lindell and Harmeet Dhillon are both good people. Some have attacked Mike for his prior drug use, and Harmeet for being a Democrat at one time. Donald Trump and Ronald Reagan were Democrats at one time too, and lots of people have used drugs (and some of us have not). What we are today is what matters!
That said, we are now stuck with RINO Mitch McConnell in the Senate, and RINO Kevin McCarthy in the House (with his 54% Liberty Score conservative rating), and with RINO Ronna ROMNEY McDaniel at the RNC. Three straight elections worse than they should have been, and two that were stolen, and our party elite puts the same people who failed back into power.
The final vote was held on January 27, and with 85 needed to win the totals were COronna 111, Dhillon 51 and Lindell 4.
Do NOT donate to the RNC (controlled by Ronna) or also the Senate and House campaign groups. Vet candidates for yourself and send directly to them, and for God's sake don't use 'WinRed' because they will give your info to RINOs who will never stop contacting you. We used that service in 2020 and still regret it!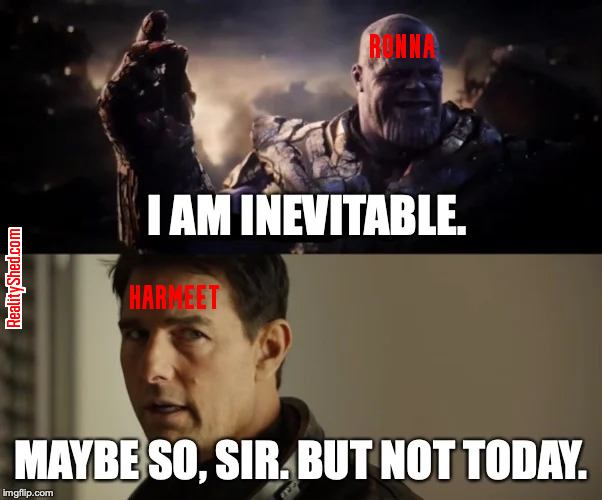 January 18, Wednesday TO January 21, Saturday
none
END OF WEEK
BEGIN WEEK
January 22, Sunday TO January 28, Saturday
none
END OF WEEK
Our prior three WMD meme pack efforts are HERE, HERE and HERE.
A few of these were made using imgflip.com (they are watermarked as such).
We also like picfont.com for watermarking, and picresize.com for optimizing meme size.
You can find us on social media here:
https://gab.com/MisterGoldiloxx
https://parler.com/MisterGoldiloxx
AND
https://gettr.com/user/realityshed
https://twitter.com/RealityShed
https://truthsocial.com/@RealityShed
NOTE: We post new content every day, and have a Comment section here in the shed (below every article), so please use it and help build the Reality community. If you enjoy our work please consider using the 'Buy Me a Coffee' donation link. Either way please bookmark us and help spread the word to family and friends. Thank you.
Unfortunate German Last Name?, NFL World And Alt-Far-Left MSM Go Bonkers Over Carolina Panthers Hiring Frank Reich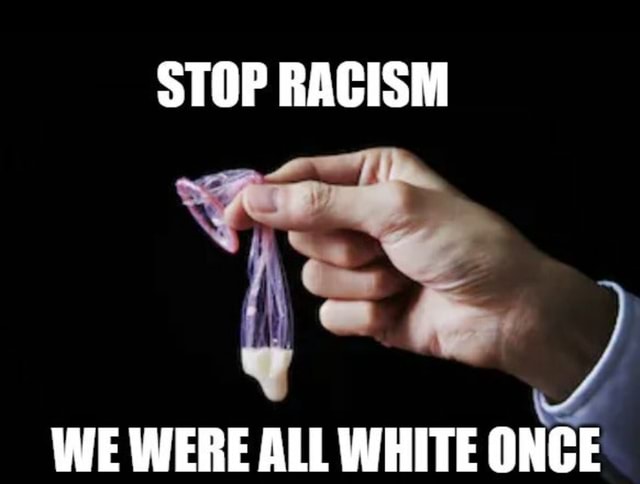 We won't name it but there is a click-bait site with a cutesy name specializing in a particular subject (not politics) that shows up in searches all of the time and they add 'world' (or 'twitter') to the end of whatever their topic is, likely to make it sound more important, so we thought we'd try it just this once…or 7437 times. We'll see. It depends.
It has been just 2 years since the BLM movement (we say it that way because it sounds like taking a shit, and it is a proven Marxist front group, so fuck them) led riots all over the USA with their ANTIFA running buddies. One big commie bunch wearing two uniforms for the illusion of separation.
Our standard disclaimer, which we realize regulars now know by heart…we are not racist and hate no person, except communists and the communist adjacent. Fuck them too.
Most seem to think it is perfectly normal today, after the terrorism of 2020, to see black people in 80% of the commercials on TV. This despite being approximately just 13% of the U.S. population, and black males being just under half of that, at roughly 6% or about 1 in every 17 people in the USA.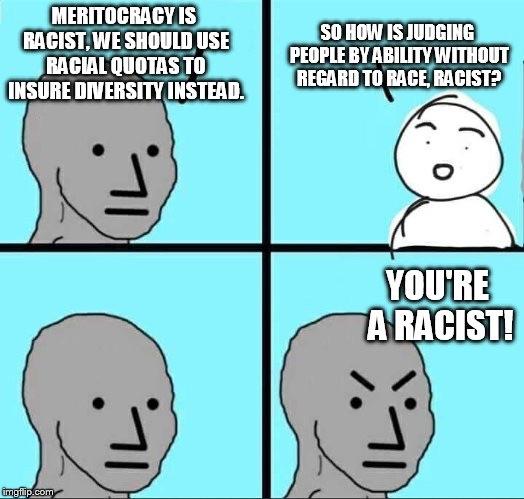 The first black player in professional football is believed to be Charles Follis, a fullback on the Shelby Blues in 1904. That team played in the Ohio League from 1900-1919, which then became the American Professional Football Conference (APFC) with 14 teams in Ohio, Indiana, Illinois, Pennsylvania, Michigan and New York, which turned into the American Professional Football Association (APFA) in 1920, and then the National Football League (NFL) in 1922.
In 1926, blacks reached a high of 5 players in the NFL, then all of them left the league as 5 teams disbanded and the players from those teams were dispersed around to the remaining teams. From then until 1944, blacks sporadically played for various teams.
Then, in 1945, the Rams moved from Cleveland, Ohio, to Los Angeles, California, and local government insisted they sign at least one black player in order to lease the Los Angeles Coliseum. Other teams then began signing black players too.
Now, in 2023, the NFL has 68% black players, which is 55-62% higher representation than they should have. There should be BY THE LEFT'S OWN STANDARD about 7 black players per team, NOT the 38 we have.
The other thing pushed in ads today is black man / white woman couples. We developed a new drinking game, so play along with us while watching TV (or a steaming service with ads) and try to find a commercial without a black person in it, or a couple that isn't as described above.
See how many commercial breaks it takes to find that, and when you do, then take a drink.
You will never get drunk that way. It simply is not possible…in 2023.
See disclaimer… These are just facts, so if those offend you, there are plenty of other sites to scurry off to which will tip toe around such things.
Speaking of facts, the word 'reich' actually means realm, but is usually taken to mean kingdom or empire. Most associate it with World War II, because…movies and TV. We do not see it that way.
What this is really all about is leftists being upset that Steve Wilks, the interim Head Coach (HC) of the Panthers, wasn't hired full time after going 6-6, which according to them meant he should have been given the job he took over after Matt Rhule was fired for starting the season 1-4.
Wilks is black. If a white HC went 6-6 they would not be defending him. That makes THEM racist.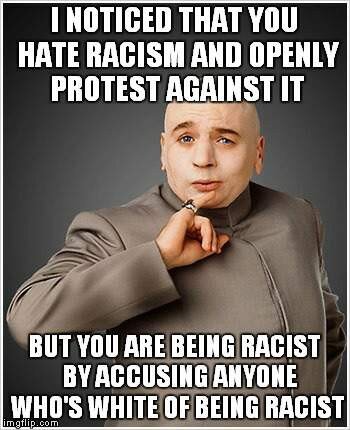 Instead of Wilks, the Panthers instead hired former Indianapolis Colts HC Frank Reich, who also played QB for them in their first season in the NFL.
After being a QB for 13 seasons over 14 years (he missed 1987 due to injury) and going 5-15 in 20 starts (HOFer Jim Kelly was the #1 QB for the Buffalo Bills at the time), Reich got into coaching.
He served as Intern, Offensive Assistant Coach, Quarterbacks Coach, Wide Receivers Coach, and Offensive Coordinator for the Colts, Cardinals, Chargers, and Eagles before his 4.5 years as HC of the Colts.
Reich's record there was 10-6 in 2018 (then 1-1 in the playoffs), then starting QB Andrew Luck abruptly retired at age 29(!) because of various injuries he said made daily life WITH football painful. We hope his life is better now away from football, but we are certain he misses aspects of it.
The Colts dropped to 7-9 in 2019 without him. Then back to 11-5 in 2020 (0-1 in playoffs), then 9-8 in 2021, and then Reich was fired when 3-5-1 during the 2022 season. His replacement went 1-7 the rest of the way (winning his first game and losing 7 straight to end the season).
We see sites and articles claiming Reich is 41-40-1 overall, but those seasons actually add up to 40-33-1 along with 1-2 in the playoffs for 41-35-1 overall. We are not sure where those 5 phantom losses are coming from since he was never a HC before 2018!

Regardless, Wilks was NEVER promised the job on a permanent basis. That is the nature of the game and the league. Nevertheless, leftists keep making the same claim, that he got "the team into playoff contention".
Carolina plays in the NFC South and 3 of the 4 teams went 7-10 this season, while the division was won by the Tom Brady led Tampa Bay Buccaneers at 8-9 (Tom's first losing season in 22 years). EIGHT WINS AND NINE LOSSES! And the Bucs still made the playoffs.
This was a bad division, and Wilks coached Carolina to .500 after taking over, but that isn't a winning record and they did not make the playoffs. Close only counts in horseshoes and hand grenades.
Doug Wigdor is the lawyer for Wilks representing him in the pending racial discrimination case against the NFL involving Brian Flores, formerly HC of the Miami Dolphins.
Doug is obviously a racist jackass, saying that "We are shocked and disturbed that after the incredible job Coach Wilks did as the interim coach, including bringing the team back into playoff contention and garnering the support of the players and fans, that he was passed over for the head coach position by David Tepper. There is a legitimate race problem in the NFL, and we can assure you that we will have more to say in the coming days."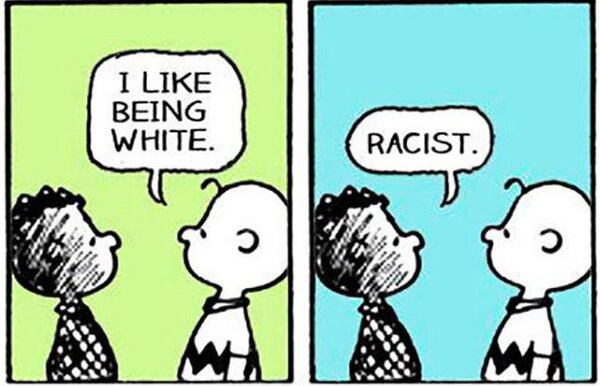 The race problem is that too many black people want the world handed to them on a platter. Even after going 6-6. Leftists actually called that "impressive work".
Some are saying the Panthers will be added to that existing lawsuit over hiring practices. You can sue anyone for anything at any time, but that does NOT mean you will win.
They are also saying that Wilks wasn't given a proper chance since he had to coach the same team Rhule led to 1-4. Which one is it fucktards?! He did NOT have to take the job. He also could have done better at it (or worse, to be fair).
Ultimately, the choice of continuing was never truly up to him. Unless you work for yourself, you always answer to someone else.
As we already covered, math is muh racist (as is paint). Numbers hate anyone non-white. democRATs said so, so it must be true. They also declare anyone who doesn't hire blacks a racist.
Notice though that they aren't calling for more asian or hispanic players, or even coaches. Here is some more racism, we mean math on that.
Just 0.4% of the NFL is hispanic while they make up 19% of the population (or almost 1 in every 5 people), and asians are 0.1% of the league, while being just over 6% of the population (or 1 in every 17 people). They assume those groups aren't good at football. Further proof of what diversity means to the left.
It still means anti-white, just as it was at the beginning of this article and just as it will be at the end, next week, next month, next year and forever until we stand up and say ENOUGH!
Leftists want skin color (or now sexual orientation, as long as it is not heterosexual) to be the sole factor in why someone gets a job. They are obsessed with race (and sex). And hate white (and straight) people.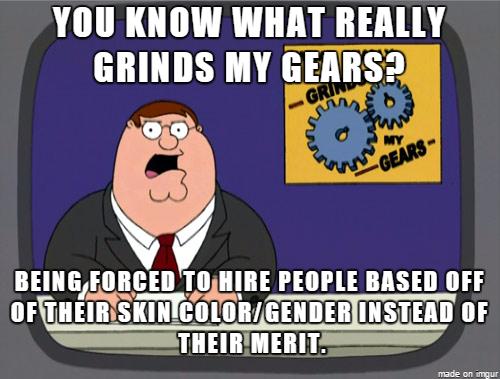 In the NFL, they consider whites too slow to play certain positions, such as WR. Yet Cooper Kupp of the Rams rates at the top for that position.
They also consider Cornerback a position non-blacks can't play. The last white starting CB was Jason Sehorn in 2002 for the New York Giants (before playing as a Safety with the Rams in 2003, and then retiring after failing a physical before the 2004 season).
The last asian starter at CB was Kevin Kaesviharn (whose father is from Thailand) of the Cincinnati Bengals in 2003, who then moved to Safety the next season, starting 47 games there before retiring after the 2009 season with the Titans.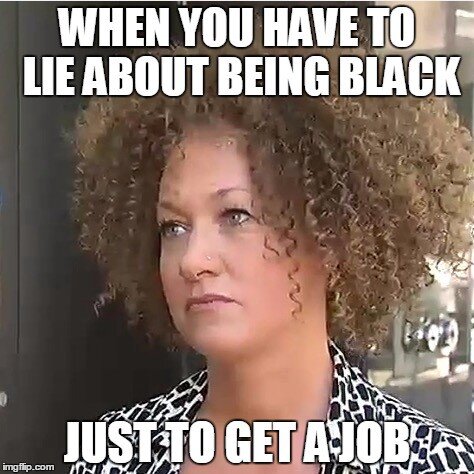 It isn't just head coaches and ignoring the player situation, the left also complains about a lack of minority assistant coaches and whites dominating announcing. The left does this with NBA and MLB too, while giving fellow communists a pass.
The left want jobs to be given to blacks both ways: on merit and on skin color. In other words, they want blacks to have their cake and eat yours too.
Whites are just 16% of the global population (1 in 7 people on Earth), which is a true minority! Fuck diversity. It IS code for anti-white.
You can find us on social media here:
https://gab.com/MisterGoldiloxx
https://parler.com/MisterGoldiloxx
AND
https://gettr.com/user/realityshed
https://twitter.com/RealityShed
https://truthsocial.com/@RealityShed
NOTE: We post new content every day, and have a Comment section here in the shed (below every article), so please use it and help build the Reality community. If you enjoy our work please consider using the 'Buy Me a Coffee' donation link. Either way please bookmark us and help spread the word to family and friends. Thank you.